How To Create An Online Course – STEP 3: TECH SET-UP
Get The FREE Course Creation Starter Kit
ONLINE COURSE TECH SET-UP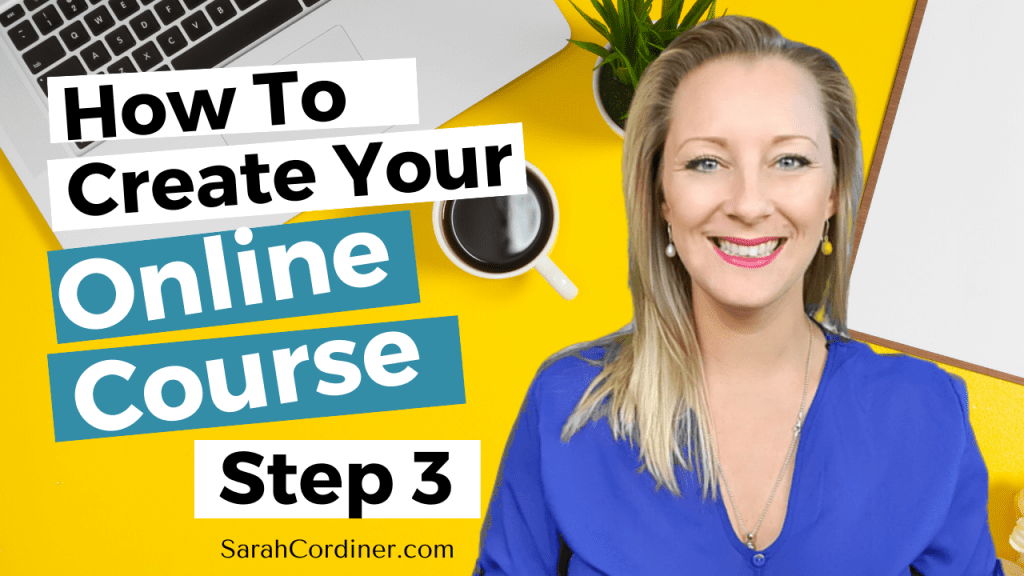 This video is the 4th of 4 videos which covers the absolute basic 'get started quick tips' for creating an online course.
If you missed the first 2 videos, you can find them in the links below:
Video 1 was on How To Get Motivated To Create Your Online Course: "6 Tips for Course Creation Motivation" to help you get motivated for course creation

Video 2  was on: How To Create an Online Course – STEP 1: "Choosing your course topiC, checking market demand and pricing your online course"

Video 3, was on
How To Create an Online Course – STEP 2: "How to put together your content for your online course and structure it" all in an organised manner.
This 4th and final video: "How To Create an Online Course – STEP 3"
This video, below, is all about what technology and equipment you need to create an online course. Click the video below to watch it now:
Setting up your basic tech and online school
There are three major ways to sell your online courses.
There is a very big difference between online course marketplaces and learning management systems.

A learning management system is your own private Academy that you can link to your website and fully brand as your own platform.
It makes online course creation simple and easy to sell your learning products. A personal favourite of mine is Thinkific – I personally host all of my courses on this platform.

Participants in my
"Course Creation Group Coaching Program" will be getting set up on your own LMS using the Thinkific software in this program.

In Module 3 of my
"Course Creation Group Coaching Program", we will go into much more detail about online courses marketplaces vs online course LMS's; as well as where and how to sell your online courses, how your school fits with your website and email marketing software and much more:

On top of your online school, there is also some other essential technology and equipment that you may wish to acquaint yourself with if you want to take online course creation seriously going forward.

This includes:
Email marketing software: We will be setting you up on Active Campaign as part of my
"Course Creation Group Coaching Program"
Your own website (this is where all of your marketing should be directed to)
Some filming equipment (optional)
In Module 3 of my
"Course Creation Group Coaching Program" I take participants through exactly what technology and equipment to use, how to use it and how it all connects together for the most effective, automated and streamlined experience for you and your students.
Receive regular course creation advice, tips and in-depth tutorials.
COURSE CREATION SERVICES
Whether you love to learn how everything works yourself to master course creation skills for life; want to join a group of like-minded people to enjoy the course creation journey with; or you just want the entire job done for you - I can help you design, develop and publish high-quality online courses in any industry on your own custom created online school, complete with all of your marketing integrations set-up and running.
There are 3 main ways to get your online course created.