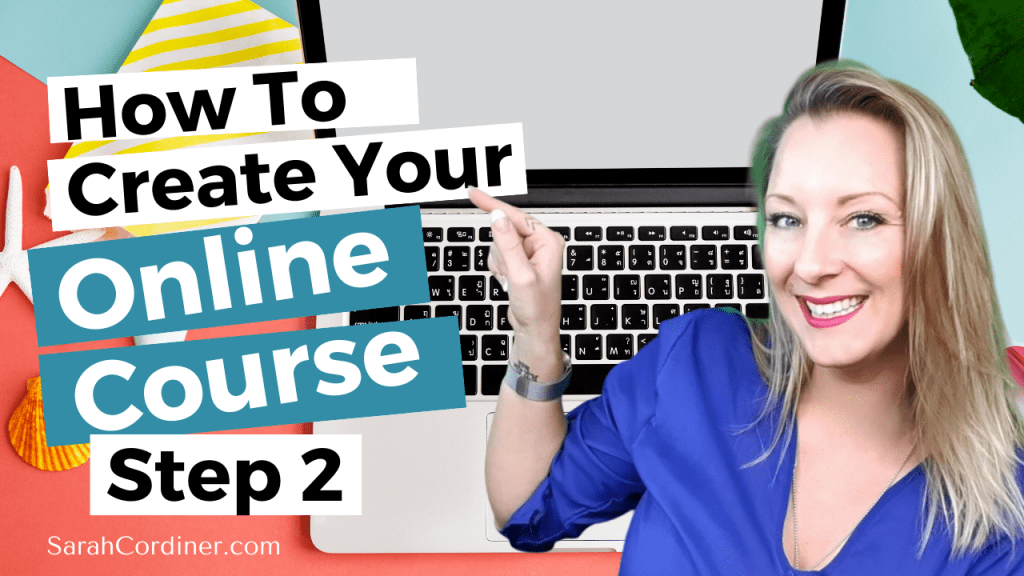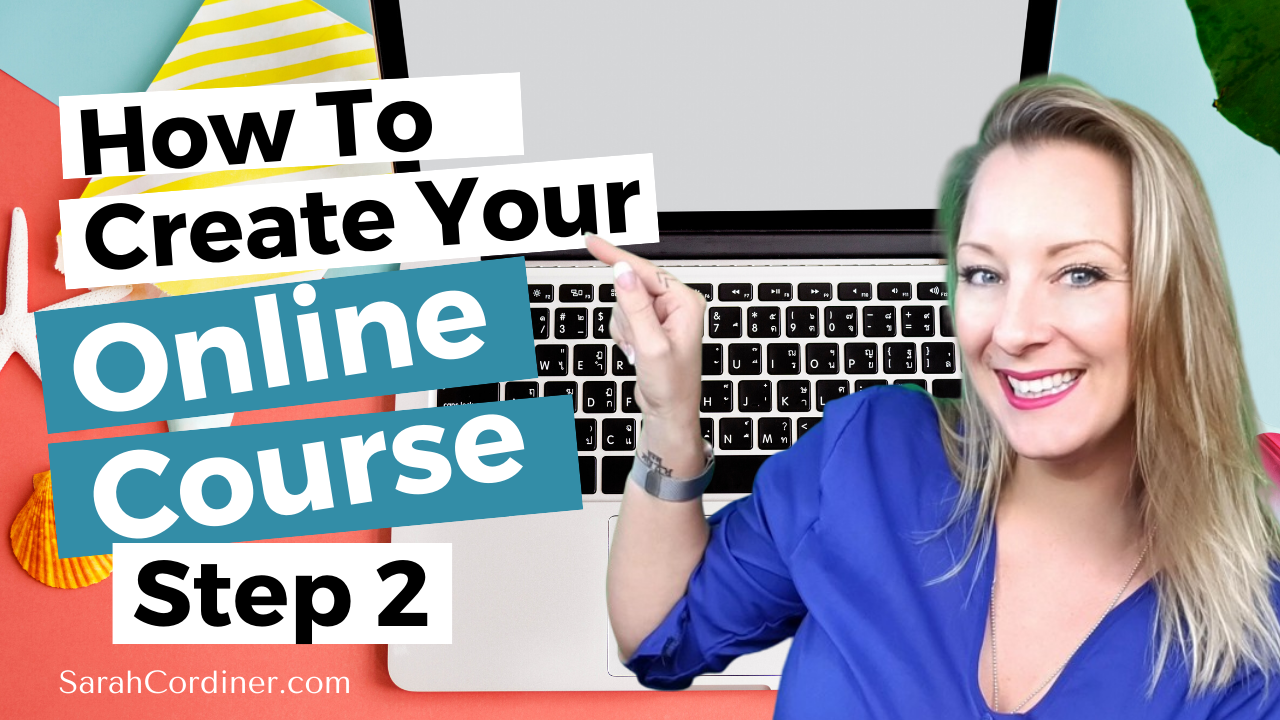 How To Create An Online Course – STEP 2: Course Content & Delivery
How To Create An Online Course – STEP 2: Course Content & Delivery
This is Video 3 of 4 in my free mini-series "Overview of Online Course Creation".
If you missed the first video, you can watch it here: VIDEO 1: 6 Tips for Online Course Creation Motivation.
You can also watch VIDEO 2 here: How To Create An Online Course – STEP 1: Plan Your Course Topic & Pricing
Otherwise, click the video below to watch it now:
ONLINE COURSE CONTENT & DELIVERY: Key Points
Create Magnetic and Specific Learning Outcomes
Many course creators underestimate the importance of crafting proper learning outcomes.
If you don't do this for your online courses you could severely risk your reputation and your bottom line – let alone make the course creation process a frustrating one.
Just because you know what your course will give your students, it does not mean that they will know.
If your students don't know HOW your course is going to help them, they are unlikely to enrol in it.

Learning outcomes clearly explain, with measurable verbs, what the learner will be able to:
DO
KNOW
FEEL
by the end of your course

What skills will they be able to demonstrate?
What new knowledge will they have obtained?
What feelings will they have moved away from or towards?
Having clear learning outcomes also ensures that only the RIGHT students are joining your course – which means higher completion and satisfaction rates and lower refund requests.

In Module 2 of my "Course Creation Group Coaching Program", I will be teaching participants how to develop quality learning outcomes, that not only promote the benefits of their course to their students, clearly describe what they will get out of it, but also compel them to enrol in their course.

In Module 2, participants will also be given a downloadable 'Learning Outcomes Cheat Sheet' – a huge document that helps you quickly and easily create masterful learning outcomes for your online course, along with examples of good and ineffective learning outcomes; so that by the end of the program, you'll have learning outcomes for your course that magnetise your target market and compel your learners to buy your course.

Activity:
In the box below, write down at least one thing that you hope your learners will be able to do, something they will 'know' and a feeling they will either have, or no longer have by the end of your course?
They will be able to DO the following:

They will know the following:

They will FEEL or no longer feel the following:
Select and Gather your Course Content
Creating your content for your online course.
This is the stage where many course creators risk falling into 'The Hole of Eternal Procrastination' – but not for those on my Course Creation Group Coaching Program!

The main reason we get stuck here is often because of the sheer volume of information we have in our heads or all around us in books, on our hard drives, in our notepads and so on.
For others, the fear of not having enough content can stop them dead in their tracks.

The art at this stage is not just about what we should include in our course, but what we need to leave out of it.

This is where the research you will have conducted in the market testing phase and your learning outcomes, now come to serve you again.

In Module 2 of my program, I am also going to take you through some super quick, simple but highly effective exercises that will enable you to rapidly pull together impactful and transformative content for your course, that your learners will love.

Activity:

What 3 things do you WISH you knew about your topic, when you very first started?
Put Your Modules and Lessons in Order
This is the stage where you need to create your course plan.

In Module 2 of my,
Course Creation Group Coaching Program we will gather up your content and I will show you how to organise and structure it all into a proper course plan.

With my exercises, you will learn how to organise your content into lessons and modules into the most progressive and logical manner so that they flow naturally and build on your learners' previous learning.

Putting all of this down into an easy to follow course plan using the template I provide, will help you finalise the preparation of your content, select your delivery methods, slide in supporting resources, help keep you organised when you start filming and index your videos later.

There are a number of techniques that I teach in the program to help you conduct this process, so that by the end of Module 2, you have a formal course plan outline and know exactly what you are going to teach, in what order and how you are going to teach it!

Activity:
If you were told that you HAD to summarise how somebody is to attain the outcome that you plan to teach, in just 3-10 single-line steps, how would you list them in bullet points?

Step 1:
Step 2:
Step 3:
Step 4:
Step 5:
Step 6:
Step 7:
Step 8:
Step 9:
Step 10:


Determine the Most Engaging and Effective Delivery Methods for Each Lesson
Now it's time to decide on the best way to deliver your content.

You need to be aware of the different principles of adult learning, learning preferences and all of the different ways that you can deliver your training to really make sure that your training is as engaging as possible.

Will you have videos, reading content, activities, audio content?
What type of visuals will you have?
Will you have community learning areas?
You need to make sure that you have a balance of visual, audio and practical methodologies so that everyone is engaged and provided with the optimum learning experience.

The great thing about choosing your delivery is that you can be as creative as you wish, provided that your selected methods work best for your learners.
A mixed-method approach is always best.

My personal preference is to deliver all of my teaching content via 'talking head' videos, I then add in text content, worksheets, activities etc at appropriate points around them.

In Module 2 of my,
Course Creation Group Coaching Program, I will provide you with a number of examples of ways that you can deliver your online course content, and suggest the quickest, easiest and most effective method to use for you and your learners, and provide you with some tips for recording your tutorial videos.

Activity:
Practice your video presentation skills immediately.
Go into my Facebook Group and do at LEAST one livestream video into the group on any of the following topics:

Share who you are, where you are from, about your business/area of expertise, what you plan to create an online course on

Share an update of your progress so far, how you're feeling, what questions you might have

Share 3 tips in your area of expertise as if we are all your students and ask the group for feedback

Filming, Recording and Editing your Online Course
This is your course production phase! The phase when it all begins to come to life!

By now you should have a thorough course plan, all of your content together and know exactly how you are going to deliver each element of your online course.

Now it's time for the fun part – getting on camera.

Of course, how you deliver your training is entirely dependant on what your audience will prefer to engage with and what method delivers your learning outcomes most effectively.
However, at present the most effective method of delivery is video.

This could be 'talking head' video which is when you are in the shot on camera – and is the preferred method as it creates the highest engagement rates and has the highest human connection potential.

You could also have 'green screen' talking head videos, and later in the editing phase, have your slides or key points in text appear on-screen beside your head.
'Green screen' filming means that you are recording with a green background behind you. When you film in front of a green background, you can have anything behind you in the editing process.

It could be a video behind you, animations, text, or just a still image.
I use the green screen so that I can have my PowerPoint slides up behind me in the post editing phase – this is great for the more 'classroom' type training you might deliver.
Green Screen:
A green screen allows you to replace your video background with anything; powerpoint slides, videos, images, pop-up words and more:
Screencasting:
Another method of delivery is called screencasting which is when you are recording your computer screen – you can choose to include a webcam type video of yourself on top of this (as I have in the video above).

You can learn how to edit your videos very easily yourself – I use a piece of software called Camtasia.

This allows you to quickly cut, edit and replace your green screen, fix your sound, add logos, text and pop-ups to your videos; save them as an 'mp4' and then upload them to your online learning system and/or website, social media platforms etc.

Livestreaming & Mobile Recording
This is one of the fastest, easiest and cheapest ways to get your content out to the world and seen by the most amount of people.
All you need is a smartphone and a little courage to press the 'GO LIVE' button to start sharing your expertise with the world.

In Module 2, I will take you through some tips for filming, and in Module 3 I will walk you through the basics of editing your own online course using Camtasia.
I will also provide participants of my
Course Creation Group Coaching Program with advert copy to find a suitable video editor of your own online.

---
Enrolments open: 25th October 2019
Enrolments close: 30th October 2019
Program starts: 1st November 2019