FREE COURSE CREATION GOODIE BAG FROM SARAH CORDINER - ENJOY & SHARE!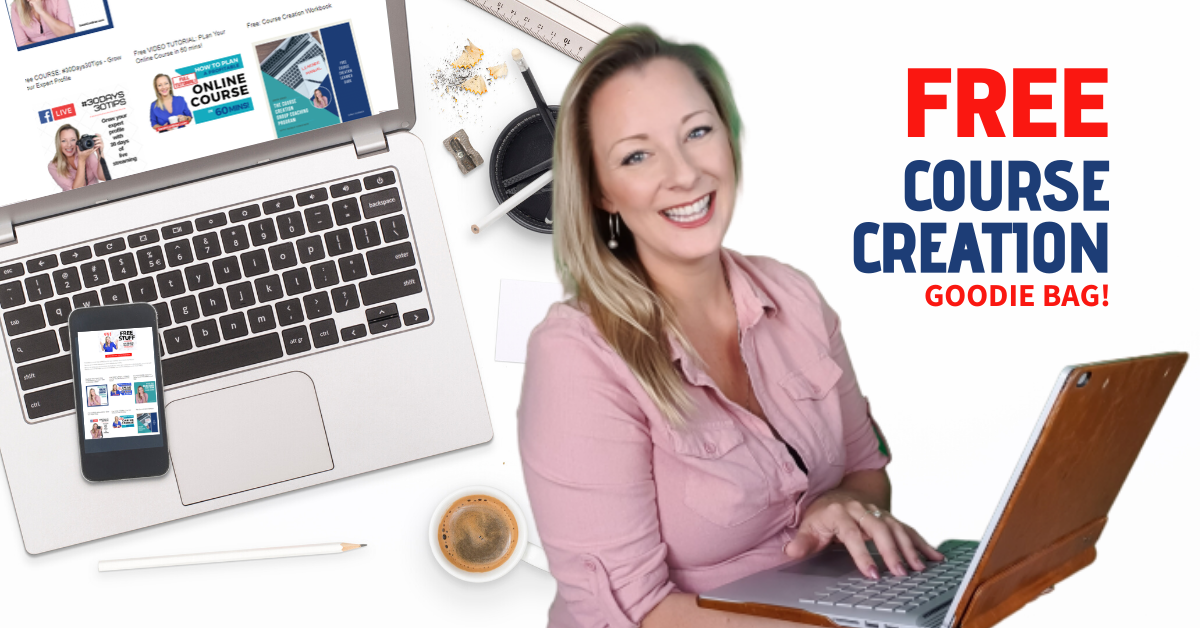 Find below a whole heap of FREE stuff for you to devour and enjoy at your leisure! 
You can get whatever interests you below individually (FREE);
OR you can enter your email address into the button below and I will send you absolutely ALL of my free stuff directly to your email inbox so that you can access it at any time from your emails (ALSO FREE).
How To Create An Online Course - The First 3 STEPS To Get Started
VIDEO 1:
Before you start creating a course
VIDEO 2:
Step 1: Plan your topic, check your market & make sure it's profitable
VIDEO 3:
Your course content & delivery
VIDEO 4:
Online course tech, equipment & filming
Free: Course Creation Workbook