"I Don't Have the Right Online Course Idea Yet!"  Ever heard yourself say this?
If so, this post is for you……
Every day I hear people say to me things like 'I'm not creating any courses yet because I'm just waiting until I figure out what my topic should be'; or 'I'm going to wait until the right idea comes to me'.
It's as if they think that one day this magical epiphany is just going to bestow upon them and they will know precisely what they are going to do and how to do it.
This breaks my heart; because epiphanies are lies.
It's like people look around them and think that everybody else just fell out of the womb knowing exactly what they were going to do with their lives.  Like every successful business just started exactly the way it is the day that it launched.
The fact is, people find themselves and their online course topics through an evolutionary process of constant action and discovery. They taste a little bit of topic A and it leads them onto topic B, and so their path continues until they eventually make a concoction that suits them perfectly.  In short, the course idea does not miraculously appear in its perfect form – it must be discovered with imperfect action.
It can be easy to feel like 'everyone else has got their stuff together', but the truth is, even those with absolutely explicit plans have to step forward with uncertainty and improvisation, as we cannot predict the future.  Businesses, ideas, campaigns, products, services, people, the market and everything we have today, could be different tomorrow.  
We live in a world of constant change and if what we offer does not change with it, we'll be hanging out with the Fail-saurus-rex pretty quickly.  
EVERYTHING is ever-evolving.  There is absolutely no such thing as an instantaneous perfect idea or success.  
No creature is born in it's 'adult' form.  We must bust unceremoniously out of our embryonic protection, depend on others for survival for a little while, figure out how to communicate, stay alive; we stumble and bumble our way through figuring out how to walk and hold things and eventually (sort of) find our place in the world – and with every passing moment we change, adapt and alter a little more.
Everything has to be trialed, tested, tweaked, iterated and improved as it passes through the passage of time.
Click To Tweet
Everything has to be trialed, tested, tweaked, iterated and improved as it passes through the passage of time.  
So PLEASE don't beat yourself up or hold your great self back from the world because you don't know what the view is like over the hill.  That is like beating up a baby for not knowing what it wants to be when it's grown up.  Harsh, but true.
Are you waiting for an epiphany, or some magical gift from the Universe to come and save you? If so, you will have a long and futile wait.
I hate to tell you, but the epiphany isn't coming to change your life.
No magical thought will mysteriously give you all the answers. That hope is worse than an illusion – it's a bold-faced lie!
Edison didn't just invent the light bulb.
Jobs didn't just build a MAC computer.
Every single great idea, every great business, every brilliant life is the result of years of vision, dedication, hard work, and progressive evolution. Your skills are a synthesis of all that you've done with your whole life.
Successful entrepreneurs don't get that way by just setting up a bank account, and BOOM! They are running a successful company. That does not happen.
If you intend to start creating courses or building an education-based business, you can't afford to sit there, waiting for 'your thing' to be revealed.
The perfect idea, the perfect situation, the perfect solution? They don't exist!
Do something. That is the ONLY way to find your 'thing'.
Click To Tweet
Do something. That is the ONLY way to find your 'thing'.  Every great creation has a point of conception, and then it evolves.
'Nothing' cannot evolve; but 'something', however tiny, most definitely can.
Do something – anything!
Only then will you have any experiences, feelings or data to base your next step from.  
You need to take step 1 before you can collect the key that will open the door of step 2.  
You'll learn what works and what doesn't. From that first bold step, you'll gain new competencies and knowledge, enabling you to improve your plan – until you get it right!
Too many people are trying to bust open door 1000 with key 1.  
Don't put yourself under that kind of pressure.  
Take a little tiny step with whatever you have right now, and what's required for step 2 will begin to present itself, when and only when you start taking some practical action.
This stage is about realising that's it's totally OK if you don't know where you're going yet, and that you don't actually need to in order to start.  
Starting is all you need to do, with whatever you have right now, with whatever you know right now and whatever feels right, right now.
So what is the first step for you?
What tips or snippets of information can you start sharing today?
Do a live stream every day on a tip that you have for your ideal audience.  The tips don't have to be 'connected' or even of the same topic at this stage.  As long as you are sharing, articulating, communicating and opening up lines of feedback and experimentation, you will move slowly towards an enlightened path that cannot unfold in stationary mode.
Ready to roll?!
If you are struggling to find your perfect course topic, I have a free training video and activity that will help you pick your perfect online course topic in my free 5 day 'Create Your Course Plan Challenge'.
This article is an extract from my book 'Awaken Your Course Creation Mojo' which addresses the most common course creating mojo killers.
Subscribe to receive up to date information, training and news about edupreneurship, education, training, course creation and successful education business development from Sarah Cordiner
Let's connect! Click the links below to connect with me on social media:

Share this article with others:
Let me help you create your own profitable online courses
There are 4 Ways To Create Your Online Courses With Sarah
EDUPRENEUR ACADEMY 
Join the Edupreneur Academy and become a master course creator yourself!  My academy includes my most popular online course "How To Create Profitable Online Courses".  The Edupreneur Academy contains well over 30+ online courses, detailed video tutorials, templates and books (all designed and delivered by me), that will ensure you hone the skills and knowledge to create and sell your own online courses and build a successful education-based business without ever needing to hire help again! JOIN THE 30 DAY FREE TRIAL
ONE DAY SET-UP SERVICE or DONE FOR YOU SERVICES 
Let me do it all for you in my 'done for you' or 'One Day Set Up' service.  I will build your online school, set up your automatic course email sequences, design your course plan outline AND you will spend an entire day with me personally, one-on-one planning your profitable edu-business model and filming your online course.  GET A QUOTE.
THE COURSE CREATION GROUP COACHING PROGRAM
This 30 day program combines online tutorial videos, live weekly group coaching via Zoom, a one on one coaching call and a secret Facebook group.  Design, create and launch your online course in just 30 days with Sarah's personal coaching and support. More info HERE.
THE COURSE CREATION BOOTCAMP
Attend The Course Creation Bootcamp and spend 3-7 days with a small group and me personally on a face-to-face 'get it done' immersion camp.  You will walk away from Bootcamp with your entire edu-business modelled out, your online course planned and filmed; your entire online school built and live, your course auto-email sequences active, a master class in becoming a go-to authority in your industry, including how to turn your course into a published book - AND 100% of my students have made SALES of their online courses before they leave Bootcamp. Find out more about BOOTCAMP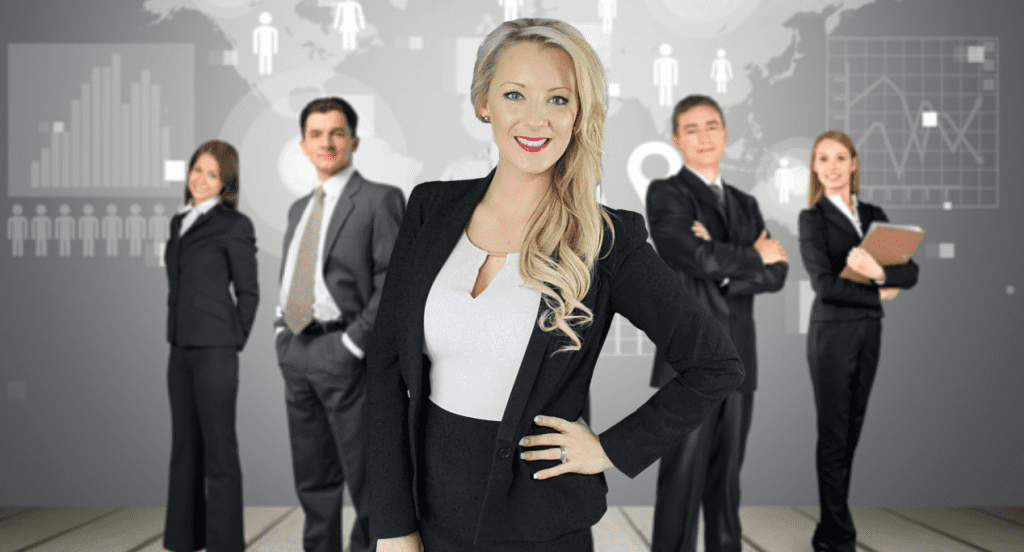 Become a master course creator. Get everything you need to know, guided tutorials and templates in the Edupreneur Academy.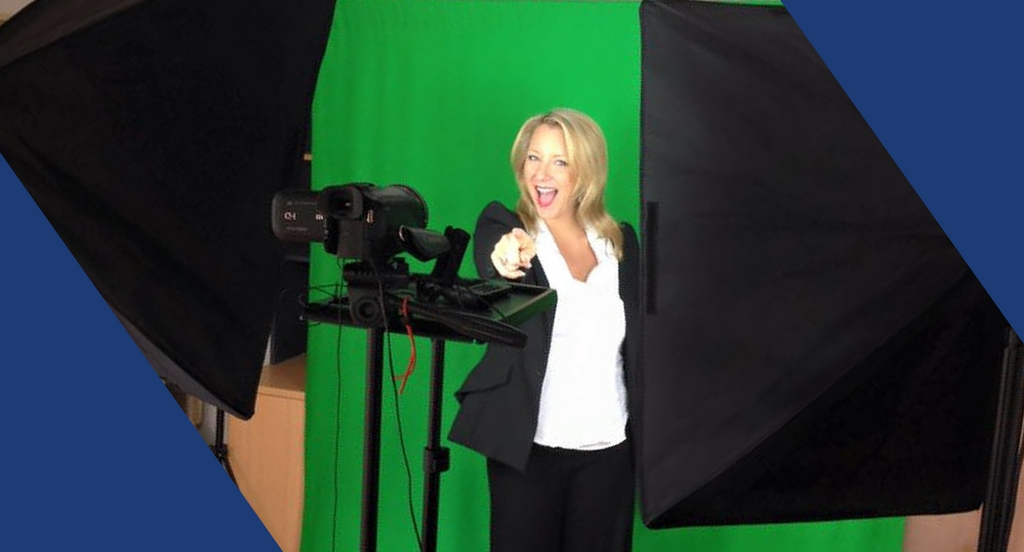 Hire Sarah Cordiner to do your online course creation and online school set up for you.  Join me face to face, via video call or just hand all the work over!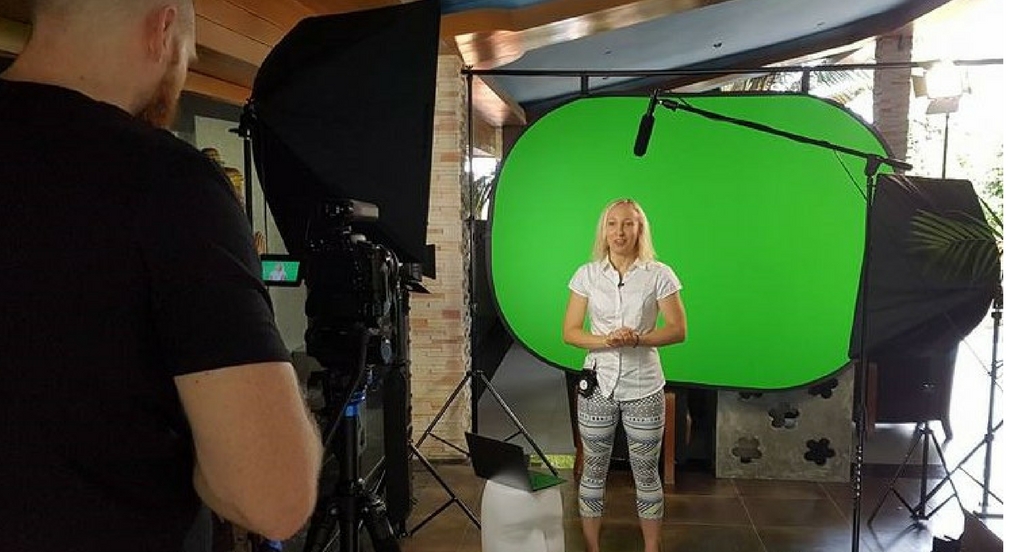 Film your whole online course & build your online school on 'The Course Creation Bootcamp'
Not Sure Which Option Is Best For You?
Send me an email or book a quick chat call with me to tell me a bit more about your business and where you are at so far, and we can make a plan on the best path for you personally.
JOIN THE EDUPRENEUR ACADEMY
Learn how to create your own online school and profitable education-based business in the 'Edupreneur Academy'
In the Edupreneur Academy, you will join thousands of other online course creators.
You will get access to over 30 of my online course which will give you every step, demonstration and instruction videos you need to create your online courses, build your own, profitable online school, become a leader in your industry and create a successful education based business by sharing your expertise with the world.
You can get a 30 day FREE TRIAL today.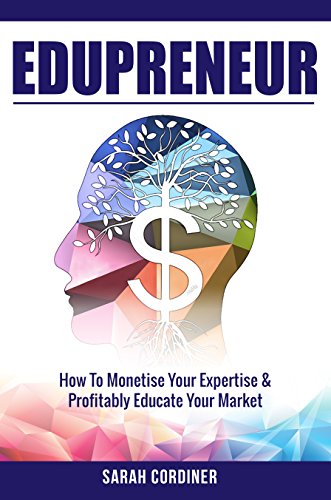 Have you read the 'Edupreneur' book yet?
In this book (available on Amazon in print and on Kindle), you will learn how to monetise your expertise and create a successful education based business.
OR you can get it for FREE along with 3 of my other published books when you join the Edupreneur Academy.  
Get the first 30 days FREE if you join now (cancel ANY time).
Attend the next 'Course Creation Bootcamp' with Sarah Cordiner
Create your online course, film it, build your school and launch in 2 or 5 days