Making it right when you've got it wrong: How to use a business mistake to enhance your reputation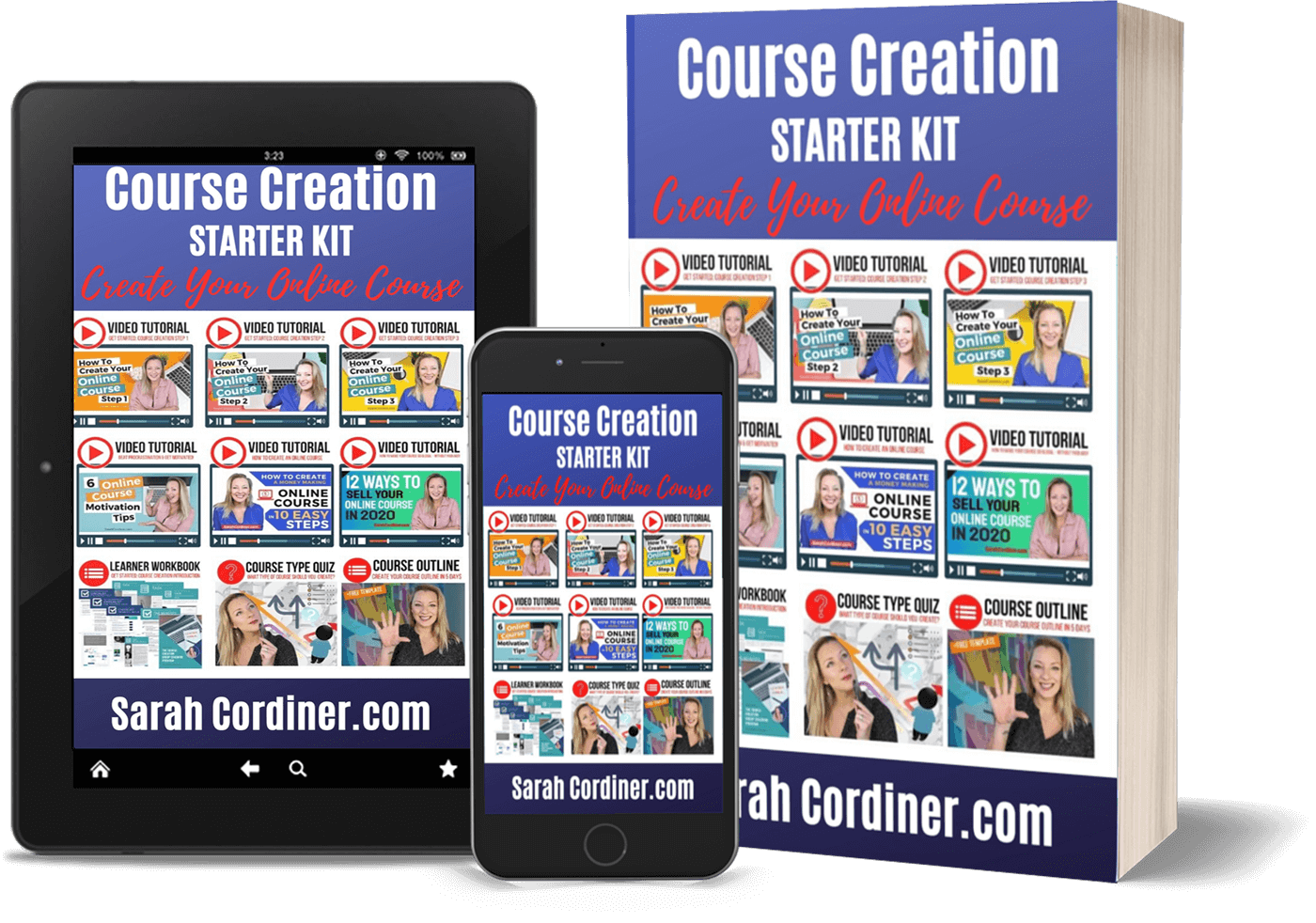 Get The FREE Course Creation Starter Kit
Today when I arrived at the office, I was faced with an entire team of panic-stricken staff, some tears, and looks of dread-laden terror.
I knew something had gone wrong.
Really wrong.
As a company that promotes itself as 'training development experts', we had conducted a mail-out campaign the day before to over 1,000 prospective clients that
contained samples of our work.  These samples had been checked, rechecked, audited by professional (and very expensive) auditors and been verified and validated by subject matter experts.  We were feeling awesomely optimistic about our campaign.
However, despite our thoroughness, two emails arrived in the early hours of business today, with the words within them that no business owner EVER wants to see.
The samples we had sent out contained a couple of highly embarrassing errors. Errors that suggested anything BUT us being the 'experts in training development'.
**Cue: Sickening heart sinking moment**
After calming all of my staff down and reassuring them that nobody was getting fired, I get back to my job: find a way to fix this and find a way of ensuring it doesn't happen again.
I found a way, and (believe) we have come out the other side a better company and with an even better reputation.
Here are my tips for how to get it right
when you've got it wrong, and still come out (humbly) on top:
1.       Investigate. 
This does NOT mean, find out who is to blame.
This means check what the complaint or error really is about.
Is it subjective opinion, is it fact?
Where did the system fail? Why?
Make sure you fully understand what's gone wrong.
2.       Accept.

Accept the error as your own, not your team's.
You are responsible for setting up and/or approving quality assurance processes and procedures within your organisation, and you need to accept that YOUR system is not working.
You have failed your staff in some way, whether it be training, clarity, structure, policy, process, procedure, support, resources or something else.
Provided you have the right people in the job, people don't fail, processes do.  Getting angry at your staff is not going to solve this problem.
3.       Discuss.

Call a team meeting.
Even call in staff that don't belong to that department or have anything to do with the error that has occurred.  Fresh perspectives on what it means for the business and how to overcome it really come to their own here.
Get everyone to contribute how they would deal with this if they were the company CEO, and then collectively agree on an approach (to patching things up with the customer, AND improving the process that has failed).
4.       Address.

Do not ignore the complaints, do not hide behind an email; do not reply with a smart-ass defense. Pick up the phone, call the customer(s) that this has affected and speak with them personally.  If you have a huge customer base that was affected, record a video and publish it.
5.       Gratitude.

By complaining, or even sending an angry, abusive or derogatory-business-bashing email, this customer has brought to your
attention something you may not have known about as the CEO.
They have given you an opportunity to improve your business, your operations, your service and expertise.
They have also given you the opportunity to show yourself as caring and humble human, or an a**hole.  You have the choice which one.
Thank them for bringing it to your attention.  Thank them for this opportunity they have given you to improve your business.
Thank them for their valuable feedback that has instigated a re-evaluation of your internal quality assurance processes.
Be human and tell them that you're very embarrassed that such an error has been made.
The response I had at this stage was a real turning point.  Angry customers suddenly become friendly and supportive peers.  They share
their surprise at getting such a nice phone call from the CEO, thanked me back, and wished me luck going forward.
6.       Offer.

Offer the angry customer a 'gesture of goodwill' gift at this point.
Whatever it was you were selling, give it to them for free.  Perhaps offer a free consultation, a credit voucher.  Something that makes them go 'wow, they cared enough to call and thank me, and they top it off with integrity and genuine desire to please me'.
After I'd made the 'offer' stage to an upset client, I saw a social media post about how refreshing it was to be treated so well after making a complaint.  If I hadn't had taken these steps, I am pretty sure that that social media post would have been damning and disastrous, but instead I've made a fan.
As much as no business owner would ever wish to make business fans in this manner, my point is that mistakes happen.  And when they do, surely you'd rather have this result from a complaint than the alternative, right?
How do you 'get it right, when you've got it wrong' in your business?
Sarah Cordiner
www.facebook.com/maintraining
www.facebook.com/efficacy
Twitter: @CordinerSarah