VIDEO DEMO: The AI Tool To Convert Student Leads into Course Sales LEADBOSS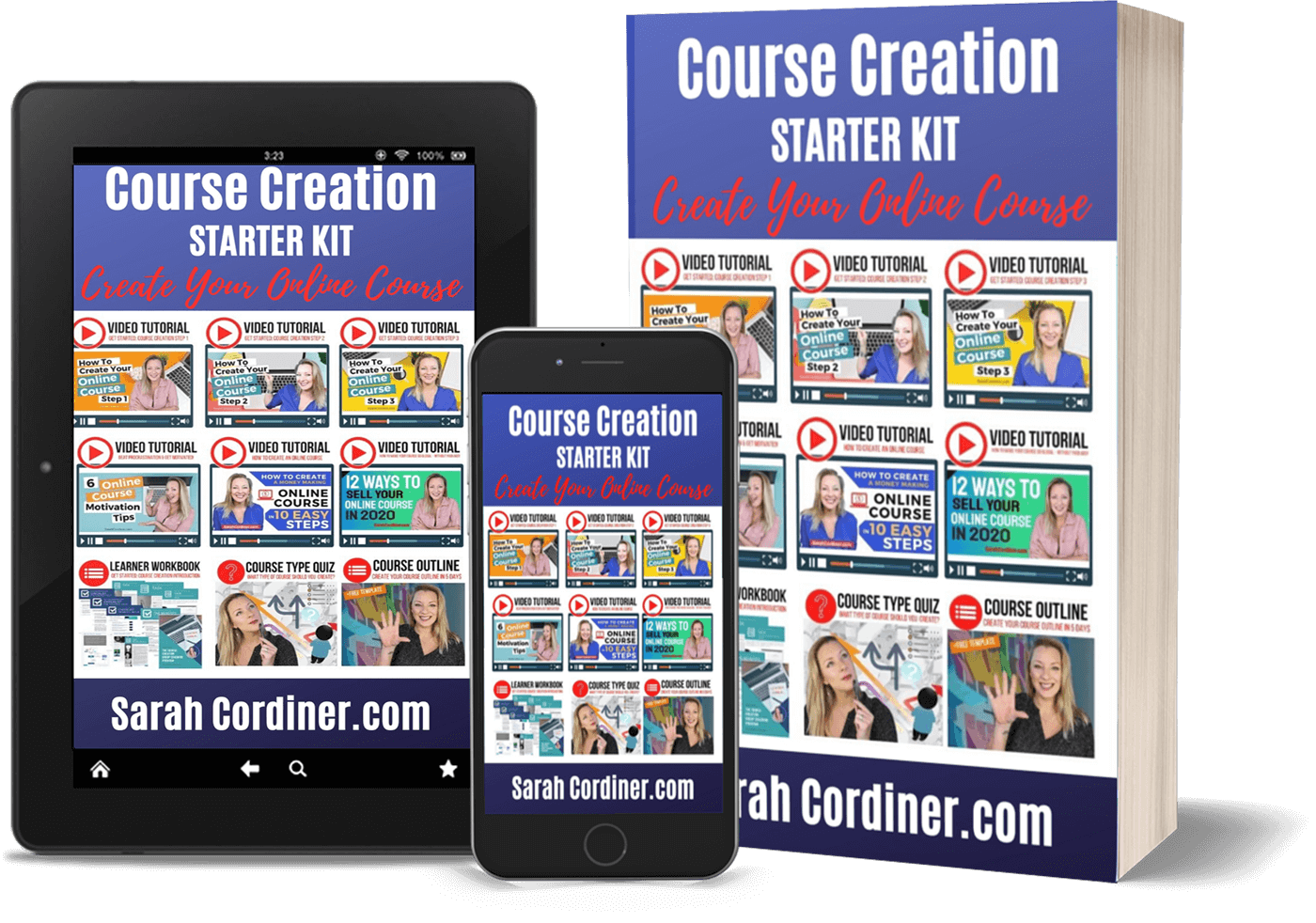 Get The FREE Course Creation Starter Kit
VIDEO DEMO: The AI Tool To Convert Student Leads into Course Sales LEADBOSS
If you want to grow your business using SMS marketing, grab your free trial here: www.sarahcordiner.com/leadboss
If you want to grow your business using SMS marketing, grab your free trial here: www.sarahcordiner.com/leadboss
VIDEO TRANSCRIPT:
00:01
hello hello good afternoon good morning
00:03
good evening wherever you are i am so
00:05
excited to be here today with our
00:07
friends from lead boss what is league
00:09
boss i hear you ask glad you asked
00:11
that's exactly why i have been here with
00:13
me today hi i'm sarah cordner i help
00:15
course creators grow their business grow
00:18
their brand make a bigger impact in the
00:19
world help more people and of course
00:21
make more money by using different forms
00:24
of technology and educational processes
00:26
to help more people i have libos here on
00:30
this call today who are going to be
00:31
showing us an amazing piece of software
00:33
that is going to help you get more
00:36
students not just any old students but
00:38
paying students now we all weren't
00:40
worried about i don't know about you but
00:42
one of the very big reasons that a lot
00:44
of people go on to create courses
00:45
particularly online courses is the
00:47
scalability if you have an online
00:50
platform and you're no longer exchanging
00:52
your time for money you have the ability
00:54
to have an unlimited amount of people
00:56
that you serve you have the ability to
01:00
literally have thousands of people
01:02
inside your system taking your programs
01:04
and having their lives changed by them
01:06
but one of the biggest questions i
01:07
always get from course creators is sarah
01:10
how do we get these students in the
01:12
first place how do we get people to buy
01:14
our courses how do we turn this lead
01:17
magnet thing that you're always going on
01:18
about into a paid program well that's
01:22
where lead boss comes in so good to have
01:24
you here hi ben can you tell us what
01:27
lead boss actually is what it does and
01:30
why every course creator should have it
01:32
100 so sarah thanks so much for having
01:34
us we are so excited uh it's monday
01:37
evening here for me just coming off some
01:39
travel and i've been looking forward to
01:40
this for two weeks straight
01:42
lead boss let's talk about the idea that
01:46
the way you've been communicating with
01:47
your prospective students is kind of
01:50
broken
01:51
and the way that you communicate with
01:52
your students that are already in your
01:54
courses is just broken as well
01:57
there's a few things that lead us to
01:59
that conclusion i want to share my
02:00
screen and see if it comes through for
02:02
you so let me know if you can see that
02:04
whoa we are on
02:06
good deal that's awesome so i'm going to
02:08
step through i have a couple slides just
02:09
to run through that explains everything
02:11
about what i'm here to share with you
02:13
today um super actionable but just so
02:15
you know i would love for this to be
02:16
super interactive i know that's what
02:18
you're all about sarah so feel free to
02:20
send me a text message with an emoji
02:22
that sums up how you're feeling right
02:24
now if you had some struggle today if
02:26
you're coming off and you just want that
02:27
cup of espresso to get through the
02:29
evening or if you've had questions in
02:31
the past about marketing automation
02:33
please feel free to shoot me a text or
02:34
drop it in the comments drop it in the
02:36
chat and sarah feel free to bubble any
02:38
of that kind of stuff up interrupt me at
02:39
any point with what it is that people
02:41
want to know because that's what it's
02:42
all about but lead boss really big
02:44
picture we are all about marketing
02:45
automation that does not feel automated
02:48
we work exclusively with course creators
02:51
and we help them grow we help them turn
02:53
student leads
02:54
into new business into new course sales
02:58
using automated text messaging that
03:00
doesn't feel automated
03:03
amazing so lead boss is basically an
03:06
artificially intelligent sms system that
03:10
converts your leads into paying students
03:13
this is really exciting now i i can't
03:15
wait to get inside to my account and i
03:17
have signed up to lead boss and i'm
03:19
really excited by the way the free trial
03:21
you guys have available is really really
03:22
generous um and your team have been
03:24
fantastic at supporting that transition
03:27
of people creating and setting up their
03:28
accounts so anyone who does want to try
03:30
this out on the free trial and go to
03:32
sarah cornycon forward slash lead boss
03:34
type in the promo code sarah cordoner
03:36
when you get to the checkout and that
03:38
will give you a 14-day free trial on the
03:40
libos platform
03:41
and the team behind the scenes will help
03:43
you get this set up but today ben's
03:45
actually going to be doing a demo and
03:47
showing us how to set up a basic flow
03:50
um it is this is a game changer we we're
03:53
spending a lot of time um you know
03:55
sending out emails and i do believe that
03:57
emails are highly effective but of
03:58
course they are so easy for people to
04:00
ignore today i don't know about you guys
04:02
but even when i get emails i really want
04:03
to read you know i star them or i flag
04:06
them i'm like i'll read that later i'm
04:07
so busy i've got this other stuff going
04:09
on right now i can be in the middle of
04:10
something really important on my
04:11
computer but if my phone beeps next to
04:14
me i grab the phone and i open up that
04:17
message and i'm like oh who's text me
04:19
right this is even though my inbox is
04:21
going bing bing bing i'm like ignore
04:23
phone bings i pick it up
04:25
you just touched on something really
04:26
important sarah so we say that people
04:28
check their email but people get texts
04:32
it's a very different verb it's a very
04:33
different experience people check their
04:35
email but they get your text and
04:38
everyone is so fundamentally bombarded
04:40
today right everyone is overwhelmed um
04:42
we we have actually i'll say my my
04:44
rocket emoji is probably the one that
04:46
i'd have to jump to for kind of what i'm
04:48
feeling like today because i'm just
04:49
excited about being able to share this
04:51
with you guys i'm excited to see what
04:52
you guys are thinking um as well but you
04:55
know we we have an interesting story of
04:56
how we got into this whole world we
04:58
actually started out doing higher
04:59
education marketing for some of the
05:01
biggest institutions in the country um
05:03
our team today of 17 people here in
05:06
raleigh north carolina on the east coast
05:08
of the us we we support folks all around
05:10
the world and we've done a lot of really
05:12
cool stuff we've spent over 27 million
05:14
dollars in direct ad management expense
05:16
and we've generated over 100 million
05:17
dollars in sales and we've been doing
05:19
some interesting things but i'll tell
05:20
you the lightning rod moment and the
05:22
reason why we came to realize that
05:24
texting was the future we were doing
05:26
marketing for one of the biggest
05:27
institutions i can't name names but one
05:29
of the biggest universities in the
05:30
country they were getting a four percent
05:32
average response rate and they were
05:34
honestly really happy with it right so
05:36
for every 100 leads they had they would
05:38
get four of them to respond four of them
05:41
to turn into an opportunity for them for
05:43
their 50 000 mba program right so
05:45
they're running facebook ads they're
05:46
doing all the things that they everybody
05:48
says you're supposed to do and they're
05:50
following up with those folks by email
05:51
one afternoon we literally sat down and
05:53
we said hey let's try something
05:55
different let's send an automated text
05:56
out and let's make that text seem really
05:58
personal this was three years ago and we
06:00
said let's send a text that says hey
06:02
first name
06:03
it's
06:04
sarah from blank university name i saw
06:06
you were checking out our mba program i
06:09
would love to have a chance to chat with
06:10
you when's a good time to chat smiley
06:12
face
06:14
we sent that one text message out using
06:16
a really simple texting integration at
06:17
the time instantly overnight took them
06:19
from four percent response rate to 65
06:21
percent response rate
06:23
audience our minds were absolutely blown
06:28
absolutely
06:29
now that was just one moment in time and
06:31
that's with one of the biggest
06:32
universities spending a lot of dollars
06:34
in order to promote their fundamental
06:36
marketing machine of higher education
06:38
and the ivory tower of that but i don't
06:39
know about you but if i want to learn
06:41
something today i don't go to university
06:43
to learn it i go to youtube i get
06:44
youtube certified in how to change the
06:45
brakes on my car i get youtube certified
06:47
on how to do marketing i get youtube
06:49
certified in everything and i go seek
06:51
out an expert who's done it before and
06:52
that's what your audience does too but
06:54
you know our entire lives as as course
06:56
creators and as content creators
06:58
we've been told grow an email list and
07:02
you will grow rich grow an email writ
07:04
list and that's all you need that's the
07:06
only way that you need to communicate
07:08
with your students somebody sent me this
07:09
the other day they said you subscribed
07:10
to my email list prepare to buy that's
07:12
what we think
07:13
when we think an email list
07:15
but i don't know about you but sometimes
07:16
it feels kind of like this you're like a
07:18
teacher without a class
07:20
sometimes it feels very disconnected
07:21
from the students because you can't
07:24
reach them
07:25
and the main reason for that is just
07:27
that email open rates have plummeted
07:29
right we see between one percent and
07:30
four percent open rates for some of our
07:32
clients at big scale
07:34
and that's within the first 24 hours
07:37
whereas meanwhile we see over 98 open
07:40
rates in the first 90 seconds by a text
07:42
message so anyway that's the world in
07:45
which we operate that is how the world
07:47
has totally changed in the last couple
07:49
of years you know it's been 30 years
07:50
since sms text was invented the very
07:52
first one was sent by a guy to a buddy
07:54
of his to say merry christmas and in
07:56
those 30 years since they've been
07:58
infiltrated the technology's been
07:59
infiltrated a little bit by people who
08:01
want to spam people and that sort of
08:02
thing that's not what we're talking
08:03
about here right we do not want to spam
08:06
anybody but people want to be
08:07
communicated with like a human being
08:09
they want to just get a text from you
08:11
that's very personal
08:13
but you need to be able to do it without
08:14
your thumbs falling off so anyway that's
08:16
a little bit of background of why we
08:17
think this is so groundbreaking we saw
08:19
it work for big higher ed now we're
08:21
doing it for independent course creators
08:22
and we found in january this year we
08:24
said let's only do it for independent
08:25
course creators and focus exclusively on
08:28
independent course creators and serving
08:30
those who are the same folks that you
08:32
serve it's a great community
08:35
absolutely love it and you know i think
08:37
all of the different uh ways that we can
08:39
be communicating engaging with our
08:41
potential
08:43
customers and students is is you know
08:44
really important for us to consider we
08:46
all have different industries we all
08:47
have different styles we all have
08:49
different people that we're working with
08:50
and one of the things that i'm a massive
08:52
advocate of is testing out all of the
08:54
different ways of communicating with
08:55
your audience and finding what works for
08:57
them i mean the chances are you're going
08:59
to need a number of different methods of
09:00
communication you know we we're course
09:02
creators we understand that we have to
09:04
in order to get our information across
09:05
to our people in the best way use
09:07
different delivery methods people have
09:08
different learning styles we also have
09:10
different marketing styles that we have
09:12
to adapt to match that as well and i
09:14
genuinely believe that adding text
09:16
messaging to our other marketing
09:18
strategies is an incredibly powerful way
09:20
and leigh boss is literally making that
09:23
so easy for us to do
09:24
and now i know you've got a couple bits
09:26
to show us but i'm really excited for
09:27
those have just jumped on the call now
09:29
and i really really um can't wait to be
09:32
shown behind the scenes
09:34
how easy this is to actually set up in
09:36
the first place
09:38
i love it well here's what we're here to
09:39
do right let's figure out what exactly
09:42
kind of results could you achieve by
09:43
implementing some sort of form of
09:45
texting into your strategy
09:48
let's talk about how that strategy makes
09:50
people actually look forward to text
09:51
they don't think about you spamming them
09:53
they think about you
09:55
bringing value to their day right that's
09:58
what it's all about so i do have a
09:59
couple questions for you guys please
10:00
feel free to jump in the chat or shoot a
10:02
text whatever that looks like but how
10:04
many people do you have on your email
10:06
list
10:07
how many people are actually sitting
10:09
there on your email list who you haven't
10:10
talked to in a while
10:12
um you know from our perspective this is
10:14
the number one thing is how can we
10:16
extract the people who you're already
10:17
communicating with they're already brand
10:19
ambassadors they're already excited
10:20
about you and how can we make those
10:22
people communicate with you in a
10:24
different way so uh we'd love to jump in
10:26
and show behind the scenes and sarah i
10:28
can actually do this in the form of a
10:29
demonstration i just have to share a
10:31
different screen so i'm going to stop
10:32
the screen share and i'll jump on the
10:33
next one but you let me know a question
10:35
that you have in the meantime while i'm
10:37
getting that pulled out so anyone who's
10:39
got any questions at all about the
10:41
process of sms
10:43
messaging your prospects anyone who has
10:46
any particular questions about what lee
10:47
boss can and can't do please pop those
10:49
in the comments and um also you know
10:52
tell us a little bit about uh you know
10:54
how often you communicate with your
10:55
audience by email at the moment um some
10:58
people have a lot of discomfort about
11:00
doing that some people are scared of
11:01
emailing the list because they're scared
11:03
of unsubscribes right
11:06
and um one of the things that i think is
11:08
really important is that the more we
11:09
communicate with people the more we have
11:11
conversations with people think about
11:12
your friends you know the more you see
11:14
each other the deeper that relationship
11:15
becomes and this is the same when we're
11:17
doing our marketing as well um so i know
11:20
that you've got another amazing screen
11:22
to bring up for us here uh ben's just
11:24
gonna bring that up so please do pop
11:26
your comments i've got our comments box
11:27
open here on the side and i will jump in
11:29
and ask ben any questions that you guys
11:31
share in the comments area as we're
11:33
going through
11:35
100 i'm sharing my screen let me know
11:37
when you get it coming through here
11:39
let's see we're clicking the
11:40
button okay so i've got a question from
11:43
carol here ben yeah um your screens by
11:45
the way is not threading up at the
11:46
moment if you just want to try and share
11:47
that again um carol says does it work in
11:50
any country we've got people listening
11:51
today from the us the uk australia
11:54
canada afghanistan all over the world
11:57
we've got course creators tuning in
11:59
um are there limitations around what
12:01
countries this works best and doesn't
12:02
work in
12:03
yeah 100 you know fundamentally big
12:06
picture lead boss is for course creators
12:07
who are not satisfied with what they're
12:09
doing for right now with their marketing
12:11
capabilities
12:12
it's for folks who are trying to connect
12:14
with their audience in a different way
12:15
and trying to do that in service of
12:16
connecting but also in service of sales
12:19
certainly there's a geographic component
12:20
to what we do you can fundamentally send
12:22
a text message just like an email all
12:24
around the world there are some costs
12:25
associated with it so there are certain
12:27
countries on planet earth where sending
12:29
a text message is say 10 times more
12:31
expensive or 20 times more expensive
12:33
than the united states so i'm based on
12:35
the east coast of the united states i
12:36
know mainly the world of engaging in
12:39
north american marketing and that's
12:40
primarily what we do and what we enable
12:42
we do have clients internationally who
12:44
do utilize the platform and one of the
12:46
things though is that different
12:47
countries certain countries really are
12:49
all about whatsapp right or engaging
12:51
with facebook messenger or they really
12:52
don't engage with sms so from our
12:54
perspective you should engage on
12:56
whatever platform is most likely to get
12:59
opened
13:00
read and responded to so within the
13:02
north american market that is 100 sms
13:04
that is text messaging all day in
13:06
certain countries within europe and
13:08
elsewhere we find that whatsapp adoption
13:10
particularly in south america and other
13:11
places that's really where it's at now i
13:13
will tell you we're not here just to
13:15
talk about sms we actually merge
13:16
together multiple different forms so for
13:19
us we put in phone calls emails texting
13:23
whatsapp and facebook messenger all into
13:25
one thread organized by person so pretty
13:28
much most of the ways that you would
13:29
want to communicate with somebody we can
13:30
handle doesn't have to just be texting
13:33
but did that kind of answer the question
13:35
yeah awesome um so i know that uh
13:38
carol's basis in australia can
13:39
australians use it
13:41
absolutely yeah australians can use it
13:42
uh australia is more expensive to engage
13:44
with over sms so if you're sending you
13:46
know tens of thousands of text messages
13:48
there is just some additional minor
13:50
variable expense related to that but
13:52
it's it is manageable australia isn't
13:54
drastically far more expensive so it
13:57
just depends on the country we've got a
13:58
full list by default we engage with the
14:00
country that you reside in and the
14:02
majority of your audience is in and then
14:04
you can turn on other countries um as
14:06
you go so you can choose which one
14:09
love it um i still haven't had your
14:10
screen share pop up in the thread here
14:13
okay i'll try it again
14:17
cara says she wished she had tens of
14:19
thousands worth of costs to worry about
14:21
in terms of list size
14:23
i think that's one expense we're all
14:24
happy to have right carol is that we
14:27
would love to have our biggest problem
14:28
pig that we have so many millions of
14:30
people on our list that's going to cost
14:32
millions to communicate with them
14:34
and i'm still not getting your screen
14:36
share what's going on there
14:38
i can find this war let's try this and
14:42
see how it goes
14:43
first time stream yard how about that
14:45
can you see that now here we go we've
14:47
got you now hey that's awesome
14:50
so i'm gonna i'm gonna just do a brief
14:52
demonstration of this um i'm actually so
14:54
i run our company with my brother and so
14:56
i'm actually gonna shoot him a quick
14:57
text and then we're going to be able to
14:59
kind of go back and forth and show you
15:00
how this works and again everything
15:02
we're going to show you today is fully
15:04
native on the iphone ipad android as
15:07
well as we're going to take a look today
15:09
at the desktop
15:11
version so i've just added him in as a
15:14
contact as an example here
15:16
and i'm just going to start to send him
15:18
a couple texts now what we're simulating
15:20
here is the idea that somebody visited
15:22
your website right so if i go and i
15:24
search for sarah cordoner and i go to
15:26
her beautiful website with her fantastic
15:28
photography and i opt in to some sort of
15:30
let's say i opted into this course
15:32
creation starter kit or some sort of
15:34
lead magnet right i'm sure that you're
15:35
going to gather a little bit of personal
15:37
information you're going to ask
15:38
something of me and then in exchange i
15:40
get something of value right that's what
15:42
it's all about is how do you give value
15:43
get value and i know you're all about
15:45
giving more than you get so you know in
15:47
this case i look at this i say oh you
15:49
just want my first name on in my email
15:51
no problem i'm more than happy to jump
15:53
in and give that so the exchange of
15:55
value is extremely
15:57
excellent there there's a great value
15:58
proposition to me we help enable that at
16:00
scale just by adding one simple field so
16:03
one simple field that asks for their
16:04
phone number and we do that through some
16:06
kind of creative psychology where we
16:08
want to really be intentional about
16:10
saying hey what's your mobile number so
16:12
that i can text you a link to the blah
16:14
blah or so that i can send you the
16:16
replay or so that i can send you
16:18
something right so we don't want to lie
16:20
to anybody or ever misrepresent it and
16:21
of course you'll include all the
16:22
appropriate legal disclaimers and that
16:24
sort of thing but we do want to be very
16:25
clear hey i want your phone number so
16:28
that i personally me the independent
16:30
course creator who you're excited about
16:31
can engage with you and that's a very
16:33
important distinction that many people
16:35
don't ever quite cross many people say
16:37
phone number required fill it out and
16:39
then they wonder why their conversion
16:40
rate plummets have you ever experienced
16:42
any of that or experimented with some of
16:43
that sort of data collection
16:45
i have found that the more fields you
16:47
add i think the lower the conversion
16:49
rate can be i think a lot of people are
16:50
very scared of giving away too much
16:52
personal information but i found that
16:54
more relates to addresses rather than um
16:57
than the phone number scenario so yeah
16:59
it'd be um really interesting to see
17:01
what kind of opt-ins people get for
17:02
phone numbers 100 that's awesome so i'm
17:06
just going to add thomas here as an
17:08
example to a campaign that we've created
17:12
and we're going to do it to the sarah
17:14
campaign
17:16
now this would be triggered
17:18
automatically by me filling out that
17:20
form
17:21
or as another example
17:23
if you have a chat widget on your
17:24
website right which i know that you have
17:26
down in the bottom right corner and this
17:27
is facebook messenger built in this is
17:29
great um but and of course you can do an
17:32
automatic reply when somebody sends in a
17:33
message on facebook and i'm sure that
17:35
you know you have a team of people
17:36
backstopping you but a lot of your
17:37
audience may not have the luxury of
17:38
having a team backstopping them they may
17:40
be in the growth stage where that's a
17:41
little bit more challenging so um one of
17:43
the things that we do is also provide a
17:46
chat widget that can pop right up on
17:47
your website and immediately feed people
17:49
into authentic communication and ask for
17:50
their information as well
17:52
so here's the example right i just shot
17:55
thomas a series of messages i said hey
17:57
thomas it's sarah and now we would
17:59
normally wait here's the magic number
18:00
seven minutes seven minutes if you take
18:02
nothing else away from this call take
18:03
away the number seven minutes our data
18:05
again after spending 27 million dollars
18:07
in direct ad management experience
18:09
across a lot of different clients our
18:10
data says if you wait seven minutes to
18:12
send me a text message as somebody who
18:14
just filled out this form
18:16
you wait seven minutes to send that to
18:18
me and to follow up and then you do it
18:20
in an intensely personal way i'm going
18:22
to believe
18:23
physically spiritually mentally i'm
18:25
going to believe that that is really you
18:27
and so it's just fast enough to where i
18:29
think you're really on the ball but it's
18:30
not too fast to where i think you're a
18:32
robot and i'll buy it
18:35
game changer seven minutes now you can
18:37
do that manually yeah have you ever
18:38
experienced one any of that kind of
18:40
stuff sarah where you try to reach out
18:41
to somebody in a certain amount of time
18:43
it's all about speed to lead
18:45
yeah it's and it is fascinating isn't it
18:47
i think that we live in a world where we
18:48
kind of expect an immediate response but
18:50
if you get it the second you've entered
18:52
it you know that it's a
18:55
people boss smart you know we make
18:57
people so small we act like people don't
18:59
know they know
19:00
people are very smart
19:03
um it's really cool to see so honestly
19:05
what i just did was just emulated the
19:07
idea that hey after seven minutes let's
19:09
shoot him a text i said hey thomas and
19:10
sarah saw you checked out the course
19:11
creator starter kit i'm really curious
19:13
dot dot what questions do you have for
19:15
me about it let me know smiley face i
19:17
sent him an email with the same thing
19:19
right here now this is not your it
19:21
doesn't have to be your pretty mailchimp
19:23
activecampaign aweber beautiful email
19:26
because what we do what we want them to
19:28
do is not think it's a newsletter we
19:30
want them to reply
19:32
we want thomas to immediately send sit
19:34
up in his chair and say wow sarah really
19:36
just personally reached out to me
19:38
and ideally that would be a really
19:41
mind-blowing experience because he's
19:42
probably been following your videos for
19:43
years he sees all your stuff he's like
19:45
no way this is awesome so you can shoot
19:48
him a link of course they can text back
19:49
and forth so he sent me a text back
19:51
actually from his phone saying hey and
19:53
you can send animated gifs and and uh
19:55
smiley faces and any of that sort of
19:56
thing now the coolest thing is not all
19:58
of this is in service of getting a reply
20:01
and again we're seeing engagement rates
20:03
that go from four percent on email up to
20:05
65 plus we've seen as high as 72 percent
20:08
of client campaigns running actively
20:10
just by instituting some of these text
20:11
messaging steps but it doesn't stop
20:13
there i want to show you what it looks
20:15
like to build out a workflow as an
20:17
example
20:19
you're probably very familiar with this
20:20
idea of workflows anybody who's been
20:21
messing around with marketing
20:22
understands this idea of decision trees
20:24
right so somebody comes in at the top
20:26
then things are either positive or
20:27
negative here's the difference though
20:30
most of the time when you're looking at
20:31
this within activecampaign or another
20:33
tool you're really just talking about
20:34
sending emails so did they open the
20:36
email
20:37
or did they not or did they reply to the
20:39
email or did they not and that's kind of
20:41
about it right
20:43
well
20:44
i don't know about you but to me that
20:45
feels kind of lonely it doesn't feel
20:47
like i'm having real conversations with
20:48
real people it just feels like i'm
20:49
pushing buttons on a computer so what we
20:52
do is of course analyze whether
20:53
something's positive or negative we use
20:55
google sentiment analysis and artificial
20:57
intelligence engine to say hey did
21:00
somebody say sure or yes we can
21:02
understand of course that that's an
21:03
affirmative response if they say no or
21:05
nope or they say something even more
21:07
intensely negative we can certainly know
21:08
that that's negative
21:11
and i love the intensely negative oh
21:14
yeah i mean hey it's a big world out
21:16
there right and some people are going to
21:18
be bothered that you reached out to them
21:20
personally and i don't think that your
21:22
audience should take that personally
21:24
business to me is intensely personal so
21:26
if you don't inject yourself into
21:27
everything you do wholeheartedly you may
21:29
as well go do something else and get a
21:30
job
21:31
that's right absolutely i'm always
21:33
saying to people you've got to put all
21:34
of yourself out there and people will be
21:36
putting all of themselves back at you
21:38
and that's okay 100 and put all your
21:42
stuff out there but be where the people
21:44
are so if people hang out on facebook
21:46
that are your target audience we'll be
21:47
on facebook if people hang out on
21:49
whatsapp be there we allow you to do
21:51
that across all those different
21:53
platforms but in one spot
21:55
so we again we merge together the power
21:58
of email sms facebook messenger
22:01
instagram dms whatsapp google my
22:03
business all into one thread and so you
22:05
would never be left wondering hey did
22:08
did my team reach out to this person
22:09
have they gotten a reply let me check my
22:11
four different email inboxes change my
22:13
google account oh let me go over to my
22:14
live chat widget on my website it's just
22:16
all in one spot and so we go from a
22:18
world that's so common
22:19
yep
22:20
go ahead
22:21
with whatsapp sorry it does so that
22:23
that's currently in beta and and it's
22:25
undergoing testing right now but that is
22:27
the future right and there's such a huge
22:29
market for us in the world of latin
22:31
america as well as other countries all
22:33
around the world it's the number one
22:34
messaging app so if we can expand that i
22:37
think it'll be massive massive
22:39
absolutely but one of the coolest things
22:41
and particularly for your audience is
22:43
people send facebook dms to your
22:45
business page all the time they expect
22:47
that they're going to have this like
22:48
instant wonderful experience and we're
22:50
seeing our data says that 86 of people
22:52
are going to reach out to a business
22:54
before they decide to buy
22:56
so if 86 percent of people are going to
22:58
reach out before they make a purchasing
23:00
decision they're either if there's not
23:01
an option for that there's not an option
23:02
for live chat down at the bottom of the
23:04
website or there's not an option to
23:05
easily contact somebody like you have
23:07
here there's a good chance that they
23:08
don't end up buying
23:10
so you've already capitalized on this in
23:11
a really huge way you're further along
23:13
than most
23:14
the one biggest thing i would just have
23:15
as a piece of recommendation for you is
23:16
just start to ask for a phone number and
23:18
just see if you get it
23:20
and yeah and there gonna be a lot of
23:21
hesitation on that at first right so we
23:23
we tr we just say
23:25
let's not make any assumptions let's let
23:26
the data decide what works you can take
23:29
two versions of the page one version
23:30
collects the phone number as an optional
23:32
field with some sort of friendly message
23:33
that says hey this is so i can send you
23:35
a link to the blah blah and then the
23:36
other one just connects emails split
23:39
test them certainly your conversion rate
23:41
might go down a little bit on the extra
23:43
field but we find that the the split on
23:44
the return on that investment the return
23:46
on that change is drastically in your
23:48
favor for collecting those fundamentals
23:51
and actually you've just answered a
23:52
question i was going to ask there is
23:54
whether we can make that field optional
23:55
which obviously we can so you know
23:57
there's there's no real risk or loss
23:59
we're making here by implementing that
24:01
extra phone number box they can choose
24:03
whether or not they want to put it in if
24:05
they don't they still get their free
24:06
thing you still get that email address
24:08
anyway the chances are you you might get
24:11
um their phone numbers too so in any way
24:13
you look at this you're still gaining
24:15
something you're not losing anything but
24:17
you're gaining um
24:19
for those who do opt in that's amazing
24:22
that's awesome yeah you hit the nail on
24:23
the head right
24:24
if you can start to gather more pieces
24:26
of information people and have them
24:27
emerge from this kind of amorphous world
24:30
of being like shadowy internet people
24:31
who you don't quite know who they are
24:32
but they watch a bunch of videos you see
24:34
them on your play count on youtube but
24:35
you don't actually know who they are
24:37
they haven't emerged into real life
24:39
world or you know the world where you
24:40
can actually know them by name and so we
24:43
we try to have people turn from being
24:45
you know millions of people we want
24:47
every one of those millions of people
24:48
who engage with you to feel like they're
24:50
one in a million
24:52
right to feel like they're uniquely and
24:54
personally guided through their the
24:55
content that they're consuming guided
24:57
through the products that you offer and
24:59
guided to the appropriate solution but
25:01
of course you could do all that manually
25:03
and we've had clients try
25:05
and and you know your thumbs will fall
25:07
off if you try to do it all on your
25:08
phone right literally your thumbs will
25:10
fall off i think you'll get arthritis
25:12
after a couple hours so
25:15
so the man if manual's not the answer
25:17
you really got to have a system to do it
25:18
and unify all your communications into
25:19
one spot and that's what we've seen work
25:21
really well we've had some really cool
25:22
results too we've got um if you're
25:24
curious about this to learn more as well
25:26
if you just go on our website which is
25:27
leadboss.app
25:29
we've actually got some really really
25:31
cool stuff down here we just got these
25:33
testimonials in
25:34
you might recognize full-time filmmaker
25:36
these are two brothers they're an
25:37
eight-figure online business that do
25:39
millions of dollars a year in course
25:41
sales they teach people how to be
25:42
full-time videographers and pursue their
25:44
passion for creating awesome videos
25:46
which is really cool so they help people
25:48
become filmmakers quit their job and go
25:49
live the dream traveling the world i
25:51
think it's awesome my whole background's
25:52
in creative and video and these are
25:54
really cool guys who i actually followed
25:55
for 10 years
25:56
growing up and and then i literally had
25:58
been watching all the youtube videos we
26:00
sent them an email one time said hey we
26:01
think we could help you out jumped on a
26:02
quick zoom call they're one of the first
26:04
ones we did way back in january these
26:06
guys made 35 000 in the first 14 days
26:09
during their totally free trial we
26:10
didn't even have their credit card on
26:11
file and they made 35 000 in 14 days in
26:14
new course sales and all they did was
26:16
just reach out with our help reach out
26:18
to the people they hadn't talked to in a
26:20
while and say things along the lines of
26:22
hey first name it's stockton from
26:24
full-time filmmaker i saw you were
26:25
interested in the blah blah blah when's
26:27
a good time to chat or what questions do
26:29
you have for me about the course and
26:31
they got to know their audience in such
26:33
an intimately different way than they
26:35
ever had before in doing this for 15
26:37
years
26:38
so now texting is a huge part of their
26:40
strategy they're in the process of
26:41
evaluating whether to go full in and
26:43
don't even and not even engage with
26:44
email at scale but really lead off with
26:47
text and we've had multiple clients
26:48
who've made that jump it's a big
26:50
decision it feels really hard but
26:51
honestly i think if you can just be
26:54
where the people are and communicate
26:55
with them like a real human being that's
26:57
what everybody wants
26:58
yeah will you let you certainly convince
27:00
me to add a phone number box to my
27:01
optional field collection for my lead
27:03
magnets that's for sure i mean one small
27:06
change for me i'm just looking at this
27:07
going for the sake of it's literally
27:08
going to take me two minutes to add that
27:10
field you know stick my lead boss
27:12
account on my page put that field in
27:14
there i mean that if that's going to
27:16
make me tens of thousands of more
27:17
dollars down the line i mean that is a
27:20
then why not i don't see any reason why
27:22
we shouldn't we'll be trying that as
27:23
course creators so i'm really powerful
27:27
that's your first toe you dip in the
27:28
water you try it optional and then you
27:30
experiment and then you can a b test
27:31
further and say hey let's try one
27:32
optional and one required and see which
27:34
one works better for you there's no no
27:36
one size fits all answer let the data
27:38
decide give it a whirl you know and you
27:40
don't even have to change you don't
27:41
honestly full transparency you don't
27:42
even have to come to lead boss for that
27:43
you can you do that wufoo forums you can
27:45
do that in whatever form creator you
27:46
make within click funnels or any of that
27:48
stuff start trying out gathering the
27:50
phone number and maybe don't even do
27:51
anything with it in the first week
27:53
you'll have enough data to say wow this
27:54
is this would be worth a try um yeah
27:57
that's it and then grab your free trial
27:59
on the link below with the libos to see
28:01
uh what you can get back from
28:02
communicating through that method um no
28:05
ben as we're starting to come close to
28:06
the end of this uh this session now is
28:08
there anything else you want to show us
28:10
tell us uh that we must know about what
28:11
libos can do as course creators yeah a
28:14
couple quick things just to dive back
28:15
into this idea of how we get results
28:18
quickly that's what we're all about our
28:20
whole team is 17 people here in north
28:22
carolina on the east coast we want to
28:23
show value first
28:25
that's part of why we've come on this
28:27
and really over invested in this process
28:29
we really want your audience to feel the
28:31
love and we want anybody who comes
28:32
through the doors to feel the love
28:33
that's why we only work exclusively with
28:35
course creators and help them have
28:36
success
28:37
and so one of the things that we do is
28:39
we make everybody go through a 14-day
28:40
free trial even if you want to give us
28:41
your money from the very beginning we're
28:42
not going to take it i don't even want
28:44
your credit card i want to earn your
28:45
business and i want to show you what
28:47
this can do so our only qualification
28:49
for this process is obviously your
28:50
active participation that you're up to
28:52
for the challenge you know you're
28:54
actually going to participate send us
28:55
your logo all this stuff send us your
28:57
best performing offers we can help
28:58
workshop it and over the course of 14
29:00
days as long as you have 3 000 or more
29:02
people in your email database that's the
29:04
only number that's the qualifiers 3 000
29:06
people in your email database
29:08
we'll help you craft messaging that
29:10
we've seen be battle tested and proven
29:12
with a lot of the top course graders in
29:13
the world that we've been working with
29:14
at big scale and we'll try out some
29:17
offers that are easy for you to fulfill
29:19
but sound really unique and feel very
29:21
unique
29:23
and there's something that we're going
29:24
to make people sit up in their chair and
29:26
to really take notice so the whole goal
29:27
of that is to send them to a landing
29:29
page that has the form like sarah
29:30
mentioned up run by lead boss that
29:32
collects name email and phone number so
29:34
you go from a world where you only have
29:36
emails to a world where now i have a
29:38
smaller segment of that list but hey i
29:40
have name email and phone number of
29:41
these people who are in my inner circle
29:43
who are really on fire about engaging
29:46
with us we kind of call that the inner
29:47
circle then over those 14 days the next
29:49
seven days we're actually just reaching
29:50
out to those people and shooting them a
29:52
quick text and the whole goal here is
29:53
just to show to prove out the idea that
29:55
hey if you made this one simple tweak of
29:57
instituting multiple different forms of
29:59
messaging to people not just email that
30:02
that would up your conversion rate up
30:03
your response rate and ultimately up
30:05
your sales so that's kind of the world
30:06
in which that we take people through
30:08
we over invest to the max in those
30:10
trials we spend about a dozen hours with
30:12
you over the course not with you but on
30:13
your behalf over the course of 14 days
30:16
all trying to have the best end result
30:18
because our data says that when you go
30:19
through the trial overwhelmingly the
30:21
course creators who do that they end up
30:22
signing up for the service so we're more
30:24
than happy to do that over invest in the
30:25
front end show value first earn your
30:27
business um and then we just would love
30:29
the opportunity to help grow with you
30:31
right to help grow with you and help you
30:33
grow your course creation business we
30:35
win when you win that's what it's all
30:36
about
30:37
love it and carol's just asked um is the
30:40
back end easy you know if she was gonna
30:42
um sort of set up a simple flow question
30:45
um or a simple maybe just a single
30:47
one-off campaign um you know what what
30:50
would that look like would it take a
30:51
long time to set that up or is it a
30:53
simple case of typing in the text and
30:55
just pressing send how does that work
30:57
sure so let me show you really quick
31:00
we'll go back
31:01
let's do an example so as a real example
31:04
on the first of october my
31:06
self-publishing course opens um so for
31:09
those people who wanted to turn their
31:10
courses into published books on amazon i
31:13
would love to let my whole audience know
31:14
that that starts in two weeks time so
31:16
can we go can we do an example let's
31:18
pretend i've collected all the phone
31:19
numbers i've had my boss opt-in form on
31:21
my page people have been giving me their
31:23
phone numbers and let's pretend i now
31:25
have my lead boss account full of phone
31:26
numbers in here what would we do oh this
31:28
is so exciting i love it okay so let's
31:31
base it off the one that you just
31:32
experienced right so this has already
31:33
been built out basically it's a very
31:35
simple flow of an sms message a text
31:37
message then an email then another text
31:39
a follow-up task being created and then
31:42
we can even send you a voicemail drop
31:44
where your phone doesn't ring but you
31:45
get a voicemail on your phone we have
31:46
clients do some fun things with this
31:47
they they sing their client happy
31:48
birthday on the day of their birthday
31:51
and you do it automatically the people
31:53
blows their mind so cool
31:55
so anyway so here's what this editing
31:57
interface looks like right it is
31:58
literally mail merge fields just like
32:00
you're used to in any sort of other
32:02
marketing automation platform we can do
32:05
all sorts of different custom values
32:06
whether it's the user or the contact's
32:08
name or any sort of custom fields that
32:10
you choose to collect over time so if
32:12
you had like a virtual assistant or
32:13
somebody who is working on your team who
32:15
gathered even more information which i'm
32:16
sure you have all sorts of little
32:17
tidbits about folks from over the years
32:19
you might insert maybe the product that
32:21
they're interested in in that case um so
32:23
what you said it's uh what's the product
32:25
called your mastery how to write and
32:27
self-publish your book on amazon
32:30
okay cool turn your course into a book
32:34
all right cool so i saw you checked out
32:36
the how to write and self-publish your
32:37
course
32:38
a book on amazon
32:41
and then i would say you know it just
32:43
went new york times bestseller number
32:45
one
32:47
you know i'm really curious what
32:48
questions you have for me about the book
32:49
or what you know
32:51
can i send you a coupon code right you
32:53
can say hey would it can i send you a
32:54
discount code i've got a few left
32:57
smiley face nice
32:59
right i like it and you're literally
33:00
writing it just like a text message
33:02
right here and then you can specify how
33:04
long do you want to wait after they opt
33:05
into the campaign or after they come in
33:07
or after you press
33:10
exactly let's go right now right and
33:12
then we can send them an email a couple
33:14
minutes after same sort of stuff and you
33:16
can do that across any of these
33:17
different communication methods so it's
33:19
really honestly pretty easy
33:21
fantastic that definitely answers the
33:23
question amazing well girls we're fresh
33:25
out of time however anyone who's got any
33:27
questions about league boss what does it
33:29
do what can it do what can't it do um
33:32
any of those questions you have at all
33:34
please do pop them in the comments area
33:36
because myself and ben and ben's team
33:38
will keep an eye on the comments and um
33:40
can come back and answer any of your
33:42
questions at any time so if you're
33:43
watching the recording of this or you've
33:45
missed it or just caught the end don't
33:46
panic we can come back and answer those
33:48
questions um ben this has been
33:50
absolutely amazing and yeah these are
33:52
exciting times you are in a massive
33:54
growth phase as well i mean i know
33:55
you're well established you've got lots
33:56
of very very big clients and course
33:57
creators using this uh but you know
34:00
we're still in a position at the moment
34:01
where people who are starting to jump
34:03
into this method are going to be ahead
34:05
of the bell curve are going to be
34:06
jumping onto a method of promotion of
34:09
audience nurturing of relationship
34:11
building and of course of sales that um
34:14
a lot of people are not using yet so a
34:16
very very powerful way to um to build up
34:19
those relationships and keep your
34:21
business growing at the same time
34:22
any last words for us um about lead boss
34:26
look guys there's a million marketing
34:28
tools tomorrow there'll be a million and
34:30
one nobody needs another marketing tool
34:32
i'm not here to sell you a tool or to
34:34
tell you to use a new one i'm just here
34:36
to tell you that there's a new way to
34:38
communicate with your prospects and with
34:39
your prospective students as well as
34:41
your current students and that is just
34:42
fundamentally wherever they are and
34:44
again you can do that totally manually
34:46
and you can do it to your thumbs fall
34:47
off or you can invest in a system like
34:48
lead boss
34:50
and we've seen some really really
34:51
awesome results so for us it's less of
34:53
software as a service and more software
34:55
with a service our team's there every
34:57
step of the way seven days a week live
34:59
support we pair you up with a client
35:01
success coach who's the same folks who
35:03
are working with the big brands with the
35:04
big budgets doing big stuff those same
35:06
folks are the ones who work with you on
35:07
your account to implement it and make it
35:09
work for you so
35:10
it's not that we just give you the
35:11
software and i say good luck rather we
35:14
help you implement it every step of the
35:15
way and that to me is the future of
35:17
software as well right people are
35:19
confused by software it is naturally
35:22
confusing marketing automation is not
35:23
simple so we try to demystify it and
35:26
pair you up with folks who are really
35:27
experts at this stuff and have seen the
35:29
consumer psychology what works i think
35:31
that's what it's all about it's just
35:33
that's how you grow your business
35:34
scalably and predictably that's what
35:36
you've seen grow it's it's getting up
35:38
every day and do do something a little
35:39
bit better than you did yesterday make
35:41
one little tweak today
35:42
and make it have a big cascading impact
35:44
in the future
35:46
it certainly does amazing ben and the
35:48
team behind the scenes thank you so much
35:50
i really appreciate your time coming
35:51
board today and uh just for you guys
35:53
listening you can get that 14 day free
35:55
trial with the support of ben's team um
35:58
if you go to sarahcord.com forward slash
36:00
lead boss type in the promo code sarah
36:03
cordoner when you go to um log in and
36:06
create your account and sarah it's not
36:08
just the 14 days sorry to interrupt you
36:10
it's not just 14 days we are also
36:11
hooking your audience up with an
36:13
exclusive offer i feel like i'm billy
36:14
mays on tv right here's the deal guys
36:17
what we want to do is we want to make
36:18
this a no-brainer for you so we'll give
36:19
you 200
36:20
off your first month's subscription to
36:22
lead boss so just for sarah corner's
36:24
audience again use that coupon code go
36:26
through our website sign up there we'll
36:28
give you the 14 day free trial where
36:30
we're going to show you value or else i
36:31
don't want you as a client right either
36:33
worked for you or it doesn't but either
36:34
way we'll know for sure we'll experiment
36:36
together first 14 days totally for free
36:38
no credit card required and then 200 off
36:40
your first month's subscription to lead
36:42
boss
36:43
that is extremely generous thank you all
36:45
so much really appreciate it and some of
36:47
you might listen to this going but i
36:48
don't have a lead magnet yet to get an
36:50
opt-in for um if you need help creating
36:53
your own amazing
36:54
juicy magnetic lead magnet to get your
36:57
perfect audience into your list in the
36:59
first place giving you their phone
37:01
number giving you that email address and
37:03
come on in and join my academy i show
37:04
you how to create your own amazing
37:06
online courses how to create books how
37:08
to set up all of your tech email
37:09
automation software and we'll even have
37:11
some lead boss tutorials in behind the
37:13
scenes there as well so please come on
37:15
in and join my academy it's only 47 for
37:17
over 40 of my online courses and a live
37:19
group coaching call with me every single
37:20
month sarah calm forward slash academy
37:22
it's just 47 that's a no-brainer 47
37:26
dollars
37:27
right you guys got to buy that thing
37:28
that's the real deal
37:30
it's really cool otherwise thank you all
37:32
so much for coming can't wait to see you
37:33
for another tip real soon ben and the
37:34
team thank you thank you take care
37:38
bye
If you want to grow your business using SMS marketing, grab your free trial here: www.sarahcordiner.com/leadboss
Special Deals & Free Trials on my FAVOURITE Tech Tools & Software!
Click on the images below to get more information about the deals.
TekMatix is the market-leading all-in-one online business and course platform.
It is your course platform, website, blog, email marketing software, customer record management system, social media planner and auto-posting tool, calendar booking software, paid ads manager, sales manager and much much more. FIND OUT MORE HERE
Share the love! Share these amazing deals with your friends by clicking the buttons below:
Get the FREE Course Creation Starter Kit
Receive regular course creation advice, tips and in-depth tutorials.
5 Ways To Build Your Online Business
Start Changing Lives Today
Taking your knowledge out of your head and turning it into a profitable online business.
Dramatically increase your industry reputation, reach a global audience, gain a passive income and impact people's lives all over the world.
Let me help you create and publish your online course and build a highly successful online business - the easy way!
Here are 5 ways that I can help you become a well-respected leader in your industry: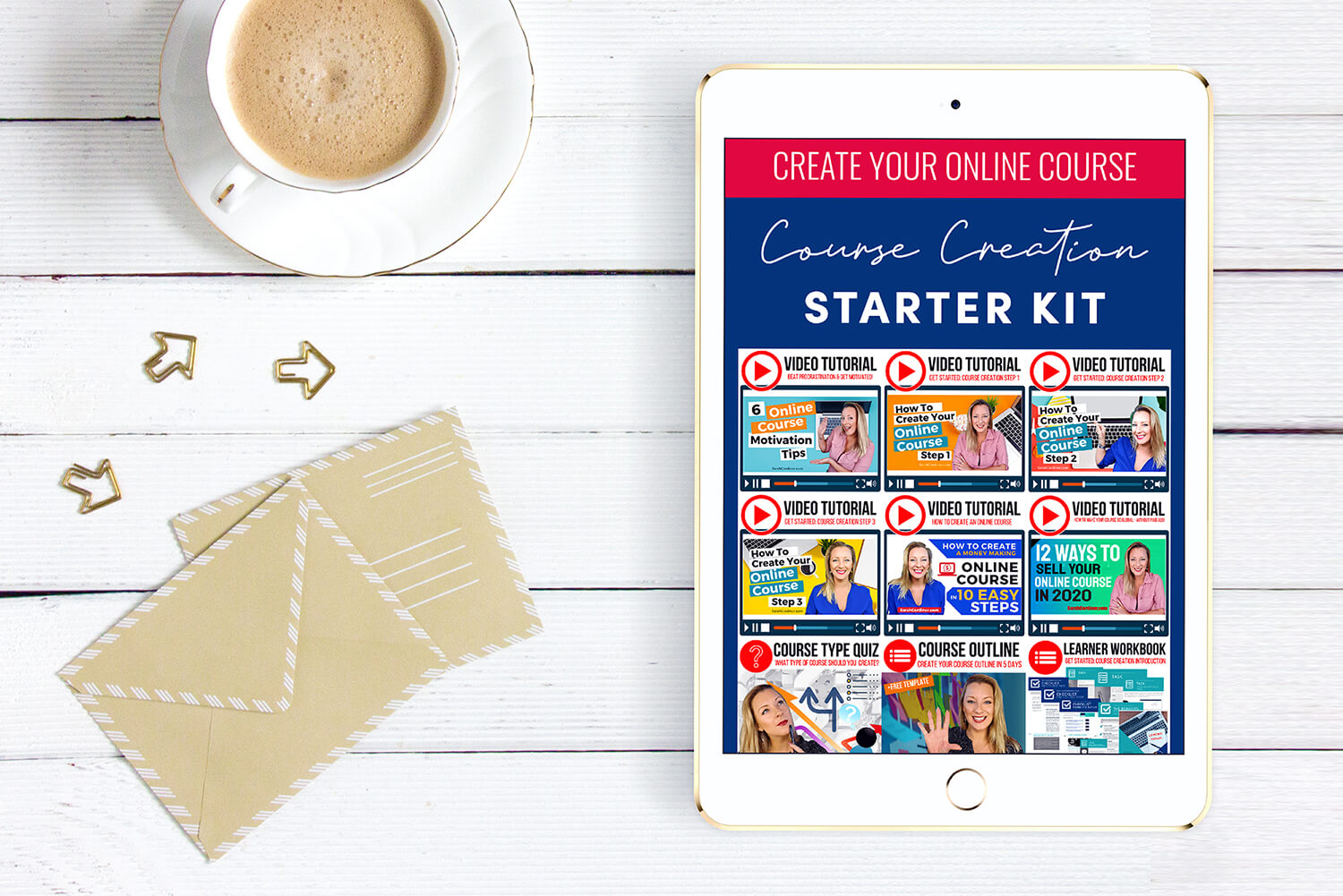 FREE: Course Creation Starter Kit
Get your FREE Course Creation Starter Kit! Everything you need to turn your passion, expertise & knowledge into a profitable online course, lift your global credibility & make a passive income!
Get Your FREE Starter Kit Now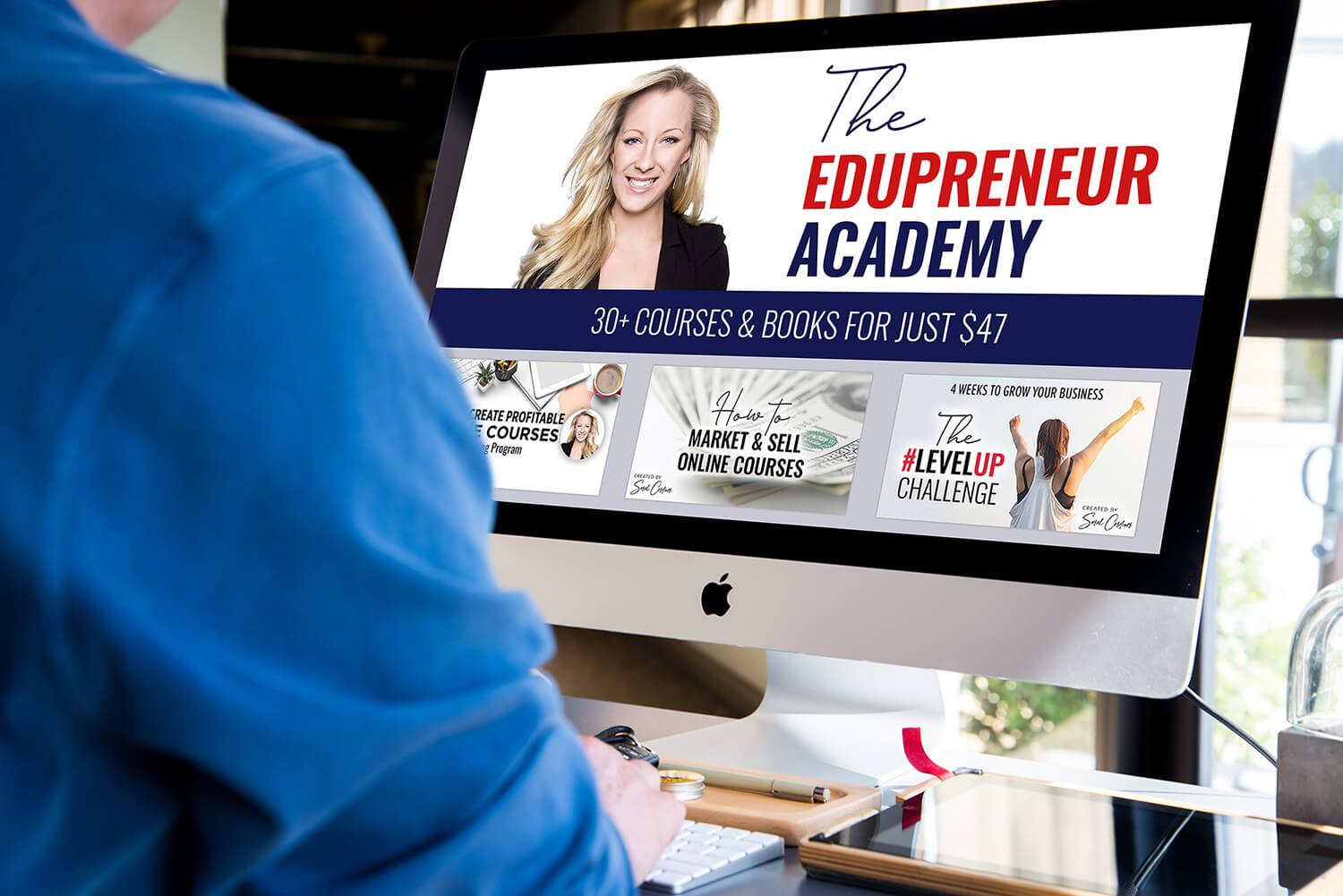 The Edupreneur Academy
For those who are ready to take their entire online business to the next level.  Get monthly live masterminds, monthly challenges and immediate access to over 50+ online courses and books as you progress along the 'Edupreneur's Success Journey'.
JOIN THE ACADEMY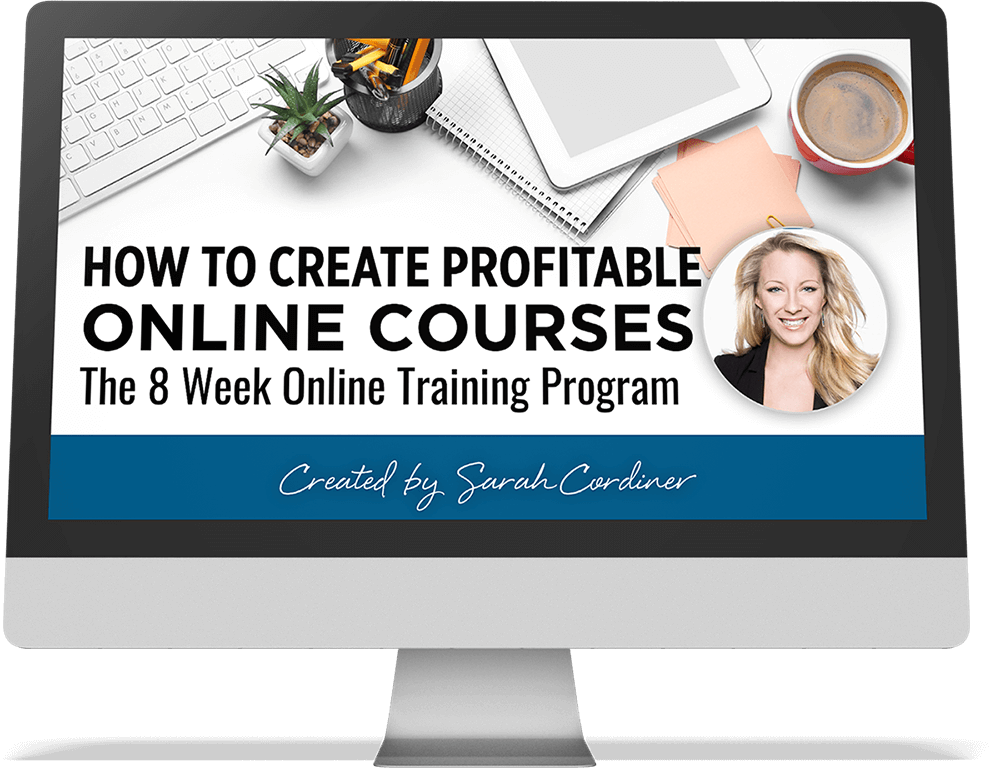 Self-Study Online Program
Get LIFETIME access to my self-study online course that takes you through every step of creating and launching your own profitable online course.  Great for those who love to learn independently at their own pace.  Just $97!
ENROL NOW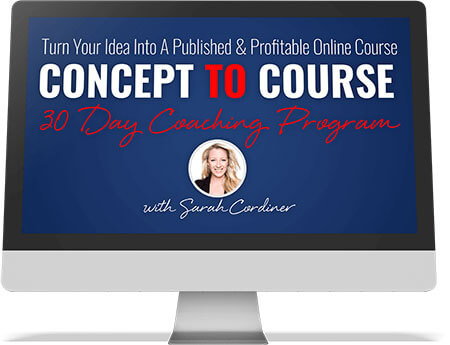 Concept To Course
Create and launch your online course or membership in just 30 days in my course creation group coaching program.  Daily support, live calls, group learning and massive results, fast! 
JOIN CONCEPT TO COURSE
Done-For-You Services
Why not just hand it over to the experts? I can create your course plans, set up your online school, create slides, connect all of your technology & software, create your email automations and more.
QET A QUOTE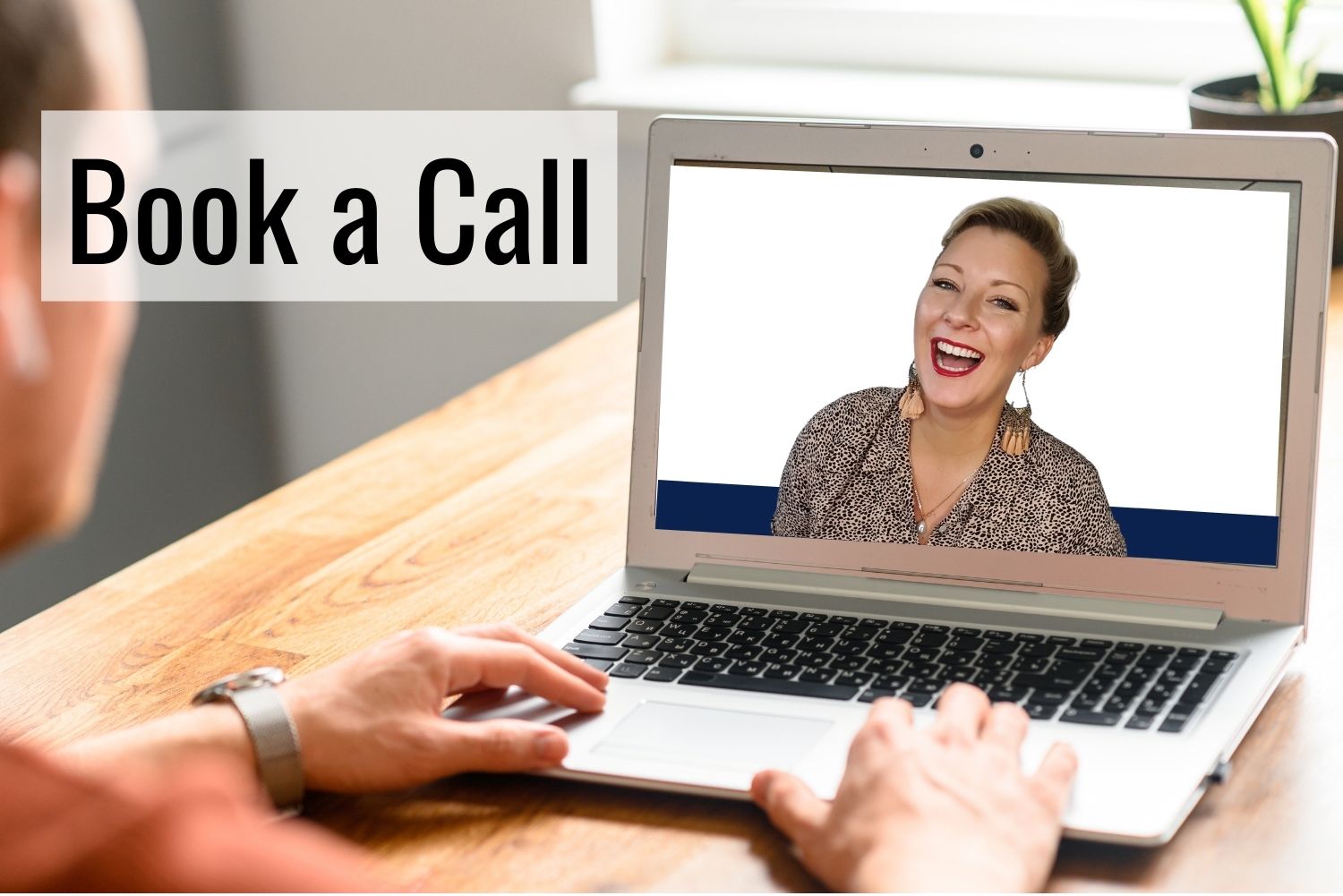 Book a Call with Me
If you have a number of questions, want one-on-one tech help or would just rather have a chat and guidance from me directly, you can book a call with me here.
BOOK NOW
Have You Read These Articles Yet?