Flying High – Lessons About Creating Online Courses From a Pilot, with Chris Sambolec
Get The FREE Course Creation Starter Kit
Flying High – Lessons About Creating Online Courses From a Pilot, with Chris Sambolec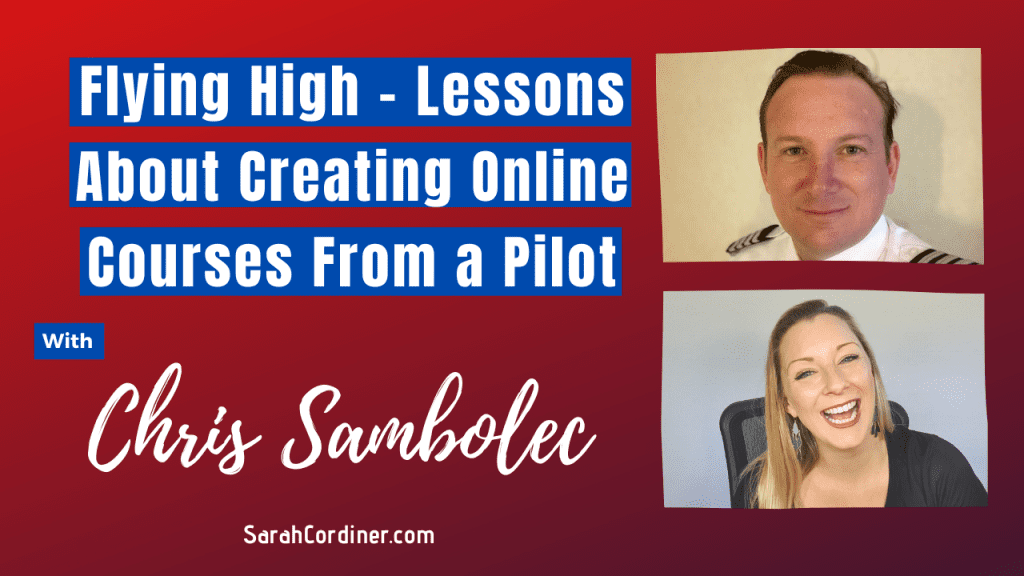 Shownotes
Can pilots learn how to fly through an online course?
Yes, they can!
I always teach my students that there are many different online courses you can create, and there's always one that fits for your expertise and audience.
In this episode of the Course Creators Podcast, I'll be talking to Flying Instructor Chris Sambolec, instructor from Accelerate Go: How to Become a Pilot.
Discussing commitment to flying, pilot lifestyle and starting out in the aviation job market.
Topics we discussed:
Why Chris decided to create an online course for aspiring pilots.
The main challenges Chris faced creating his online course.
Why this is the best time to create an online course.
Watch the Video Here:
About Chris
Chris Sambolec has been flying for over 20 years with experience as an instructor, cargo operations, airlines and business aviation. His experience has taken him all around the world and he has had the opportunity to fly amazing aircrafts.
Chris completed a degree in Aviation Management and has been heavily involved in safety departments. He is passionate about bringing knowledge to the next generation of pilots and encouraging safe attitudes and mindsets.
Resources
Subscribe To My Podcast
Get Notified of New Episodes
Receive regular course creation advice, tips and in-depth tutorials.
COURSE CREATION SERVICES
Whether you love to learn how everything works yourself to master course creation skills for life; want to join a group of like-minded people to enjoy the course creation journey with; or you just want the entire job done for you - I can help you design, develop and publish high-quality online courses in any industry on your own custom created online school, complete with all of your marketing integrations set-up and running.
There are 3 main ways to get your online course created.