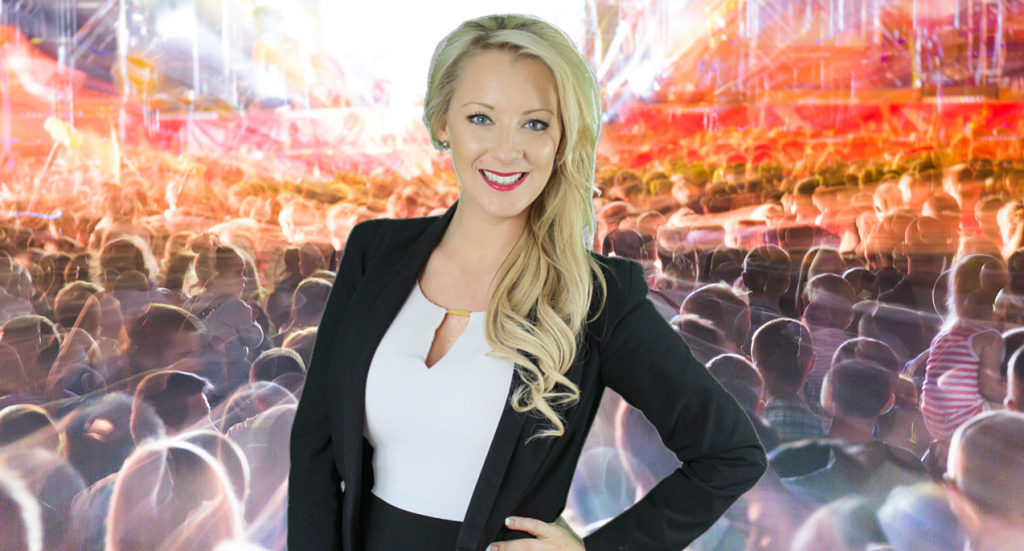 Edupreneurship: The ONLY Growth Strategy You'll Need in 2017
Once upon a time, it was he who shouted loudest that made the most sales; but gone are the days of the toe-curling 'buy my stuff' marketing techniques.  The only action this method attracts today is the 'block' button – every marketers nightmare.
In recent years, we have witnessed a tidal shift into a new era of selling and marketing products and services, and it's called 'Edu-preneurship'.
Edupreneurship is defined by Sarah Cordiner, as 'profitably educating your marketplace' – and it's a technique she says that all businesses should be using in every industry if they want to survive in the new consumers world.
It's no secret that the online learning industry is already a multi-billion dollar industry.  Here is how business owners of all kinds can ride that wave to their advantage.
When it comes to marketing our wares, the first step is knowing what our customers want.  this means that we can adapt our marketing copy, visuals and offers to be most magnetic to our target audience.  But here is what most marketers and business owners then forget – what they want is not your product or service, what they want is an answer to their questions.
Whenever a customer is hovering their finger over that 'Search' box, they are very often about to type in a 'How to' question.  
How do I get…'
How do I achieve…'
How to be…..'
How to have….'
How to do….'
How to not…'
How to avoid….'
How to stop….'
And here's the clincher – they will buy from the product or service provider that can answer that question for them.
That makes every single one of us an 'educator'.  
Our primary sales and marketing strategy is about meeting the fundamental KPI of 'educating' our marketplace on our niche area of operation.
If you are answering their questions, you are the solution to their problems, and whatever you have, they are now highly likely to buy – after all, you've already helped them and they havn't even engaged with your business yet.  (We've all heard of that 'reciprocation' concept right?).
Secondly, by the very act of answering your target audience's questions and educating them about your topic, you are physically demonstrating your capability and expertise right in front of their eyes, building immediate trust and credibility – the total opposite of traditional sales and marketing which merely 'promises' that you know your stuff.
With me so far?
The concept of Edupreneurship, coined by Sarah Cordiner, is this:  By strategically educating our marketplace on our niche topic of expertise, and being 'helpful' on purpose, we automatically position our brand as the expert and go-to resource when our audience have needs in this space.  
You no longer have to sell – they now come to you.
How to be helpful on purpose:  
Conduct some basic research to find out what questions your audience are asking on your topic.  

First list down your keywords – these are words that your audience might be using to find answers about your topic

Then go to forums such as Quora and Reddit and conduct a search for those words; you can do the same on the facebook search and even inside Facebook groups

Create a document with all of the questions you can find on your topic that you can answer and collate all your answers in your Q&A resource

Then create multiple pieces of content answering each question – and here is my favorite methodology:
– answer the (how to)  question as a livestream on Facebook

–

download the livestream

as an MP4 and upload it to YouTube, ensuring the title is 'how to…'

–

transcribe

the MP4 and create a social media post

– take snippets of the transcription and create helpful 'Top Tip' image cards

– turn the transcription into a 'how to' blog post

– adapt the blog post into a guest blog article to put in front of other peoples audiences

– put all of your answers together and create an online course – this will earn your profits, scale your business and build a highly targeted email list for your primary products and services which will sell themselves once they've seen how much you 'know your stuff' in your online course.  Ironically, I have found that my online courses that give EVERYTHING away actually increase my sales for my 'do it for you' services, even though the courses taught them how to do it themselves.  This is because seeing how much goes into the processes of our services actually makes your customers appreciate your work and justifies the costs of those services – it's rather a spectacular phenomenon and a must-use strategy for any type of business.

– then add all of the above into a social media auto-posting tool, such as Buffer.com and watch your engagement and followers rise.
And as for being salesy – NOBODY gets annoyed with someone who is always being helpful.  Goodbye 'block' button – the only thing you'll get as an 'edupreneur' is likes, fans and sales; and that my friends is very good for business indeed.
[yvi_playlist videos="1190″]
If you would like to learn how Sarah used the principles of 'Edupreneurship' to go from homeless, to being listed as one of the Huffington Posts' must-follow female entrepreneurs for 2017/having a 7 figure business, take Sarah's internationally acclaimed online course 'How To Create Your Own Online Courses: The Edupreneurs Online Bootcamp'.
Author:
Sarah Cordiner: www.sarahcordiner.com
Huffington Posts' 'Top 50 Must-Follow Female Entrepreneur for 2017′. 11 years in business & education, over 6,000 students in 121 countries and multiple awards – Sarah combines education and entrepreneurship as the EDUpreneur's internationally acclaimed leader in 'profitably educating your marketplace'.  A two-times international number 1 best-selling author, TV host, podcaster qualified educator and professional speaker.'