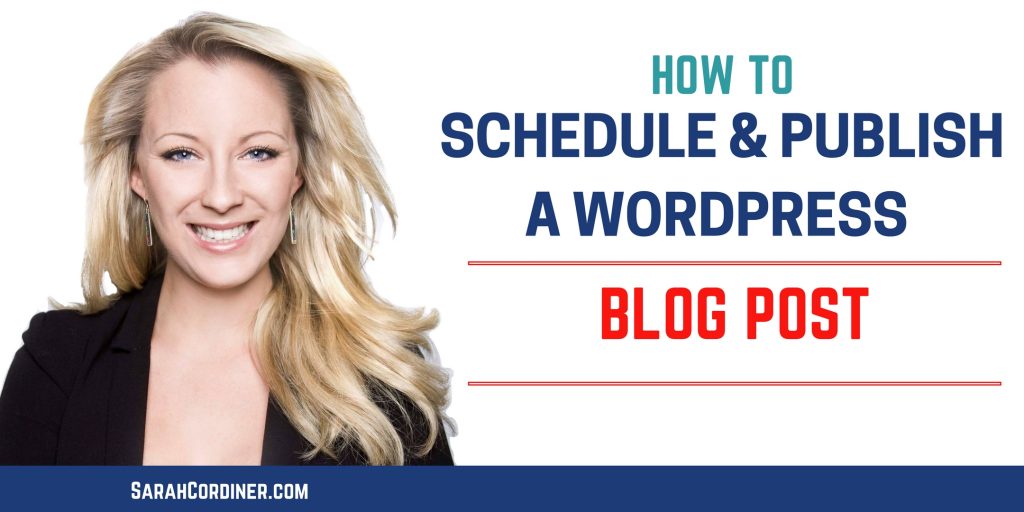 How To Create, Schedule and Publish a Blog Post in WordPress
How To Create, Schedule and Publish a Blog Post in WordPress
Blogging is an incredible way to get yourself and your expertise out to the world.
Once that blog is published, anyone can find it, and that means that they can find YOU, your expertise and of course, your products and services.
In this video, I will show you how to publish a scheduled blog post on your own WordPress website, as well as how I organise all of my blogs behind the scenes.
How To Create, Schedule and Publish a Blog Post in WordPress Click To Tweet

If you found this video helpful, do feel free to like, share and subscribe to my YouTube channel
Special Offer:
Get over 30 of my online courses for just $47: www.sarahcordiner.com/courses