How A Business Woman's Failure Caused The Rising Of
A New Breed Of Entrepreneur
After migrating to Australia just 3 years ago, I'd gone from having nowhere to live and not a friend in the world, to having a business valued at more than $3 million dollars and 23 staff.
My company, MainTraining was primarily delivering training to the long term unemployed in remote communities throughout Australia, helping those with very minimal access to training and education to prepare for work within their local communities.
We were making a real and positive difference to people's lives and we had a business to be very proud of. I was living the social entrepreneurs dream.
Then, at 10:35 on a Tuesday morning in March 2015, I received a phone call that changed everything.
Without warning and only 19 months in to a 5 year promise, the federal government, who funded our Job Services and Remote Communities clients' terminated the budget.
No warning, no 'teach out' period, nothing. Just a complete and deadly lethal blow to my business and hundreds of others like mine all over Australia.
One by one my customers called me to tell me that all work had to cease immediately. My heart shattered into pieces as I thought of all the people we wouldn't be able to help anymore, at the thought of how on earth I was going to find wages for my 23 staff.
Slowly the enormity of my situation came to haunt me. We had bookings for venues, flights and accommodation in remote communities that had to be cancelled – and paid for.
The saddest part was that our programs were being so well received by our highly 'in need' and high risk participants and now they no longer had any support.
How would I tell my team that I'd failed them? How could I have allowed myself to put everything at risk by only having ONE income stream? This was in fact all my fault. I had built a beautiful one-legged stool and put all of my eggs on top of it; and it had toppled over into a terrifying mess.
Somehow I managed to hold it together until my staff left for the day. When the last employee closed the office door behind them, I was deafened by the silence.
I walked around the office feeling like my life had ended, looking at the empty desks, normally buzzing with activity and the beautiful sounds of training developers singing to the latest pop songs.
I picked up one of the recent feedback forms posted back from the Mid-West agriculture and horticultural course. 'You've changed my life MainTraining' stared up at me – and now it all was gone.
I vomited in the waste paper bin beside my PA's desk and cried on my office floor for hours.
As a result of this reflection, I started the Edupreneur Awards.
What is missing and most needed in business and in the education industry is recognition of the amazing work that we do as educators; or what I call, 'Edupreneurs'.
We don't have anyone to recognise the endless hours we pull to ensure everyone gets paid; or the non-stop sleepless nights of worry about the next payroll, or how on earth will we get through the next quarter whilst still improving our services.
Whats missing is recognition and a pat on the back. We don't even get a chocolate bar.
Entrepreneurs and business owners like me who specifically build a business around contributing to the body of knowledge within an industry, to the skills, knowledge, competencies and capabilities of others – are the people who I call 'EDU-PRENEURS'.
These people are passion driven and they often put the bottom line as low priority so long as they can share their unique gift of knowledge with the world.
Edupreneurs have been doing what they do forever, but without the title. They selflessly learn, develop and expand upon their own expertise and then spend hour upon hour finding ways to share that knowledge with others.
They put on webinars, seminars, eCourses, workshops, courses and learning programs – whether for profit or as lead generation tools, but always in a way that gives to others and not just to their own bottom line.
Over that five months following the unexpected cuts, I struggled to come to terms with how much my life had changed, and had been frightfully low mentally and emotionally – who wouldn't after going from a multi-million dollar business to selling the office toaster to make a tax instalment overnight?
Down but definitely not out, I decided to put my energy into finding a way of celebrating, recognising and appraising other hardworking Edupreneurs. To raise awareness of the level of effort and commitment that entrepreneurs who 'give' (instead of JUST 'hustle').
To thank these unsung and silent heros for not only contributing to our economy, but also to the the knowledge and skills of our population across industry sectors; for without learning and progression we are nothing.
And so it was born. In less than 8 weeks, I single handedly pulled together, from nothing, The Edupreneur Awards.
I didn't have time for getting sponsors, but that wasn't going to put me off. I wiped away my tears of self-pity, pulled my sleeves up and got networking.
Onwards and upwards, for no adversity comes without it's opportunity – and that unfortunate experience gave me not only the chance to reduce the high-risk operations of my business; but also the Captain's hat to lead the way of a new and wonderful era.
It's out with the entrepreneur and in with the edupreneur; and I am at your service.
Connect with Sarah:
Twitter: https://twitter.com/CordinerSarah
Facebook: https://www.facebook.com/efficacyeffect
Subscribe to receive up to date information, training and news about edupreneurship, education, training, course creation and successful education business development from Sarah Cordiner
Let's connect! Click the links below to connect with me on social media:

Share this article with others:
Let me help you create your own profitable online courses
There are 4 Ways To Create Your Online Courses With Sarah
EDUPRENEUR ACADEMY 
Join the Edupreneur Academy and become a master course creator yourself!  My academy includes my most popular online course "How To Create Profitable Online Courses".  The Edupreneur Academy contains well over 30+ online courses, detailed video tutorials, templates and books (all designed and delivered by me), that will ensure you hone the skills and knowledge to create and sell your own online courses and build a successful education-based business without ever needing to hire help again! JOIN THE 30 DAY FREE TRIAL
ONE DAY SET-UP SERVICE or DONE FOR YOU SERVICES 
Let me do it all for you in my 'done for you' or 'One Day Set Up' service.  I will build your online school, set up your automatic course email sequences, design your course plan outline AND you will spend an entire day with me personally, one-on-one planning your profitable edu-business model and filming your online course.  GET A QUOTE.
THE COURSE CREATION GROUP COACHING PROGRAM
This 30 day program combines online tutorial videos, live weekly group coaching via Zoom, a one on one coaching call and a secret Facebook group.  Design, create and launch your online course in just 30 days with Sarah's personal coaching and support. More info HERE.
THE COURSE CREATION BOOTCAMP
Attend The Course Creation Bootcamp and spend 3-7 days with a small group and me personally on a face-to-face 'get it done' immersion camp.  You will walk away from Bootcamp with your entire edu-business modelled out, your online course planned and filmed; your entire online school built and live, your course auto-email sequences active, a master class in becoming a go-to authority in your industry, including how to turn your course into a published book - AND 100% of my students have made SALES of their online courses before they leave Bootcamp. Find out more about BOOTCAMP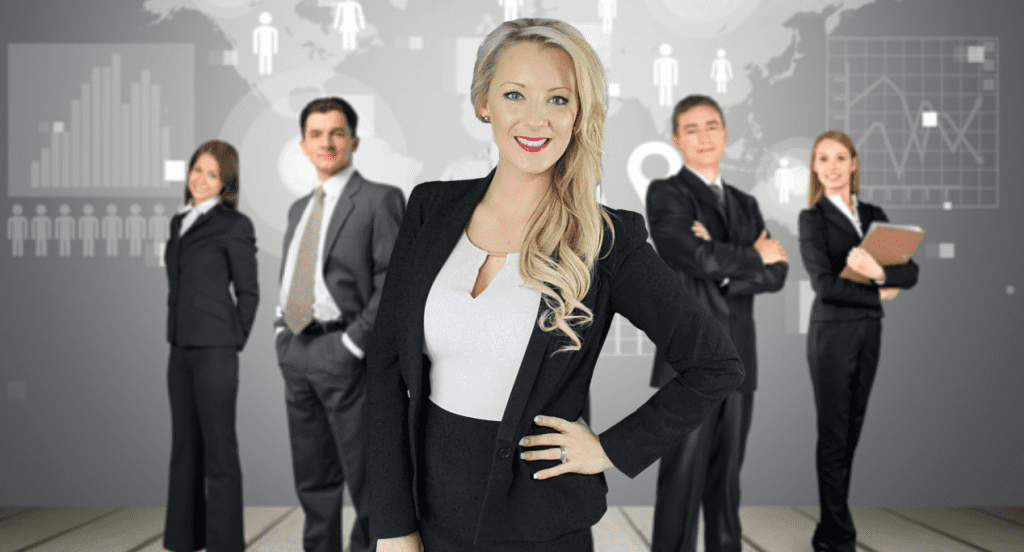 Become a master course creator. Get everything you need to know, guided tutorials and templates in the Edupreneur Academy.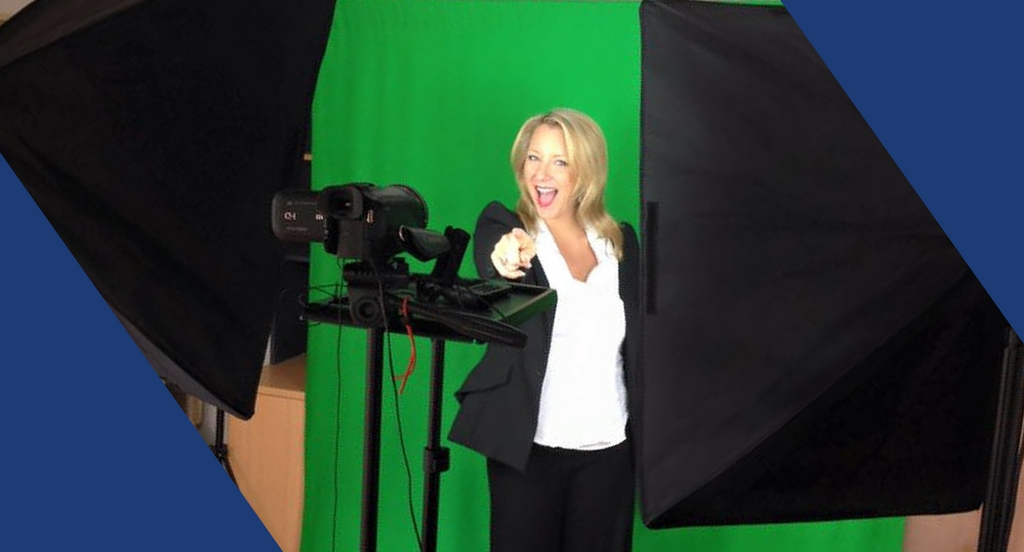 Hire Sarah Cordiner to do your online course creation and online school set up for you.  Join me face to face, via video call or just hand all the work over!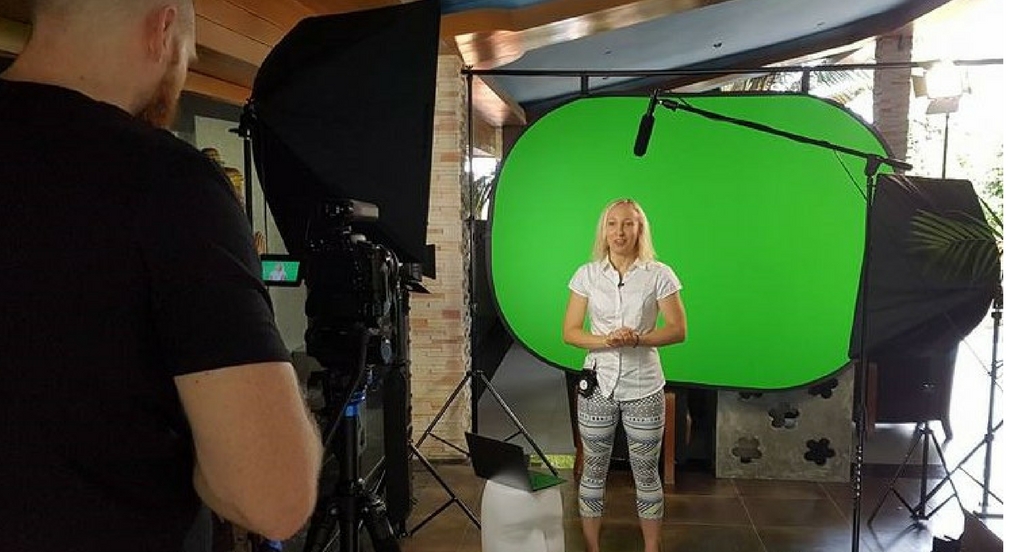 Film your whole online course & build your online school on 'The Course Creation Bootcamp'
Not Sure Which Option Is Best For You?
Send me an email or book a quick chat call with me to tell me a bit more about your business and where you are at so far, and we can make a plan on the best path for you personally.
JOIN THE EDUPRENEUR ACADEMY
Learn how to create your own online school and profitable education-based business in the 'Edupreneur Academy'
In the Edupreneur Academy, you will join thousands of other online course creators.
You will get access to over 30 of my online course which will give you every step, demonstration and instruction videos you need to create your online courses, build your own, profitable online school, become a leader in your industry and create a successful education based business by sharing your expertise with the world.
You can get a 30 day FREE TRIAL today.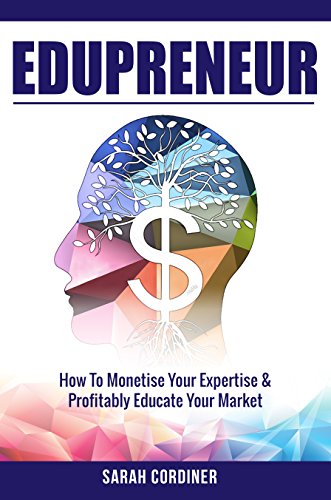 Have you read the 'Edupreneur' book yet?
In this book (available on Amazon in print and on Kindle), you will learn how to monetise your expertise and create a successful education based business.
OR you can get it for FREE along with 3 of my other published books when you join the Edupreneur Academy.  
Get the first 30 days FREE if you join now (cancel ANY time).
Attend the next 'Course Creation Bootcamp' with Sarah Cordiner
Create your online course, film it, build your school and launch in 2 or 5 days