How Cherie Marquez Turned her Dog Training School Into Online Courses in 30 Days
Get The FREE Course Creation Starter Kit
How Cherie Marquez Turned her Dog Training School Into Online Courses in 30 Days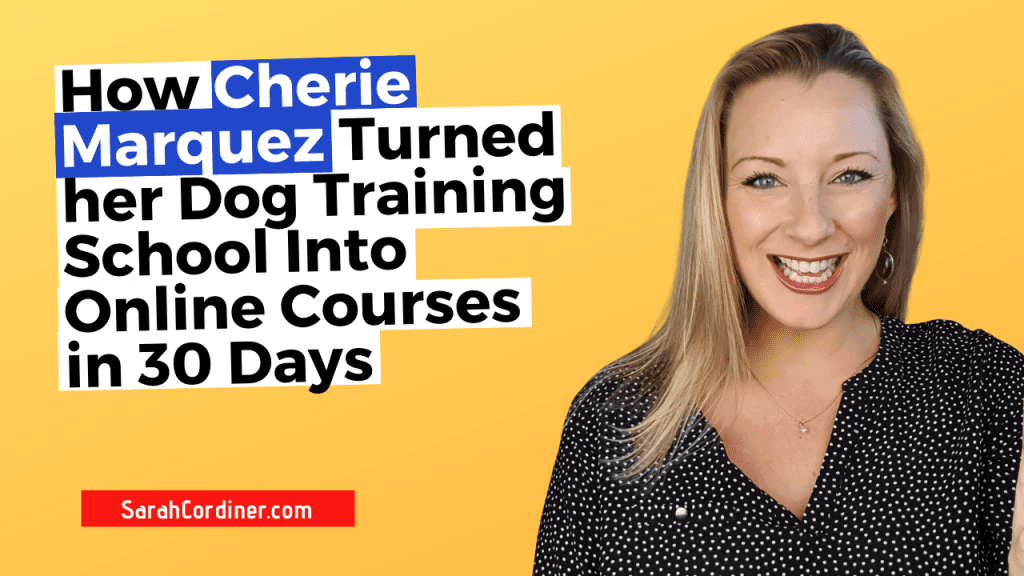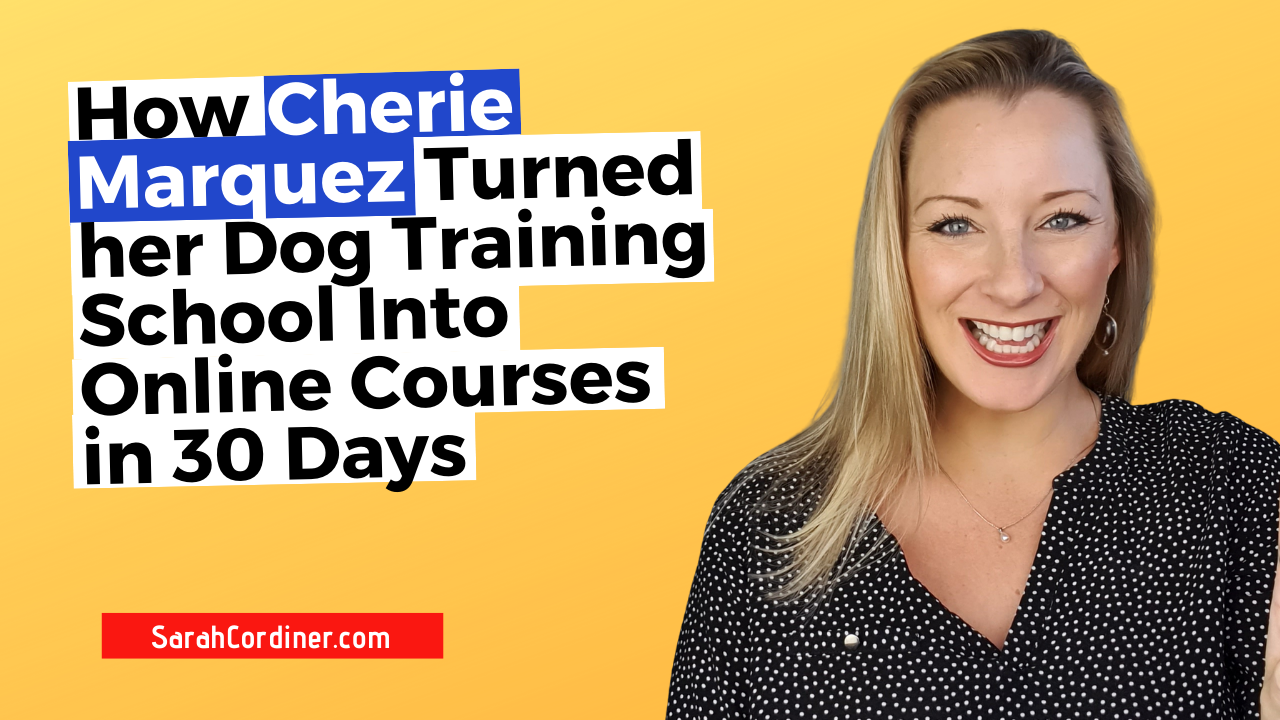 Shownotes
Can you create an online course as a dog trainer?
Cherie Marquez is living proof that it's possible.
In this episode of the Course Creators Podcast, we will be talking about how to create an online course that is very practical.
What is the hardest part about creating a practical course? How has or will your business change now that you have online courses as part of your business model?
Watch the Video Here:
About Cherie
Cherie Marquez is also known as The Dog Mystic. Her goal is to have happy dogs, which makes happy owners. Cherie is here to teach people how to keep their dog in their forever home.
Resources
Subscribe To My Podcast
Get Notified of New Episodes
Receive regular course creation advice, tips and in-depth tutorials.
COURSE CREATION SERVICES
Whether you love to learn how everything works yourself to master course creation skills for life; want to join a group of like-minded people to enjoy the course creation journey with; or you just want the entire job done for you - I can help you design, develop and publish high-quality online courses in any industry on your own custom created online school, complete with all of your marketing integrations set-up and running.
There are 3 main ways to get your online course created.