Why are so many businesses not yet benefiting from organisational e-learning?
Even though e-Learning has been around for over 20 years, you'd be amazed at how little it is yet being used in organisations for employee training and development.
E-Learning doesn't always suit every learning and development situation, but in a world where employees expect career progression opportunities and are ever more dependent on technology as their source of information; businesses who are not using it at all are severely falling behind.
I wanted to find out why so many organisations are yet to implement e-Learning as part of their training and development strategy, and discovered the following main reasons.  
Does your organisation face any of these e-Learning barriers?
The Unrealised Functionality of e-Learning
The first attempts at organisational e-learning were dreary and dismal, monotone voice over videos. Often accompanied by just as dreadful animations.  
For the majority of people who got to try the first attempts at e-learning, the whole experience is likely to have been one that has put them off for good
e-Learning has come a long way since it first came out.
Click To Tweet
But e-learning platforms have come a long way in the past couple of years and are more of an interactive extension of the classroom than ever before.  
You can now use e-Learning as an integral part of your overall training and development strategy, blending it with your hands-on training and making your online learning platform the hub for all of your educational content and resources.  
You can now directly integrate discussion forums, creating community learning centres into your online learning platforms; embed live webinars and live stream training, embed exams, quizzes, polls; include any type of downloadable or view-only files; you can even embed live external websites from right inside the online courses themselves so that you can provide external resources to guide your training without your users even having to leave your company LMS – and so much more.
Goodbye boring voice-over powerpoint slides and dreary PDF files.  Online learning is now an experience.
If your organisation tried it once, but it wasn't a hit, don't give up just yet.
The 'Cheap and Easy' Perception
E-learning is perceived by some as the 'cheap and easy' version of delivering training and development.  Although certainly more cost effective than face to face training, and it's not as complex as people imagine to set up, it comes with unique benefits that in many ways can be more superior to traditional classroom delivery.  
Lack of Awareness of The Benefits of e-Learning
The awareness of the benefits of organisational learning are yet to be realised.
Here are just a couple of the many benefits of organisational e-Learning:
Accessibility
Access to training for geographically spread employees, contractors and customers, without the travel costs, downtime or geographical restrictions. Anyone can login from anywhere, at anytime either entirely self-directed or through a guided synchronistic enrollment.
Standardisation of Training and Development.  
When training is developed in the form of high quality e-learning, you can be sure that every single employee, in every location, at any point in time is going to receive the exact same training.  e-Learning removes the human and environmental variables and biases that can significantly alter the learning experience and content delivered
Meeting Compliance
Having training and development programs online allows organisations to better manage, track and record the progress of staff training, completed units, assessments and more.  Where training is related to compliance requirements, e-learning is a much more reliable and admin-free way of automatically collecting real data on the training activity of employees.
Automated Career Progression
e-Learning platforms can be used to guide employees through a series of training units, modules and courses based on their specific jobs roles, chosen times and dates, points in their career and even offer them further learning pathways to advance their careers within the organisation. With some simple planning and setup, you can easily pre-set a timeline of specially selected training for each unique job role in your organisation and automate the entire process from induction training, to fundamental job skills training, to compliance training, to refresher training and full career advancement courses – without the administrative headache or any 'balls being dropped' in human error.
Lack of e-Content
Too many organisations have made the mistake of assuming that online learning is just making their in-classroom documentation available on a company portal.
Although e-Learning development is made significantly easier when organisations already have face-to-face content to work with, there still needs to be a major re-development phase to create effective and engaging online learning.  However, many organisations do not have the capability or capacity to do this in house, or know who to ask for help.
With the support of an e-Learning development provider you can easily repurpose your classroom resources into excellent e-Content.
Click To Tweet
Not Understanding The Online Learner
The modern day online learner is not yet fully understood by the corporate L&D world and this is why so many e-Learning initiatives are failing.
The changing times, technology and online world that we live in has fundamentally changed the way that many people seek and consume information today.  Gen X were born with the internet and don't know a life without it. Where there maybe a few in every organisation who are fearful or resistant of change, the ever increasing majority of it will expect online learning.  
The modern day learner expects on-demand learning, easy to access, search and view information that is delivered practically, quickly, straight to the point and without the need for 'fluff, team games and icebreakers'
Click To Tweet
Thinking It's Just for The 'L&D' Team To Worry About
Many studies show that career advancement and progression more more important to employees than salary.  
With our workforce becoming ever more saturated by the modern day learner, online learning is as critical for training and development, as it is for recruitment and retention.
Without the appropriate skills, knowledge and competencies to confidently, safely and autonomously conduct their work, products and services cannot be fulfilled, strategic objectives will not be met and the profitability of the organisation will decline.  
As our markets and customers needs' change at an increasingly rapid rate, online learning is one of the fastest, most cost effective and efficient ways to ensure that all employees are equipped with the capability to multitask, adapt, upskill and conduct their life's best work for the benefit of the businesses survival.  Without a suitably talented workforce, there is no business.
Old School Connectivity
Old servers that only work on company connections and VPNs are a major barrier to e-Learning.  This doesn't work anymore and puts a huge barrier between your employees and their education.  Move to cloud based solutions so that the training can be accessed anywhere at anytime on any device.  The security of LMS systems today is very high and all login IP addresses, dates and times are logged automatically.
Lack of Computer Literacy
While the majority of our workforce today could operate a computer by the time they were 2, there are still members of the workforce who have never been required to learn IT systems as part of their role.  Introducing new systems can cause distress, frustration and fear among workers who 'have always done it a certain way', and this means that consideration must be made to the implementation and integration of new systems and processes.  This extra layer puts off many organisations from stepping forward with improved systems, and it shouldn't.  
LMSs today are as easy to use as an every day email account and it wouldn't take more than a 30 minute live webinar, live screencast or face to face demo to get even your most completely computer illiterate employees confidently navigating around their learner dashboard.
Leaving It Out of Everyday Business
Make your LMS an everyday part of your employees work so that it doesn't get lost and forgotten . If it becomes an integral part of the work they have to do every single day it will become a natural daily resource that they engage with, without needing a reminder or feeling like it's an extra chore.
Although there are many variables and context specific reasons behind a difficulty, fear or lack of capability to implement organisational e-Learning, it is easy to see how these most common barriers can be easily overcome with the right e-Learning development partners and a little bit of experience.
This article comes from a mini workshop by Sarah on 'How To Implement Organisational e-Learning'. which you can get free access to if you are a member of 'The Edupreneur Academy'.
About The Author: Sarah Cordiner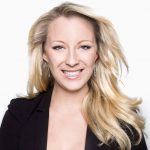 A four-times international number 1 best-selling author, TV host, Podcaster, qualified educator and professional speaker.'
Huffington Posts' 'Top 50 Must-Follow Female Entrepreneur for 2017'. 12 years in business & education, over 10,000 students in 138 countries and multiple awards – Sarah is a consultant and Trainer in e-Learning and workforce training and development.
Youtube: https://www.sarahcordiner.com/youtube
LinkedIn: https://www.linkedin.com/in/sarahcordiner
Twitter: https://twitter.com/CordinerSarah
Entrepreneur to EDUpreneur Facebook Group: https://www.facebook.com/groups/entrepreneur2edupreneur/
Facebook: https://www.facebook.com/cordinersarah
Subscribe to receive up to date information, training and news about edupreneurship, education, training, course creation and successful education business development from Sarah Cordiner
Let's connect! Click the links below to connect with me on social media:

Share this article with others:
Let me help you create your own profitable online courses
There are 4 Ways To Create Your Online Courses With Sarah
EDUPRENEUR ACADEMY 
Join the Edupreneur Academy and become a master course creator yourself!  My academy includes my most popular online course "How To Create Profitable Online Courses".  The Edupreneur Academy contains well over 30+ online courses, detailed video tutorials, templates and books (all designed and delivered by me), that will ensure you hone the skills and knowledge to create and sell your own online courses and build a successful education-based business without ever needing to hire help again! JOIN THE 30 DAY FREE TRIAL
ONE DAY SET-UP SERVICE or DONE FOR YOU SERVICES 
Let me do it all for you in my 'done for you' or 'One Day Set Up' service.  I will build your online school, set up your automatic course email sequences, design your course plan outline AND you will spend an entire day with me personally, one-on-one planning your profitable edu-business model and filming your online course.  GET A QUOTE.
THE COURSE CREATION GROUP COACHING PROGRAM
This 30 day program combines online tutorial videos, live weekly group coaching via Zoom, a one on one coaching call and a secret Facebook group.  Design, create and launch your online course in just 30 days with Sarah's personal coaching and support. More info HERE.
THE COURSE CREATION BOOTCAMP
Attend The Course Creation Bootcamp and spend 3-7 days with a small group and me personally on a face-to-face 'get it done' immersion camp.  You will walk away from Bootcamp with your entire edu-business modelled out, your online course planned and filmed; your entire online school built and live, your course auto-email sequences active, a master class in becoming a go-to authority in your industry, including how to turn your course into a published book - AND 100% of my students have made SALES of their online courses before they leave Bootcamp. Find out more about BOOTCAMP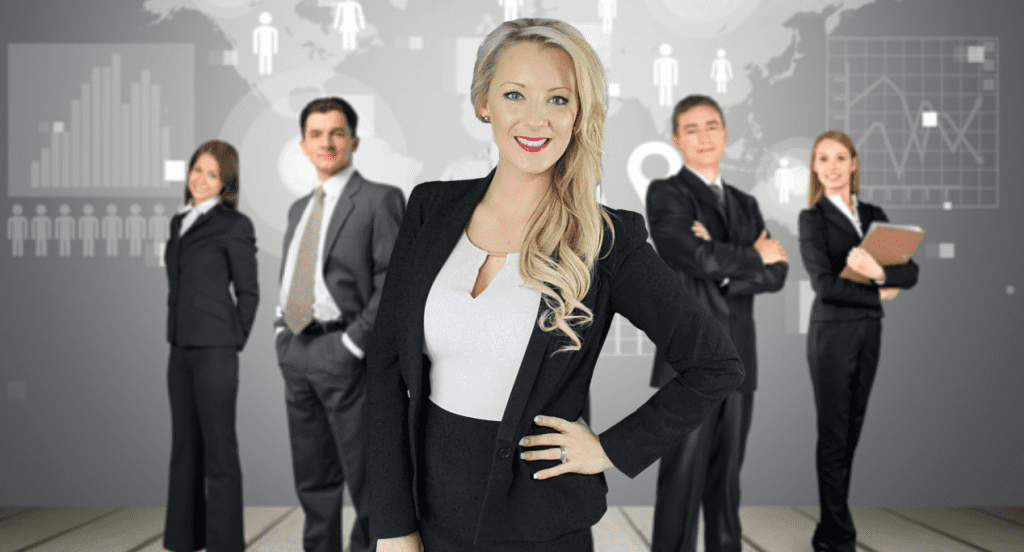 Become a master course creator. Get everything you need to know, guided tutorials and templates in the Edupreneur Academy.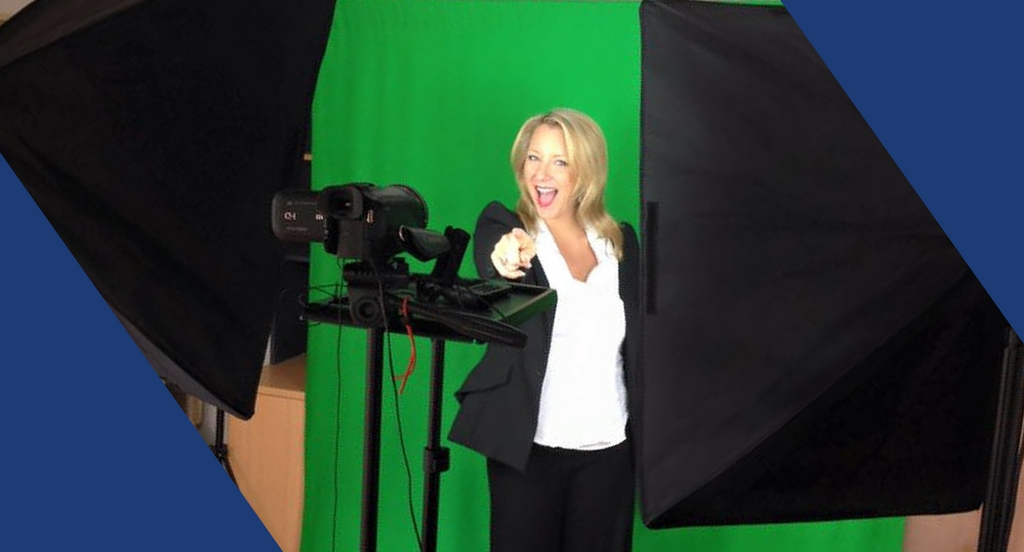 Hire Sarah Cordiner to do your online course creation and online school set up for you.  Join me face to face, via video call or just hand all the work over!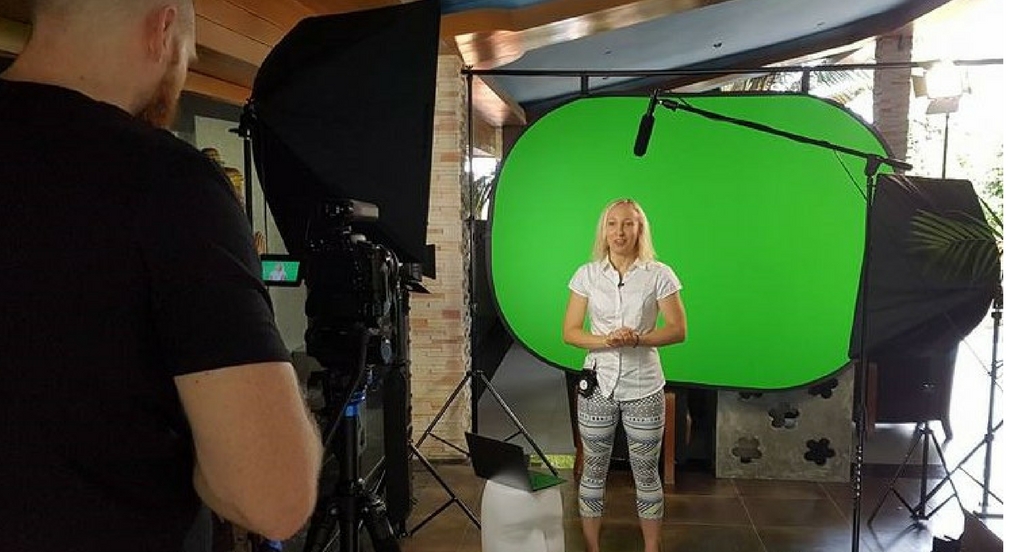 Film your whole online course & build your online school on 'The Course Creation Bootcamp'
Not Sure Which Option Is Best For You?
Send me an email or book a quick chat call with me to tell me a bit more about your business and where you are at so far, and we can make a plan on the best path for you personally.
JOIN THE EDUPRENEUR ACADEMY
Learn how to create your own online school and profitable education-based business in the 'Edupreneur Academy'
In the Edupreneur Academy, you will join thousands of other online course creators.
You will get access to over 30 of my online course which will give you every step, demonstration and instruction videos you need to create your online courses, build your own, profitable online school, become a leader in your industry and create a successful education based business by sharing your expertise with the world.
You can get a 30 day FREE TRIAL today.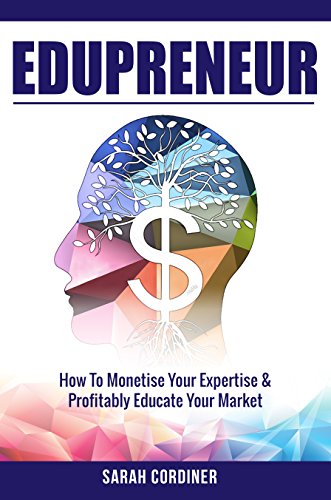 Have you read the 'Edupreneur' book yet?
In this book (available on Amazon in print and on Kindle), you will learn how to monetise your expertise and create a successful education based business.
OR you can get it for FREE along with 3 of my other published books when you join the Edupreneur Academy.  
Get the first 30 days FREE if you join now (cancel ANY time).
Attend the next 'Course Creation Bootcamp' with Sarah Cordiner
Create your online course, film it, build your school and launch in 2 or 5 days