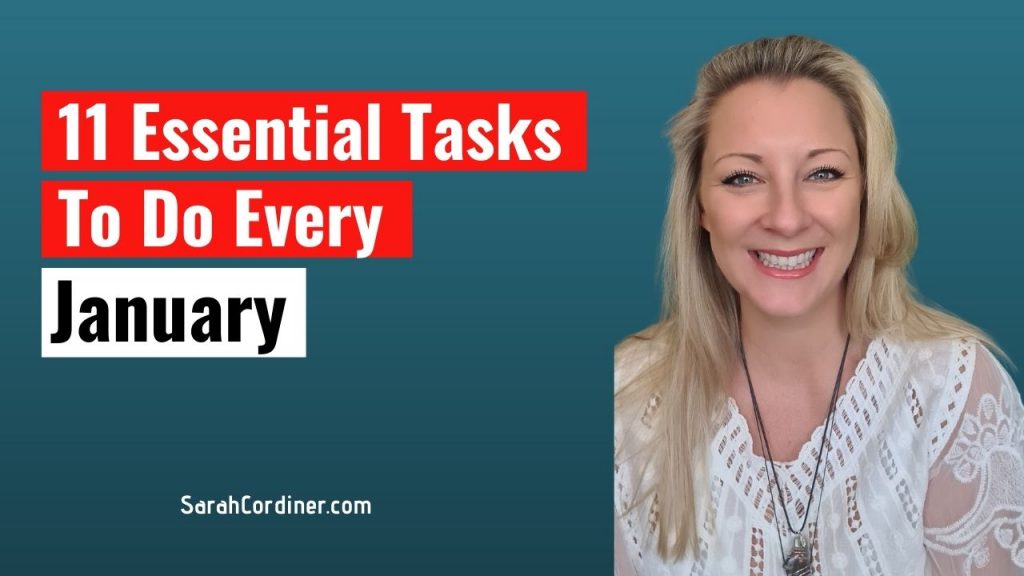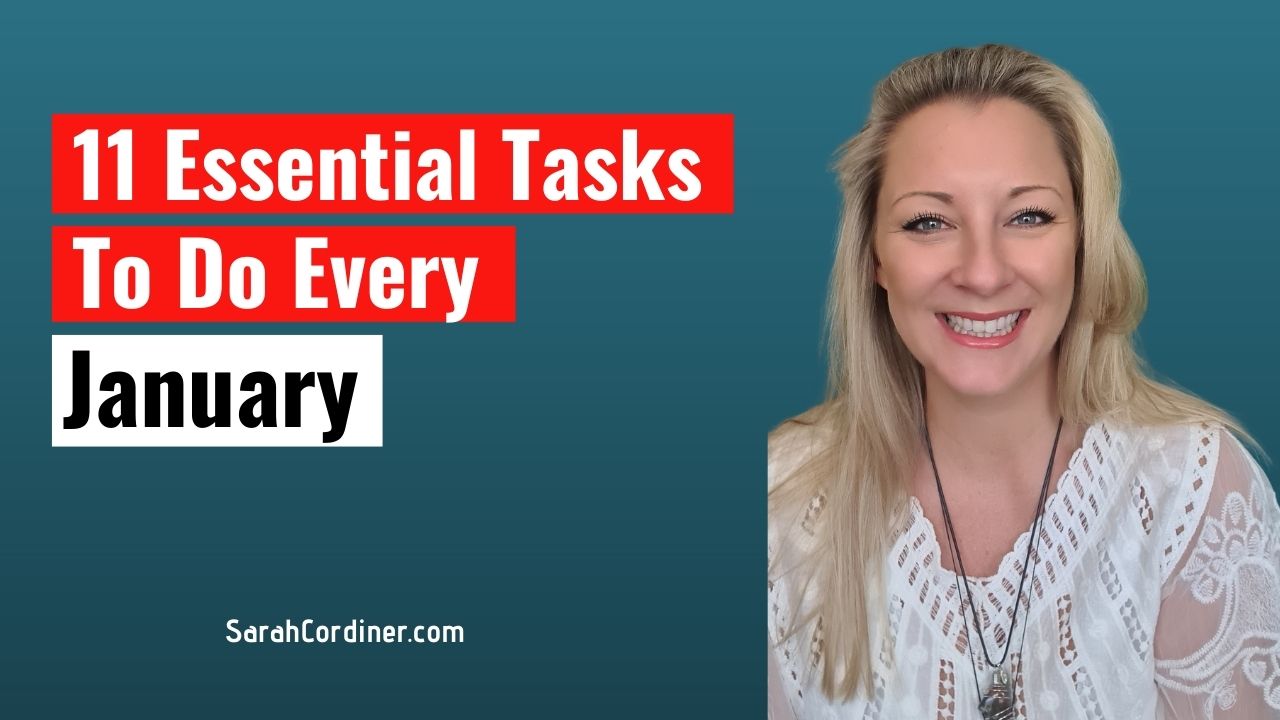 11 Essential Marketing & Admin Things To Do in January To Exponentially Grow Your Business
11 Essential Marketing & Admin Things To Do in January To Exponentially Grow Your Business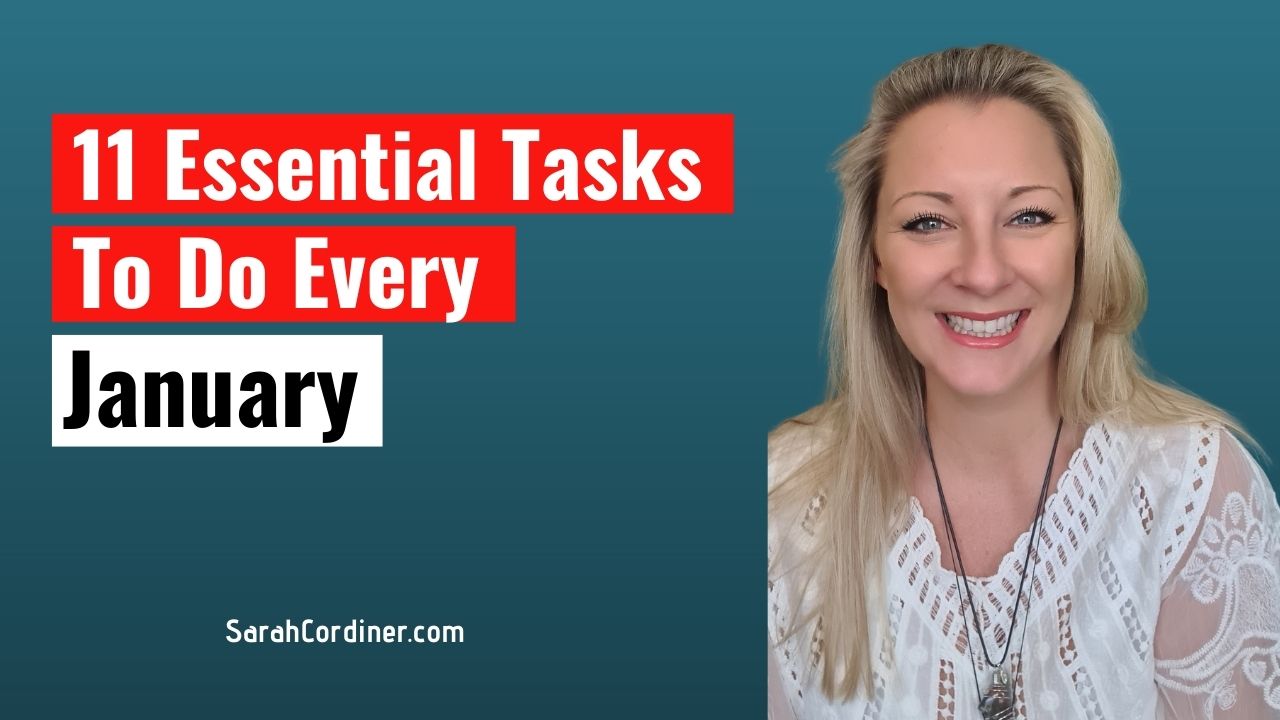 In my 14+ years of running an education business, January-March has consistently been the busiest period for me.
It is a time when people are thinking about and re-evaluating their lives, businesses, health, relationships, income, jobs, education and more – and thus, is the PERFECT time for any course creator, expert, coach or consultant to ramp up their marketing and business activity if you want to be the one to help – and to profit from this insanely busy time of mass self-improvement.
Here are 10 top activities that you should consider implementing in January to help you start your year off with a bang….
Note* A number of these tips have been extracted from my online course "How To Market, Promote & Sell Your Digital Product To 7 Figures" which is included in my Edupreneur Academy for just $47.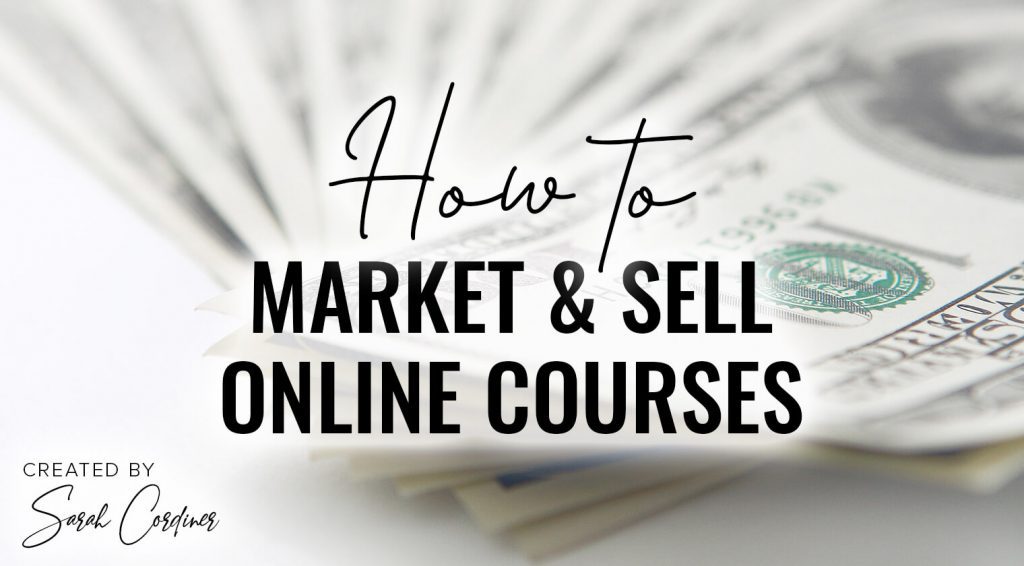 1. Review Your Numbers and Organise Your Income
I know, I know BORRRIIIING!
Entrepreneurs – especially course creators – often prefer the 'creating' and teaching over the finance and numbers – but it is CRUCIAL if you want to make any money – which is why you're in business, right?
Answer these questions (and if you can't – get help NOW before you do ANYTHING else):
What was your revenue

goal

for the year just gone? (what you hoped you would bring in?)

What did you actually turnover in revenue? (this is the total amount of money that passed through your business)

How much of that revenue went on expenses?

How much of that revenue went on YOUR wages?

How much of that revenue was leftover as profit?
Now plan for the coming year:
What is your revenue goal for the coming 12months?
Inspired by the guidance of the advice in the book "Profit First" by Mike Michalowicz (which i HIGHLY recommend), do the following:
a) Set-up separate bank accounts where you will distribute your business income every 10th and 25th of each month
b) Determine what percentages you will distribute to each one based on your unique circumstances (every business will have different percentages and the goal is to reduce the expenses one and increase the others over time).
However, if you'd like some ideas, here is how I do mine at the moment:
Transaction account(s) "Revenue and Operating Expenses": 50%

Savings account "Taxes": 40%

Savings account "Owners Wages": 5%

Savings account "Owners Dividends/Profits": 5%
My goal is to reduce my operating expenses down to 40% in the next 12 months, and increase the others.
If your 'operating expenses' account doesn't have enough left in it to pay your bills etc, then you need to reduce your expenses – NOT take from your wages, taxes or profits.
If you hit your revenue goal, now what will you have in each account at the end of the next 12 months?
By doing this twice a month, you'll get a good handle on all of your expenses, reduce what's not necessary, pay yourself a wage AND have profit left by the end of next year.
You're welcome.
(Totally read 'Profit First' though, that's where I got this from!)
2. Create Your ONE Miracle Goal For This Year
What is the ONE goal that you will focus on this year above all else?
What is that one, single target that you will laser-focus ALL of your energy into?
The more concentrated your attention is on something, the more powerful the energy, flow, movement and momentum will forge behind it.
Pick ONE thing, write it in ONE sentence and make ONE mantra that you will say with passion to yourself every single day.
You'll be amazed what kind of results a hyper-focussed approach like this will harvest in your business.
There are no rules.
You can create whatever goal you like.
You are the ONLY person who gets to live your life.
Mine is simply:
"To serve xxx delighted members in my Edupreneur Academy every single month"
Everything I do.  
EVERYTHING.
Leads to that goal.
3. Create or Update Your Google Business Listing
Google is one of the biggest search engines in the world. 
It will work FOR you if you let it.
Your 'Google My Business' listing is free to list on Google and will allow people to find your products, services, opening times, links and more.
If you are not on there, Google will show people your competitors listings instead.
Here is a video on how to set it up or update it:
4. Send an Email To Your List With a 'Year Round-Up'
Content is not a one-hit-wonder.  
It should keep on working for you forever.
Select your top 10 blog posts, social media posts, podcast episodes, webinars etc and send them out to your list in case they missed the best things that you produced in the year just gone.
Don't forget to add a link to your most popular course, service or offer of the year too.
5. Publish Your Major Events for This Year
Sit down and write down ONE major event, course, challenge, promotion or 'thing' that you are going to run for each month of the next 12 months.
Announce them to the world and start getting leads NOW.
Here are some ways you can do this:
Create an event on your Facebook business page for each one

Publish the events on your 'Events' tab on your website

Add them to a public events directory such as 'Eventbrite'
6. Become an Affiliate
If you are frequently recommending things, products, courses, people etc – then why not start making money from those recommendations?  
That's what affiliate programs are for!
I make thousands of dollars a month for simply recommending things, people and products that I love and use myself.
This starts covering your expenses after a while – for doing practically NOTHING!!
Some ideas:
7. Update Your Website and Sales Pages
You'll be amazed how much changes in a year.
Go through your entire website to check and consider updating things like:
Copy / writing / language

Pricing

Links

Any statistics, numbers, references

Terms of Use, Refund Policies

Your 'about you' section

Contact information

Branding – are all fonts, themes and colours the same?
8. Create a 12 Month Content Plan
Content is King.
I got my first million dollars and 32,000 students without spending a single cent on paid advertising.
I did it all with purely organic marketing – content.
Livestreams, blogs, social media content, podcasting, guest writing etc.
Follow my instructions in my digital product marketing course to find the exact content that your target market are desperately seeking for answers to, and plan out what days you will answer each question and how.
I strongly recommend making your answers by livestream, then repurposing that video into multiple pieces of content that will see you through the year. 
In my "30Days30Tips Challenge" I take you through a guided 30 days of going live with your audiences biggest questions to massively increase your credibility, fans and following in your marketplace (and it's free in your dashboard if you are a member of my Edupreneur Academy)
9. Create Video Instructions for Repeating Tasks & Outsource Them
When you spend less time mucking about with mundane admin and create amazing content to sell instead – you'll make heaps more money and love your business more.
If there is ANYTHING that you do more than ONCE in your business, that isn't creating your content, you really should consider outsourcing it or employing staff.
It's the only way to make yourself free to earn money.
Keep a diary of everything you do for a week.

Film or write the instructions for exactly how you do it.

Hire a virtual assistant or contractor to do it for you from this moment on.
It will change your life!!
If you want to get access to ALL of my internal instructions for my virtual assistant and staff, including all step by step processes and videos, you will LOVE my upcoming course on "Automating and Outsourcing To Grow Your Business and Change Your Life" which comes out in 2021.
There will be a standard version that will be 'free' as part of the Edupreneur Academy membership, and an advanced version with editable instructions in the VIP Membership.
10. Completely clear your email inbox and unsubscribe from the junk
A clean desk is a clear mind.
A clear inbox is a productive entrepreneur.
So first, clean your desk.
In fact, clean your entire office space. 
Throw away EVERYTHING that isn't critically necessary for your business to run, or, as Marie Kondo would say "doesn't bring you absolute joy".
Then, go to your email inbox and archive EVERYTHING.
If the email is related to a task that needs doing, create a Trello board called 'To-Do List', put the task in there and clear the email from your inbox.
If the email needs replying to, reply and archive it.
Then, unsubscribe from the junk (not me of course! haha).  
I like to use 'unroll.me' to mass unsubscribe from lists and subscriptions.
11. Make a Special Offer
I don't encourage discounting things that you have already sold for full price.
All this will do is upset people who paid full price, get you some refund requests and make it look like your product has passed its sell-by-date.
Instead, consider something like this:
Package it up with something different so that it becomes a 'package' offer.

Add a lifetime access offer

Add a coaching session to it

Do a special 5-day, 21-day or 30-day challenge (EXTRA good in January)

Do a pre-sell of something that is going to be released this year (early bird discount)

Do a limited places 'lifetime lock in price' for a membership subscription

Give people one last chance to buy stuff at 'last years' prices before you put them up in xx days for the new year 
So there you go, 10 simple things that you can do right NOW to start the next 12month off with a fabulous kick-start!
I really hope that you found this helpful – and if you did, it would mean so much to me if you would share this article on your social media.
Meanwhile, if you really are committed to growing in the next 12months, do consider becoming a member of my Edupreneur Academy where you can access over 40+ of my online courses for just $47 per month!
Best wishes for your success,
Sarah x