What character are you playing in your life script? Answer the 3 simple questions in this blog to find out….
Whether you believe me or not, you're playing out your life like a character in a play, a movie or a story book, right now.
You've been playing it out your whole life, and will continue to play it out for the rest of your days to come.
Watch my video on life-scripts
Just like the author of a book, a writer of a play or the Director of a movie, you have as much power over the experiences in your life and the outcome of the final chapter, as authors, writers and Directors have – and in this blog, I am going to show you how….
I write about a theory called 'The Efficacy Effect', which is my model on creating desired results. Understanding your current life-script (or that of your learners, clients, mentees), first requires you to determine what life script you're living.
Your life-script is the birth of efficacy; it tells you whether you are the villain, the victim, the hero or the handsome.
It tells you whether you may or may not succeed, be happy, be loved, wanted, rich or poor. And like brainwashed zombies, we subconsciously follow the script and Director's orders, even if we hate our character and think the whole thing stinks. Why? Let me explain….
Have you ever felt like there is something missing in your life, there is some part of the puzzle missing? You know there's something different, something more, some other calling for you?
Your answer to this could be your life script.
In the 1900's, a psychologist Eric Berne came up with the concept of life scripts which can explain why we find ourselves meandering down an unremarkable pathway, stuck at brick walls, or constantly fighting never ending battles; or indeed experiencing success, contentment and happiness – it's all because of the script we're following, and more importantly, by whom it was written.
According the theory of life-scripts, by the time we are 10 years old, we have already decided exactly what kind of life we 'should' have. We will have a very clearly defined set of beliefs about whether we'll have a job, have no job, get married, fight the world, save the world, all because of the kind of things we heard and experienced in our early childhood.
The script you have, will determine the life you experience. Even if the experience in your script is not the one you want.
Life-scripts are dangerous to us for two major reasons:
1. They are almost entirely subconscious to us.
You have no idea you are living your life like a compliant actor in a play, instead of an autonomous human being, with free will and living a life that you've chosen to live, with outcomes that YOU want for yourself.
2. Your life script was not written by you.
Your life script was written by your primary care givers that were in your life up until you were 10 years old.
They were written by the way your care givers spoke to you, encouraged you, put you down, compared you to others, told you what you can or can't have, what kind of identity you should apply to yourself and where you fit in the world.
Watch my video on life-scripts
As a very simple example, if you were patted on the back for trying at something, you will be much more open to taking on challenges without fear in your adulthood. Whereas if you were pressured into being the best and winning, challenges are full of risk, fear and a 'must win' notion in your adulthood. If you were told 'you're a good boy' and 'so kind to others', you see yourself in adulthood as a likeable and friendly person. If you were told you were 'naughty' and 'mean', you probably experience many altercations and difficulty getting along with others in your adulthood.
This phenomena occurs because we become what we believe. Which results in us experiencing a life of positivity or negativity, depending on the character we have been assigned in our life script.
If you were born into a stereotypical middle class family, with a married mother and father, in a two-up-two-down house in suburbia, a car in the drive, mum and dad had professional 9-5 jobs having been to university; then according to the theory of life-scripts you will have a very clear set of intrinsically embedded and subconscious beliefs that in order for you to have a 'proper' life, you SHOULD go to school, go to university, get a professional 9-5 job, get married, buy a house in suburbia and have children of your own. If your life deviated from this belief in any way, you will find yourself in a state of flux.
Playing out a life script that is not in alignment with what you really desire, is where your unexplained sense of dissatisfaction, frustration and discontentment comes from.
To further highlight my example above, here are some of the things that could have been said to our middle class character to create that particular life script:
You must do well at school and get a job, the bills don't pay themselves
When you get married, you'll have a house of your own like this one day
If you don't do well at school and get a good job, nobody will want to marry you
Do you want to end up as a garbage collector?
Get your head out of the clouds, fame and fortune is not for people like us
Get a proper job and work hard for a living, it's the only way you'll afford a house of your own one day
3 questions to find out whether you are living the life script that YOU want, or one that was written for you by others:
The more you can write down in both positive and negatives will help you paint a better picture of the life script that's been written for you.
1. What were the norms and values of the life you had as a child? What was normal and not normal? What were your surroundings and how did your parents talk about it? Who were your family unit and who were 'other people'?

2. What phrases, statements, comments and affirmations do you recall your primary care givers saying to you often? Write down all the positive and negative statements, comparisons to others and expectations they had of you. How did they encourage you and motivate you, and how did they put you down?

3. Once you start getting an idea of what expectations were placed upon you and what kind of character you have been indoctrinated into playing in your life; ask yourself if that is the life script you actually want, or is it what they wanted for you?
If your answer to question 3 is 'yes', then you are living a life script that is in alignment with your inner desires and you are very likely to achieve contentment and happiness.
If your answer is no, you need to keep reading….
How to change your life script:
1. Recognise that the script is not your thoughts, feelings, opinions and expectations – they are those that were imposed upon you by others.
2. Then realise the best thing about this concept, is that like in any play, movie, book or story, you can delete the scenes you don't like, edit the script and step into your preferred character.
3. Re-write an overview of each chapter of your life script in 5 or 10 year blocks for the rest of your life in a way that you would LIKE the script to be played out; so that you can create for yourself the outcomes that you desire.
Creating the outcomes that you desire is The Efficacy Effect – the force behind the greatest experiences of positive life change.
I'd LOVE to hear your stories, feedback and experience of life scripts…. please share your comments below!
Subscribe to receive up to date information, training and news about edupreneurship, education, training, course creation and successful education business development from Sarah Cordiner
Let's connect! Click the links below to connect with me on social media:

Share this article with others:
Let me help you create your own profitable online courses
There are 4 Ways To Create Your Online Courses With Sarah
EDUPRENEUR ACADEMY 
Join the Edupreneur Academy and become a master course creator yourself!  My academy includes my most popular online course "How To Create Profitable Online Courses".  The Edupreneur Academy contains well over 30+ online courses, detailed video tutorials, templates and books (all designed and delivered by me), that will ensure you hone the skills and knowledge to create and sell your own online courses and build a successful education-based business without ever needing to hire help again! JOIN THE 30 DAY FREE TRIAL
ONE DAY SET-UP SERVICE or DONE FOR YOU SERVICES 
Let me do it all for you in my 'done for you' or 'One Day Set Up' service.  I will build your online school, set up your automatic course email sequences, design your course plan outline AND you will spend an entire day with me personally, one-on-one planning your profitable edu-business model and filming your online course.  GET A QUOTE.
THE COURSE CREATION GROUP COACHING PROGRAM
This 30 day program combines online tutorial videos, live weekly group coaching via Zoom, a one on one coaching call and a secret Facebook group.  Design, create and launch your online course in just 30 days with Sarah's personal coaching and support. More info HERE.
THE COURSE CREATION BOOTCAMP
Attend The Course Creation Bootcamp and spend 3-7 days with a small group and me personally on a face-to-face 'get it done' immersion camp.  You will walk away from Bootcamp with your entire edu-business modelled out, your online course planned and filmed; your entire online school built and live, your course auto-email sequences active, a master class in becoming a go-to authority in your industry, including how to turn your course into a published book - AND 100% of my students have made SALES of their online courses before they leave Bootcamp. Find out more about BOOTCAMP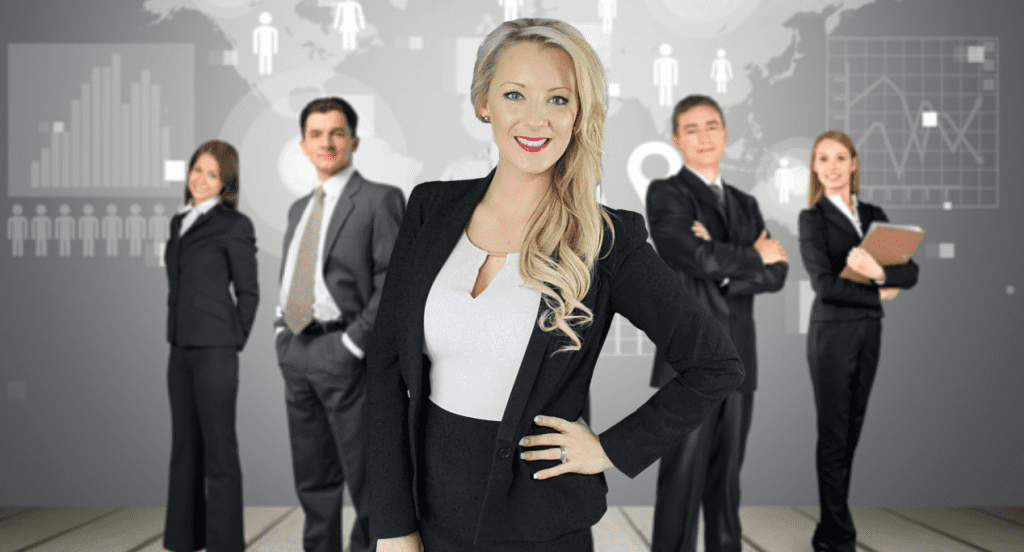 Become a master course creator. Get everything you need to know, guided tutorials and templates in the Edupreneur Academy.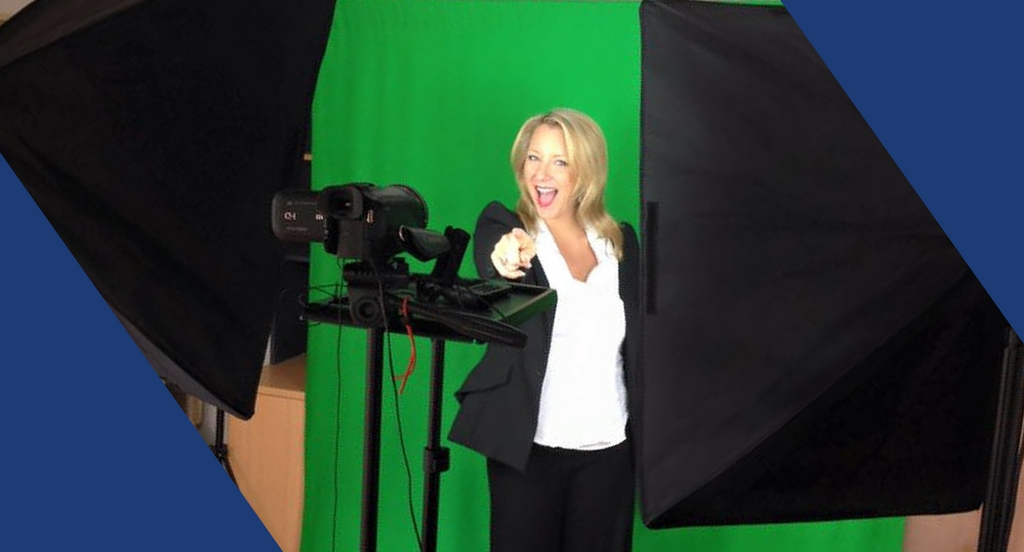 Hire Sarah Cordiner to do your online course creation and online school set up for you.  Join me face to face, via video call or just hand all the work over!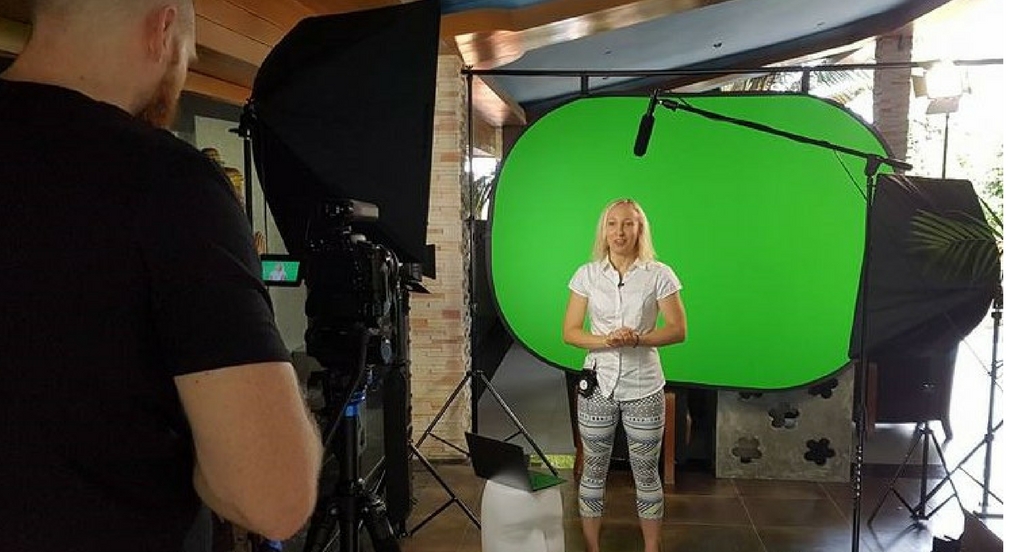 Film your whole online course & build your online school on 'The Course Creation Bootcamp'
Not Sure Which Option Is Best For You?
Send me an email or book a quick chat call with me to tell me a bit more about your business and where you are at so far, and we can make a plan on the best path for you personally.
JOIN THE EDUPRENEUR ACADEMY
Learn how to create your own online school and profitable education-based business in the 'Edupreneur Academy'
In the Edupreneur Academy, you will join thousands of other online course creators.
You will get access to over 30 of my online course which will give you every step, demonstration and instruction videos you need to create your online courses, build your own, profitable online school, become a leader in your industry and create a successful education based business by sharing your expertise with the world.
You can get a 30 day FREE TRIAL today.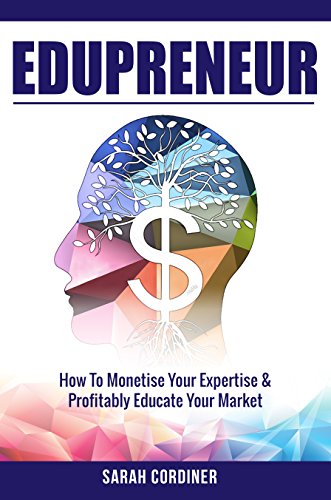 Have you read the 'Edupreneur' book yet?
In this book (available on Amazon in print and on Kindle), you will learn how to monetise your expertise and create a successful education based business.
OR you can get it for FREE along with 3 of my other published books when you join the Edupreneur Academy.  
Get the first 30 days FREE if you join now (cancel ANY time).
Attend the next 'Course Creation Bootcamp' with Sarah Cordiner
Create your online course, film it, build your school and launch in 2 or 5 days