Do you want more leads, followers and PAYING students?!
Follow the steps in this online course to start making more sales from your online course and digital offerings.
So, you've created a course with your love, blood, sweat and tears... now what do you do?!
You're an expert in YOUR thing, but what if you're NOT an expert in marketing?!
HOW do you actually get 'out there' and sell it?!
In this self-study online course (with secret Facebook Group access), I walk you step by step through every strategy I have personally used to get over 75,000 student enrolments and millions of dollars in sales - WITHOUT paying for ads!
Start earning the income you've been dreaming of!

HOW TO MARKET, PROMOTE & SELL YOUR ONLINE COURSE
A self-study online program, with secret Facebook group access, to help you increase your global reach, industry reputation, leads, list-size and sales.

| What's Included | Included |
| --- | --- |
| Instant access to the online learning portal including over 50 tutorial videos + downloads, templates, marketing blueprint and MORE (No drip-released content!) | |
| Module 1: The Marketing Blueprint | |
| Module 2: Growth Hacking a Hungry Audience | |
| Module 3: Growth Hack Your Sales Page | |
| Module 4: Organic Marketing Success Secrets - Put Your Leads and sales on Auto-Pilot! | |
| Access to the secret Facebook group | |
| An e-Copy of my best-selling book "Online Course Marketing Blueprint: 7 Figure Success Strategies for Online Courses" | |
Module 1: The Marketing Blueprint

The 3 Step Funnel You MUST Build BEFORE You Start Running Paid Ads

The ONE Thing You Need For a 7-Figure Business

Sarah Cordiner's Online Course & Digital Product Marketing Blueprint

How To Reach The Most Amount of People AND Make The Most Amount of Money

How To Multiply Your Product Offerings, Students & Income - WITHOUT Doing ANY Extra Work

Review Your Assets & Prepare For Meeting Your Income Goals

DOWNLOAD: Create Your Money-Making Road Map

Get Organised For Big Results - Your calendar of events, launches, courses and programs for the next 12 months

Quality Sells: Could Your Course Be Better?

Use This Technique To Ensure Your Content Is The Best in The Market

If You Want To Be A Best-Selling Course, You MUST Do This!
Module 2: Growth Hacking a Hungry Audience

Should You Target Everyone To Get The Most Sales? or Specialise in a Highly Targeted Niche?

Use This Tool To Find Out Everything About Your Current Customers - So That You Can Find More People Like Them

How To Make Sure That Your Course is What Your Market are Desperate To Buy and Converts Like Crazy

How To Sell More Courses by Creating Content That is in Extremely High Demand

The Little Known Facebook Tool That Tells You EVERYTHING About Your Target Customer

How To Get Data About Your Competitors ACTUAL Website Visitors To Define & Reach Your Target Market

The FREE Chrome Extension That Can Help You Transform Your Sales and Search Results Potential

Another Handy Chrome Extension That Gives You Must-Know Data for Increasing Your Sales & Search Results

Check Your Sales Page Keywords for SEO Ranking

The Tool To Find Out What's Working For Your Competitors - And What Keywords To Spend Your Ads Money On

Use This Tool To Determine Whether Your Course Has The Potential To Sell Like Crazy - or Not

Do This To Get Google To Recommend Your Business
Module 3: Growth Hack Your Sales Page

How To Dramatically Increase The Value of Your Offer & Compell Your Prospects To Eagerly Buy

How To Create Stunning Visuals of Your Offer To Massively Increase Your Conversions

Word Your Title Like This To Get More Sales

Developing Compelling Learning Outcomes That Convert

DOWNLOAD: The Learning Outcomes Language - 11 Page Cheat Sheet

How To Easily Build a Beautiful Landing Page - In Thinkific or WordPress

Write Sales Copy That Doesn't Suck

A Simple Way To Get More Sales & Collect Leads

How To Get Others To Sell It For You
Module 4: Organic Marketing Success Secrets - Put Your Sales on Auto-Pilot

Back to Sarah's Digital Product Marketing Blueprint - how i got 32k students without paid ads - AND all on complete AUTO-PILOT

Step 1 To Generating Massive reach, Growing Your fans, Followers and Customer Base

Step 2 - YouTube Hacks For Getting More Views, Leads and Sales

Step 3 - Increase YouTube Subscribers with This Link Hack

Step 4 - How To Turn Your Videos Into Multiple Organic Content Pieces - The Fastest Way To Start Re-purposing

Step 5- I get HUNDREDS OF THOUSANDS of Website Visitors - Using This Simple Organic Method

Step 6 - How To Get your Message into Your Prospects' Inbox

Step 7 - Publish Your Repurposed Content Here For More Exposure To Leads

Step 8 - Repeat on This Publishing Platform for Further Exposure

Step 9 - How To Publish a Book on Amazon & My Cheeky Hack To Steal Customers from Amazon

Step 10 - How To Launch Your Own Podcast - The Easy Way (Overview)

Step 11 - Share Your Content Here For Educational Virality Potential

Step 12 - The Visual Strategy For Increasing Exposure, Leads and Sales

How to increase your course sales from inside your online school - on autopilot
About Sarah Cordiner, Your Course Success Coach
Hi there, I'm Sarah.
I am a Postgraduate qualified education professional with over 13 years of experience as a qualified teacher, trainer, curriculum developer and education leader.
I currently have over 75,000 students from 168 countries in my online courses; I have been referenced in Forbes, listed in Huffington Posts 'Top 50 Entrepreneurs', had my blog ranked #1 in e-learning feeds, published 12 books (with 5 x international number 1 best-sellers, had my courses rank in the 'Best-Selling Featured' section on Udemy (out of over 30,000 courses) and more...
Not only did I start from absolutely ZERO before I had these results (0 followers, 0 subscribers, 0 accolades, 0 content, 0 money, 0 EVERYTHING; I also managed to get this far without spending ANYTHING on paid ads.
In this course, I am going to show you EXACTLY what strategies I implemented AND how to implement them.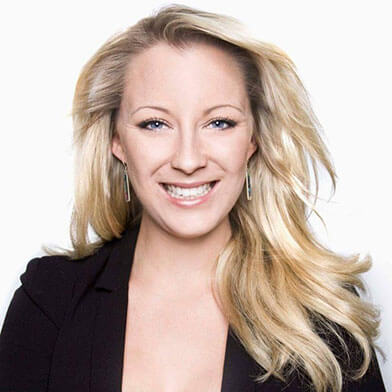 It's All About The Systems
There is no magic secret to succeeding online.
It simply comes down to knowing WHAT strategies to use, and implementing them consistently over time.
In this highly practical online program, I walk you through exactly what strategies to implement AND how to implement them.
Every lesson in this course is a new method to implement.
I share my screen to show you how to execute the implementation and provide you with downloads, templates and systems that I have used myself to make millions of dollars in sales of my own online courses, programs and digital services - despite once starting completely from scratch myself.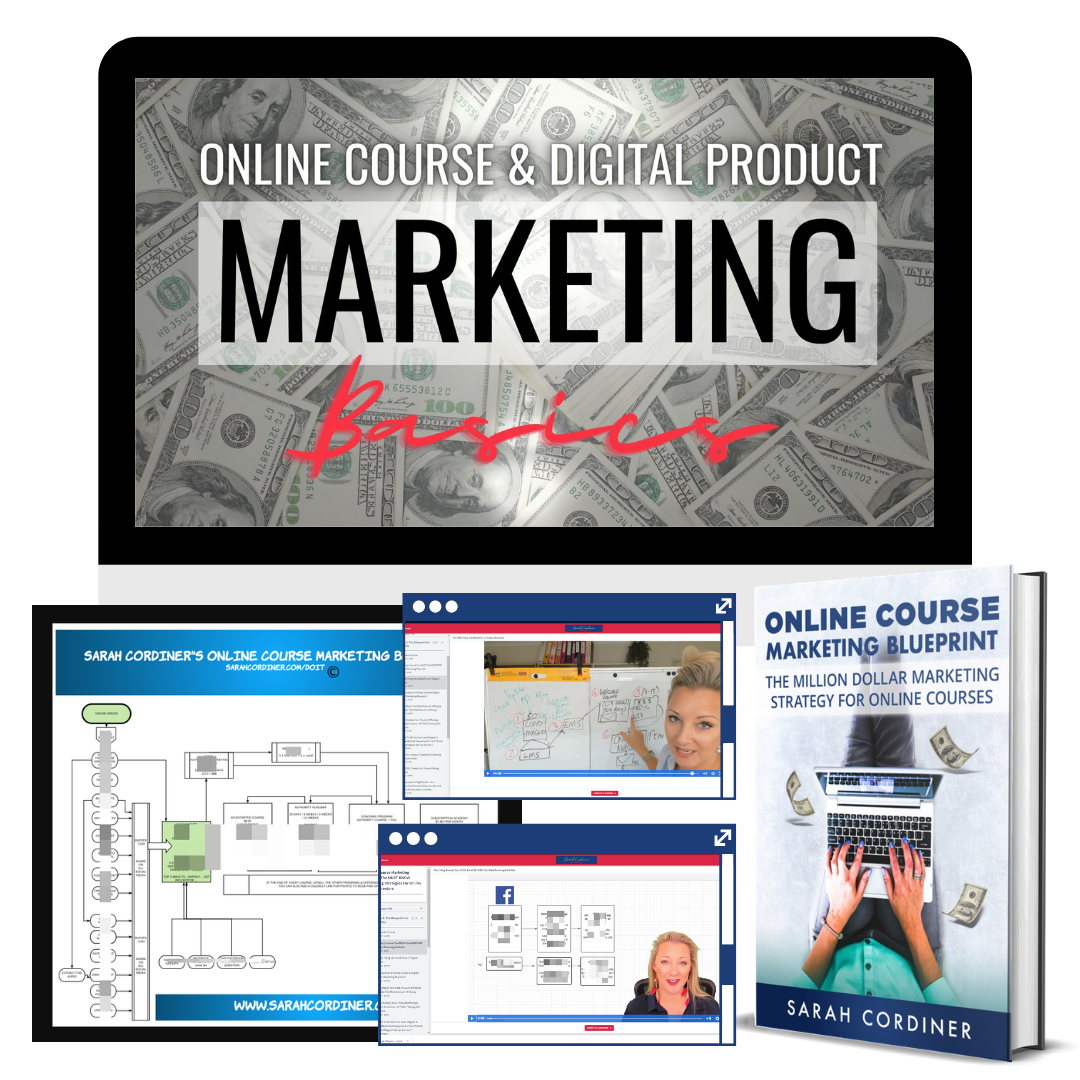 You DON'T have to be 'techie' and 'extroverted' to change people's lives - AND make a solid income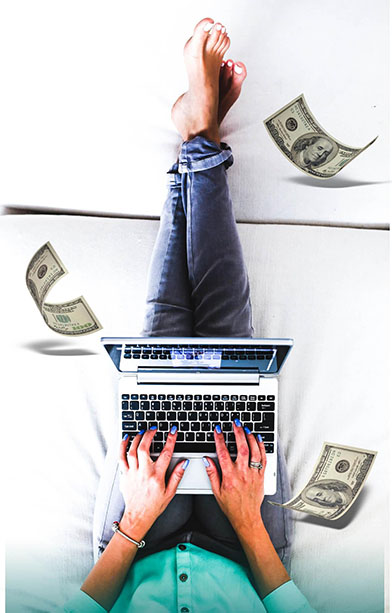 There is a simple system that I have implemented in my business against each product and service that I offer to have my leads and sales rolling in passively.
You will get access to my 'Course Marketing Blueprint' that shows you the exact steps to take to increase your exposure, leads and sales
WITHOUT being 'techie'
WITHOUT paying for ads
WITHOUT having to be a big, loud, shouty, 'salesy' extrovert!
It's not for everyone.....
This course does NOT cover training on setting up or executing paid advertising.  There is no training in this course on how to run Facebook ads, or anything other paid ads.  Terms and Conditions apply.
A LIFE-CHANGING SKILL SET FOR JUST $197!
(USD)
Online Course Marketing Basics