LET ME CREATE YOUR ONLINE COURSE PLAN WITH YOU & BUILD YOUR ONLINE SCHOOL FOR YOU!!
ABOUT THE 1 DAY EDUPRENEUR SET-UP WITH SARAH CORDINER
If you're tired of having your online course creation at the bottom of your to-do list and just want to GET IT DONE, then this service is for you.
In just ONE DAY, I will create your online course plan outline with you AND THEN, build your entire online school, AND connect your payment gateways, email automation sequences and get you ready to pre-sell your course.
This service can be done remotely via a live video call with me from ANYWHERE in the world.
Get your online course business set up and running - in 1 day!
This one day set up service, will ensure that you walk away with all of the basics in place to get your online courses out to the world.
Selecting this 'get it done' service will ensure that you have a one-on-one 'all attention on you' set up with me personally to get your entire online learning platform up and running, your course plan completed AND your course videos filmed!!  


There are two options for this service >> You can either:
OPTION 1: IN-PERSON: **temporarily unavailable due to covid-19**
Come to my home in Broome, Western Australia to do it in-person, one on one with me (and film your course in my studio as a free bonus if you choose the in-person option); OR
OPTION 2: REMOTE:
We can do it remotely via correspondence and 2 hours on a live video conference together (you do your own filming).  
There are two separate prices depending on which one of these options you chose.
EXACTLY WHAT YOU GET IN THE 1 DAY COURSE CREATORS SET-UP SESSION WITH SARAH CORDINER:
After you have accepted your quote, you will immediately get sent a list of tech and software accounts that you will need for us to set up your online school business, along with instructions on how to create your accounts
You will also be emailed an electronic form to fill in so that we can access your accounts for the set up
You will also be given a link to my calendar to book your 2 hour session with me at a time that is good for us both.  It doesn't matter where in the world you are - our call will be live on Zoom together.
If you selected the in-person session, we will communicate to book the date for your full day with me in Broome, Western Australia.
Your 2 hour with Sarah will be via video call if you have selected the remote/online session;  the rest of your tech set-up service will be done remotely by us via correspondence.
If you have selected the 'in-person' option, you will get a full 6 hours in person with Sarah Cordiner at her home in Broome.
STEP 2 - Your One-On-One Session With Sarah 
Sarah will coach you on the best product/service structure, course pricing and offerings that will work for you; she will review your business model and suggest an income-generation model with your new course(s) in mind
Choose the perfect online course topic for impact and profit
Compose your course outline in a formal course plan template and keep the editable copy to use for all of your future courses
Build out your course structure and assemble your course plan with each of your course modules, lessons and activities
Determine your course pricing and set up your course payment options in your school (single price, subscription payments, payment plans or all of these)
Ensure your course delivery will be engaging with the right mix of delivery methods
Cover some basic presentation tips for when you do your filming
Open and set up your own online school so that it is live and ready for students to enrol before you leave at the end of your course prep day
Prepare your draft sales page copy and provide you with a template structure for building it out even more later.  You will be provided with a tutorial video and a template to prepare a draft of this before your day, and Sarah will check and tweak it slightly on the day based on the course we build together in the morning.
Brand your online school with your colours, logos and images
Set up and connect your payment and email marketing integrations on your online school
Set up and connect your ActiveCampaign account to your Thinkific school (depending on the plan you choose you may also require Zapier - I set that up for you too, if so)
Create a full automated email sequence in your Active Campaign that triggers when students enroll in your course to keep them engaged, completing your course and also offering your up-sells.  Don't worry, we set up your Active Campaign for you too.
STEP 3 - Launch Your Course!
After our call, you will be ready to film your course! You will have a finished course plan and know exactly what videos you need to film and what resources you are going to add to your courses.  Whilst we are waiting for you to send us your videos, we will be tweaking your course landing page and inputting all of your module and lesson titles for you based on the work we did in the session together.
When the school and tech is set up, we will give you 7 days to review the site and request any changes that you would like made.
You have a maximum of 60 days to film your videos and send them through to us if you would like us to upload them into your school for you.  If you take longer than this, you will need to upload your videos yourself as the project will be considered complete.
Launch your online course and open your course for pre-sales and student enrollments!  You will be sent a video tutorial AND my Course Marketing Blueprint to explain to you what steps to take to promote and market your course.
If you chose the in-person version: After your course plan is completed (normally done by lunch lunchtime will then spend the afternoon (or whatever time is left) in the studio to film as much of your online course as your can! This will get you familiar with the studio and also provide you with content towards your online course. Almost everyone films their entire course in this portion of the day!  **Note the filming is a free bonus only available to those who come to Broome for the in-person option.  Those who select the remote/online option will self-film.
3 months FREE access to Sarah Cordiner's 'Edupreneur Academy' - over 40 online courses valued at thousands of dollars, plus a monthly live group call to discuss anything courses, course marketing, tech, expert business strategy and more.
Whoa!!  ALL of this!  EVERYTHING done!! 

HOW DOES IT WORK?
After you accept your quote, I will send you my calendar to book your one-on-one and a 'Preparation Checklist' of information you need to send me prior to your session so that I can get things set up behind the scenes before we get together. 

As soon as you return your set-up form, we will set up your online school for you (Thinkific), as well as set up your online course email automation software (ActiveCampaign) and the email sequence that will automatically go out to your learners as they enrol and progress through your course.

All of this tech set-up being done for you will save hours and hours of your time and endless pain in having to learn it all - AND it would normally cost you THOUSANDS through a marketing person on it's own! 
BUT you are going to get your online course business model mapped out, AND an online course plan completed ready for filming (AND film your online course as a bonus for those who chose the in-person option!!) Truly, EVERYBODY walks away from my one day set up with everything done.

On the call, we spend the 2 hours going through your business model and I will give you a suggested suite of products, services and/or tiers of offerings to maximise your exposure, list growth, market impact, authority and profitability.  

Then we move onto your online course outline.  

The plan for this session is usually to create an online course of about 1-2 hours long.  Most people choose to create a course on this day that will either be their low price point 'entry' course, or their 'lead magnet' taster course that will serve the purpose of getting prospective customers into their system to upsell a bigger course to later on. 
However, many people also use this to create their 'big mumma' authority flagship course too - we will determine that on the day depending on your unique situation.

Through conversation and questioning, I write your course outline FOR YOU, with you next to me/on the screen (so you get to see 'how' I do it as well as you getting it completed without any escape!)
Your course outline will be finished by the end of the 2 hour call.

If you choose the in-person option, by lunchtime, we are ready to start filming!  If you are in-person at my studio, I get you all rigged up in front of the camera, coach you through your video recording and don't let you leave until it's done! (evil cackle).

If you chose the 'remote' option, you will now be ready to hop in front of your camera or phone to start recording your course!
If you chose the in-person option (which is no extra fee), I will have my filming studio set up and ready for you and you'll record your course there and then!

By the end of the day, you will be exhausted, excited and exhilarated and will have finally completed your online course empire setup, with your first online course all ready to go live to paying students!
ABOUT SARAH CORDINER (PGCE & BA HONs Ed)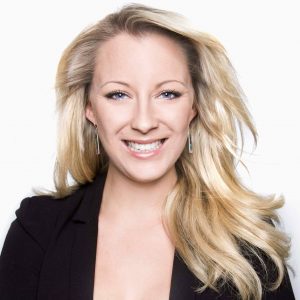 Hi there, I'm Sarah.
I am a postgraduate qualified education professional with over 14 years of experience as a qualified teacher, trainer, curriculum developer and education leader.
I am an ex-university 'Executive Director and Head of Campus' and was the most senior leader of one of the most remote university campuses in the world - a university that was ranked number 1 in Australia at the time of my leadership.
I am also the CEO of an award-winning international education and training company which has designed, developed and delivered training and education (accredited and non-accredited) to thousands of learners across the globe - including small businesses, colleges, registered training organisations, universities, schools, ASX and Fortune 500 companies and State and Federal Governments.
Over the past decade, I have helped tens of thousands of course creators and who I call 'Edupreneurs' to create and sell their own engaging online courses and build successful education-based businesses.
I have a BA (Hons) Degree in Education, a Postgraduate Degree in Education, a Diploma to Teach and Certificate in Training and Assessment.
These qualifications combined with the practical experience of teaching, training and building a highly successful education services company can assure all of my students that they are in great hands.
Sarah Cordiner was listed as "Huffington Posts' 'Top 50 Must-Follow Female Entrepreneur for 2017'
Postgraduate qualified in Education
Over 14 years running an international education & curriculum design company
Sarah is a 5 times international number 1 best-selling author in the topics of education, training, course creation and building successful education-based business
Sarah is the content creator and TV host of the 'Course Creators' TV show on 'Bizversity'
Podcast host of 'The Course Creators' Podcast
Over 20,000 students in 146 countries and multiple awards
Learn more about Sarah here: www.sarahcordiner.com
Check out Sarah's work history on LinkedIn
Join Sarah's Facebook group 'Entrepreneur to Edupreneur - Course Creators'
Sarah is a 5-times international number 1 best-selling Author in education, course creation and education-based business development
REMAINING DATES AVAILABLE:

So as you can see, this is an ultimate get it done immersion that is totally customised for you and your business alone (nobody other than you and I will be on our day together). 
Most Edupreneurs and course creators take years to get this done - I'd hedge a bet that you've probably been putting it at the bottom of your to-do list for waaaaay too long now too?! Am I right?!  Don't put it off any longer!

It is important that I let you know that I usually am booked at least 1-2months in advance, so please get in touch early if you are thinking about this so that I can let you know when my earliest available dates are currently.
Most Course Creators completely procrastinate at trying to set up all of these inital elements of their business.
The overwhelm of the amount to do, the learning curve, the TIME to sit there and tie it all together, the uncertainty of whether they are 'doing it right'.
This one day set up is super popular because it takes ALL of that stress, frustration and time consuming work away.  Once it's set up once, it's set up for LIFE.  All you'll have to do is copy and paste the process Sarah gives you for creating your future courses and you'll be building an online course empire in no time because all the hard bits will be DONE.
Don't let your competition take over, or your chance to change people's lives with your content pass you (and them) by.  Now is the time and your opportunity is here.
Sarah only takes ONE set up per month, so there can often be a waiting list.  Don't wait too long! Put your name down today and finally get your online course created and out to the world on your own fully automated online learning platform!
What Other's Did on The One day Set Up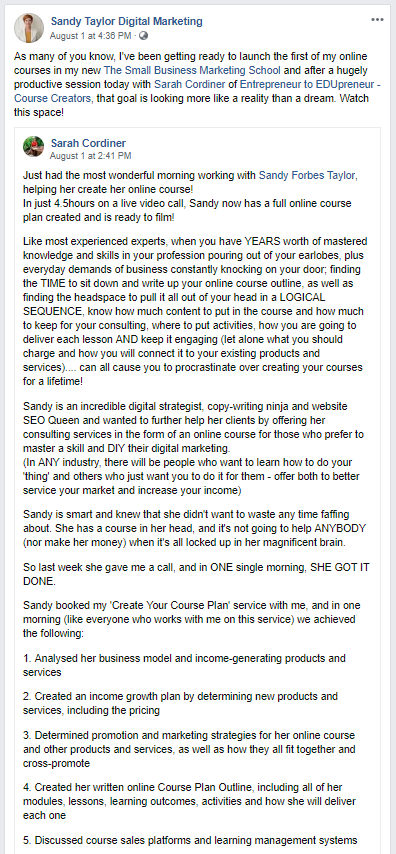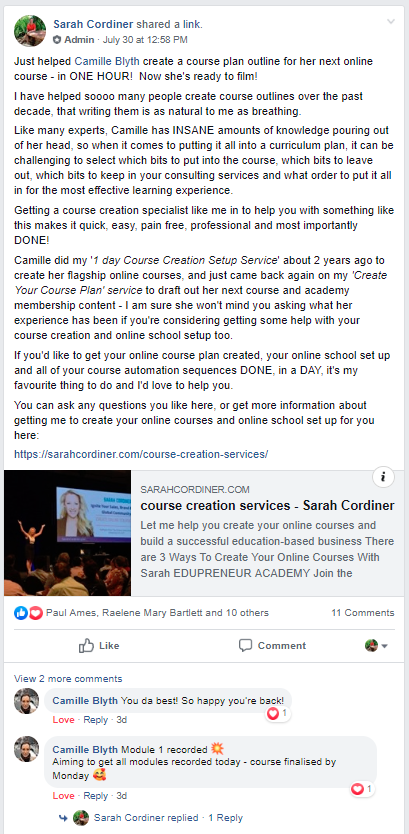 FAQS and NOTES
How long will I get in the studio if I come to Sarah's house?
You have 8 hours with Sarah as part of this service.  Having provided this service countless times, I can safely guarantee you that you'll have your course plan drafted out by lunch time and then the afternoon to play in the studio.  Almost everyone ends up with about 3-4 hours in the studio for filming
How long/big will the course be that I will make in the 1 day? / Will I film my entire course?
Sarah helps you plan a course that is anything up to 90 mins worth of training so that the hardest part of the planning and design is done for you.  How much of that you get filmed in the studio depends on how quickly you get used to presenting to camera.  Most people pick up the camera teaching skill very quickly and film their entire course in the afternoon.  However for some it's not such an easy skill to master and so they may not complete the entire course videos, but certainly walk away with the majority filmed and enough practice and new found confidence to complete the rest on their own.
What tech will I need?
We set you up on the LMS (Learning Management System) 'Thinkific' and the Email Marketing Software 'Active Campaign'.
We also require you to get the free accounts for Zapier, Disqus and Stripe.
All technology mentioned is your own and at your own cost.
What if I use something other than Thinkific or Active Campaign?
We believe in mastering one thing brilliantly and so we set people up on these platforms only.  We have selected them because we use them ourselves and we feel are the best in the market presently in terms of features, functions, user friendliness and price.
Is video editing included?
No.  Video editing can be purchased from us at an additional price, however we will only be providing you with your raw, unedited footage from the one day set up filming.
How do I get to Broome?
'Wet season' is very very hot, humid and rainy.  This is between end of November-March.  Flight prices are lowest at this time, but prepare to seek air con! There are normally only flights from Perth and Darwin at this time of year.
'Dry season' is the height of the tourist season in Broome between March-October.  Very pleasant weather, lots of sun, lots to do but the flights and accommodation prices go up big time.  There are usually direct flights from most major cities at this time of year.
Let me help you create your own profitable online courses
There are 4 Ways To Create Your Online Courses With Sarah
EDUPRENEUR ACADEMY 
Join the Edupreneur Academy and become a master course creator yourself!  My academy includes my most popular online course "How To Create Profitable Online Courses".  The Edupreneur Academy contains well over 30+ online courses, detailed video tutorials, templates and books (all designed and delivered by me), that will ensure you hone the skills and knowledge to create and sell your own online courses and build a successful education-based business without ever needing to hire help again! JOIN THE 30 DAY FREE TRIAL
ONE DAY SET-UP SERVICE or DONE FOR YOU SERVICES 
Let me do it all for you in my 'done for you' or 'One Day Set Up' service.  I will build your online school, set up your automatic course email sequences, design your course plan outline AND you will spend an entire day with me personally, one-on-one planning your profitable edu-business model and filming your online course.  GET A QUOTE.
THE COURSE CREATION GROUP COACHING PROGRAM
This 30 day program combines online tutorial videos, live weekly group coaching via Zoom, a one on one coaching call and a secret Facebook group.  Design, create and launch your online course in just 30 days with Sarah's personal coaching and support. More info HERE.
THE COURSE CREATION BOOTCAMP
Attend The Course Creation Bootcamp and spend 3-7 days with a small group and me personally on a face-to-face 'get it done' immersion camp.  You will walk away from Bootcamp with your entire edu-business modelled out, your online course planned and filmed; your entire online school built and live, your course auto-email sequences active, a master class in becoming a go-to authority in your industry, including how to turn your course into a published book - AND 100% of my students have made SALES of their online courses before they leave Bootcamp. Find out more about BOOTCAMP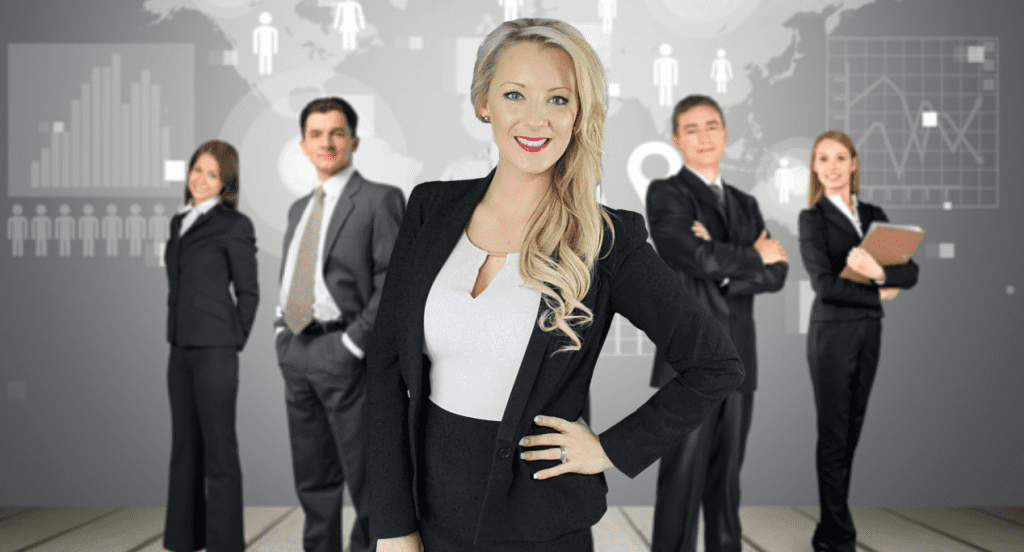 Become a master course creator. Get everything you need to know, guided tutorials and templates in the Edupreneur Academy.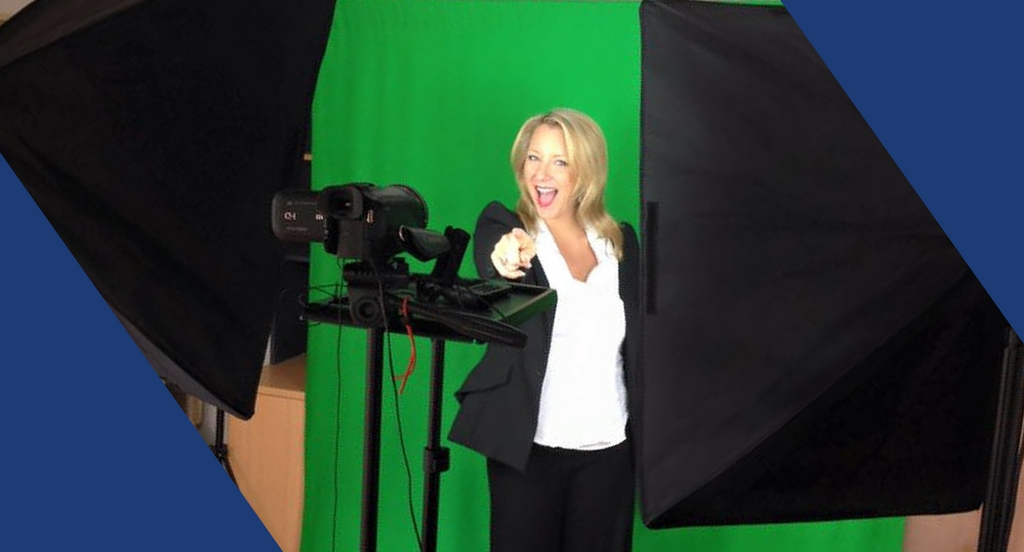 Hire Sarah Cordiner to do your online course creation and online school set up for you.  Join me face to face, via video call or just hand all the work over!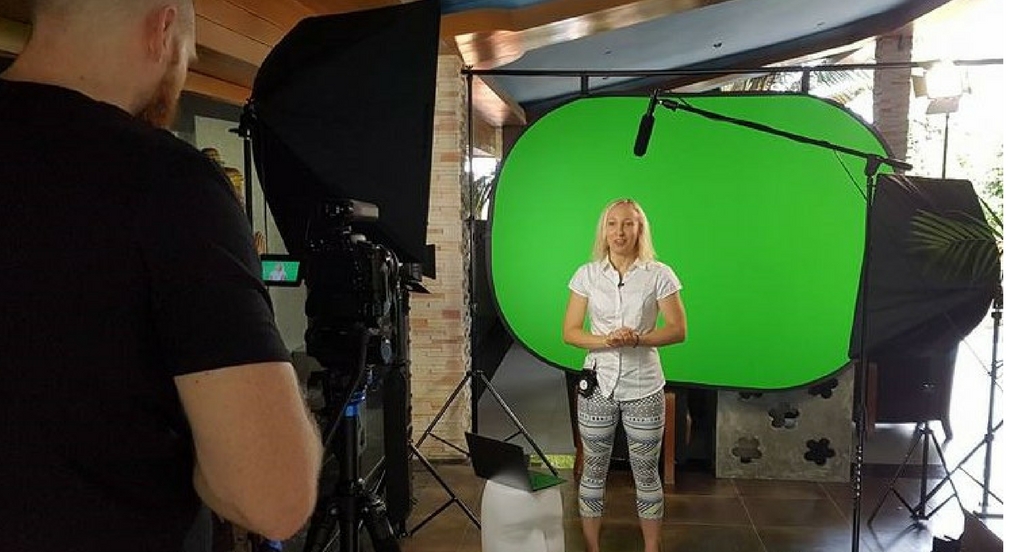 Film your whole online course & build your online school on 'The Course Creation Bootcamp'
Not Sure Which Option Is Best For You?
Send me an email or book a quick chat call with me to tell me a bit more about your business and where you are at so far, and we can make a plan on the best path for you personally.
JOIN THE EDUPRENEUR ACADEMY
Learn how to create your own online school and profitable education-based business in the 'Edupreneur Academy'
In the Edupreneur Academy, you will join thousands of other online course creators.
You will get access to over 30 of my online course which will give you every step, demonstration and instruction videos you need to create your online courses, build your own, profitable online school, become a leader in your industry and create a successful education based business by sharing your expertise with the world.
You can get a 30 day FREE TRIAL today.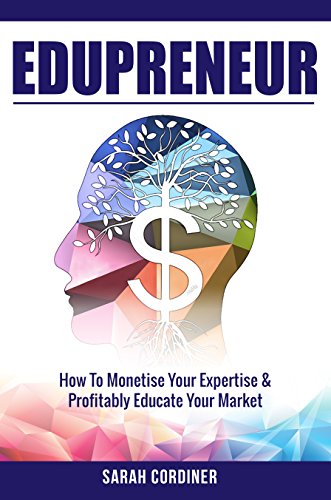 Have you read the 'Edupreneur' book yet?
In this book (available on Amazon in print and on Kindle), you will learn how to monetise your expertise and create a successful education based business.
OR you can get it for FREE along with 3 of my other published books when you join the Edupreneur Academy.  
Get the first 30 days FREE if you join now (cancel ANY time).
ONLINE COURSES BY SARAH CORDINER (Free if you are a member of the Edupreneur Academy)
Attend the next 'Course Creation Bootcamp' with Sarah Cordiner
Create your online course, film it, build your school and launch in 2 or 5 days