The YouTube Growth Challenge Will Level-Up Your YouTube Success, Grow Your Subscribers, Optimise Your Channel, Create Trending Content & Make Money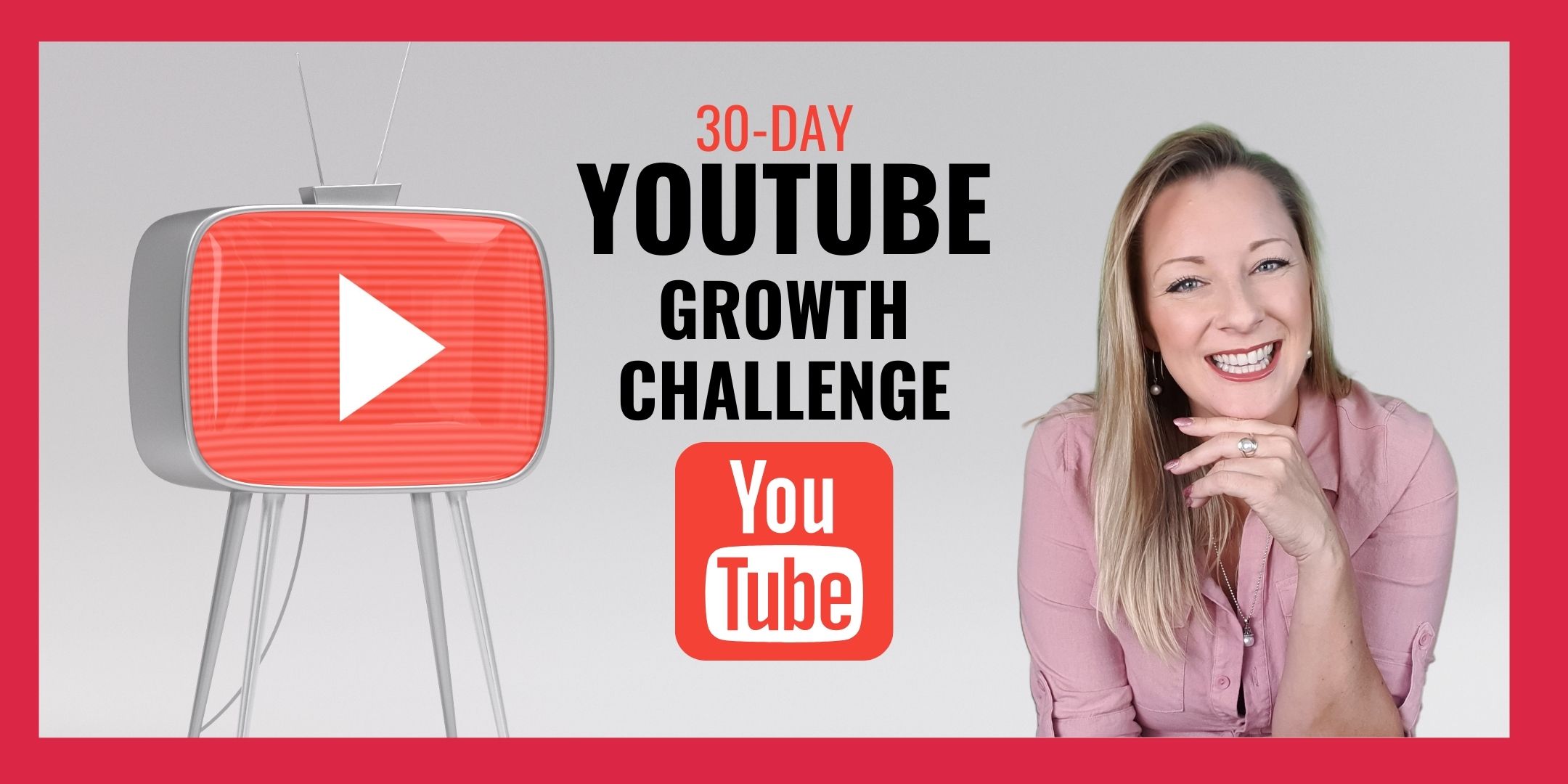 In this Challenge, I am going to show you how to level up your YouTube success, grow your subscribers, optimise your channel, create trending content & make money!
The 30-Day YouTube Growth Challenge!
Level-Up Your YouTube Success, Grow Your Subscribers, Optimise Your Channel, Create Trending Content & Make Money
Video is by far the highest lead generating and customer converting way of growing your business.
Videos allow people the opportunity to virtually 'get to know you', and everyone prefers to do business with people that they know over someone that they don't.
And when you combine video with a search engine - you have an enormous business opportunity.
With more than 2 BILLION monthly registered users, YouTube is the second most-visited website AND the second most used social platform in the WORLD.
My YouTube channel sucked for a long time, because I was missing a few very simple tricks.
I implemented some simple YouTube secrets, and now my channel gets me over half a million impressions per month,
over 50k video views per month,
over 4k hours of my content watched per month - and it earns me significant income in course sales.
If you are not on YouTube, or not using it effectively, you are missing out on exposure, traffic, leads and money.
Entrepreneurs, business owners, experts, coaches, consultants and course creators who want to succeed, need to be on YouTube!
This online challenge will provide you with practical strategies to level-up your YouTube channel, get new subscribers and take advantage of the traffic and income available from YouTube.
There are 2 ways to join this training.
Either purchase it with lifetime access for one payment of $79;
OR, join my Edupreneur Academy to get this training, and all of my monthly group challenges, masterminds and online courses for $79/m (more info in the academy button below)
Learn how to level up your YouTube success
In Sarah Cordiner's YouTube Growth Challenge, you will learn:
Week 1: How to set up your YouTube channel - PROPERLY
How to set up a new YouTube channel correctly
Why NOW is the 'Time to Tube'
The 'Subscriber Delusion' - What You SHOULD Be Focussing on Instead of Vanity Metrics
How To Brand Your YouTube Channel, Customise Your Channel Layout and Choose a Name
How to optimise your YouTube channel for more traffic
How To Create Playlists on YouTube
How To Monitor, Filter and Manage Comments
Week 2: How to create and publish content that your viewers will love
How to properly upload, tag, schedule and add end cards to your videos for maximum views and engagement
The Content Creation Success Secret & Your Big Challenge
List of Tools, Equipment and Software for a Rocking YouTube Channel
Batch planning your content - finding viral and trending video ideas
How to keep 'em coming back for more
How long should your videos be?
Effetcive YouTube video script and structure
How to film your videos
How To Get Your Videos Off of Your Phone and Keep It All Organised on Your Computer
How to edit your YouTube videos
How to hire a video editor if you want to outsource
3 Ways To Add Subtitles To Your Videos
How To Get Commercial Use Audio, Music, Sound Effects and Video Stock
How To PROPERLY Upload Your YouTube Videos
How To Create YouTube Posts, YouTube Shorts and YouTube Stories
Week 3: How to optimize your content and channel for maximum discoverability
How to dramatically increase your video views and subscribers
How to rank higher in YouTube search results
Channel and Video Optimisation & Using Your Analytics for Further Growth
How To Easily Create Attention Grabbing & Impactful Thumbnails
How To Title Your YouTube Videos For The Best SEO & Click Through
Optimising Your YouTube Videos With High Ranking SEO Tags and Hashtags
How To Optimise your Videos With Time Stamps
Hack Into YouTube Organic SEO With This Video Description Trick
Week 4: How to monetize your channel with multiple streams of income
How to make money from your YouTube channel and use it to promote your brand, products and services
Making Money From YouTube & The YouTube Partner Program
How to increase your subscribers
How To Turn On Your YouTube Channel Monetization
YouTube Income Strategy #2
YouTube Income Strategy #3
YouTube Income Strategy #4
YouTube Income Strategy #5
YouTube Income Strategy #6
YouTube Income Strategy #7
Whether you have a new channel, are starting one from scratch or have an existing one that needs a kick up the hoo-hah - come and join us for this fun and highly practical YouTube Growth challenge!
This challenge is free to members of my Edupreneur Academy and will appear on your dashboard at the end of April.
BUT, you can still join us if you are not a member here: