How To Quickly and Easily Create Your Own Wonderful Website (The Tech Stuff!)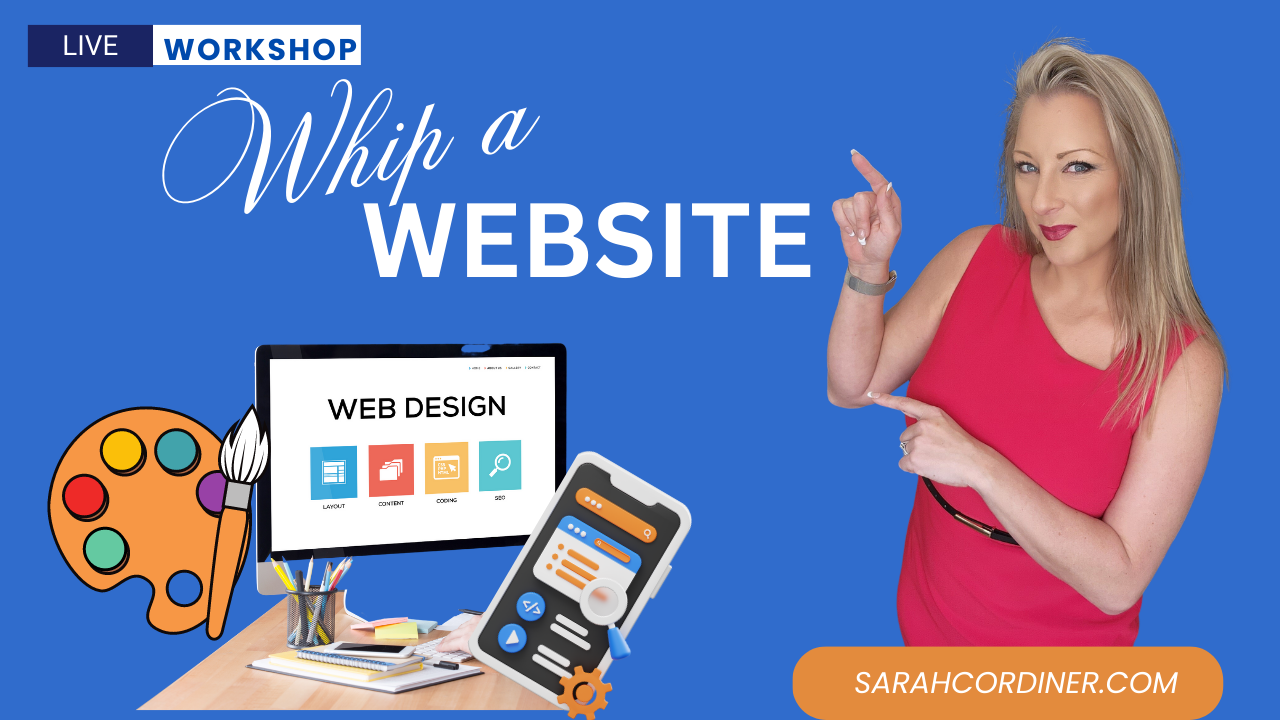 If your prospects can't find you on Google, you're not getting the business.
It's as simple as that.
Today, people use the internet when they need a product or service, and if you are not there, you don't exist.
Customers are less likely to trust a business that doesn't have a website, or at very least a PAGE that lists their products, services, offers and general information.
BUT, you do NOT need to pay thousands of dollars for a website!!
Not any more.
Technology and templates has made it insanely quick and easy to create your very own websites in MINUTES - even if you are as tech-savvy as a potato.
In this 90min workshop, Tech CEO, Sarah Cordiner, will walk you through the exact steps for creating and publishing your very own website, with your own URL in just 90 MINUTES!
There are 2 ways to join this training.
Either purchase it with lifetime access for one payment of $97;
OR, join my Edupreneur Academy to get this training, and all of my monthly group challenges, masterminds and online courses for $79/m (more info in the academy button below)
Join the 'Whip A Website' with Sarah Cordiner and learn how to quickly and easily create your own wonderful website!

How to purchase your own domain URL
The difference between web pages, landing pages, sales pages, funnels and websites
What your website MUST have to attract and convert leads
How to build your website quickly and easily using pre-made templates
How to use a website page builder to customise and design your own website pages and feel like a tech genius
How to add calendar and appointment booking forms to your website to get leads and customers booked into your calendar for free or paid appointments
How to add contact or quote forms to your website to increase your enquiries and sales
How to add a free lead magnet or opt-in to your website to get more leads and grow your email list
Knowing this 'techy stuff' is essential for any business owner in todays world. You'll feel empowered, knowledgeable and confident talking and doing 'website stuff', instead of confused, overwhelmed and terrified of it all.
It's time!
Join us today and learn how to whip up your own website in just 90 minutes!
There are two ways to gain access to the 'Whip A Website':
Pay just $97 USD ONCE to get lifetime access to it

Or, join Sarah's 'Edupreneur Academy' for just $79 USD monthly (cancel anytime) to access this full training AND everything else in the academy too!