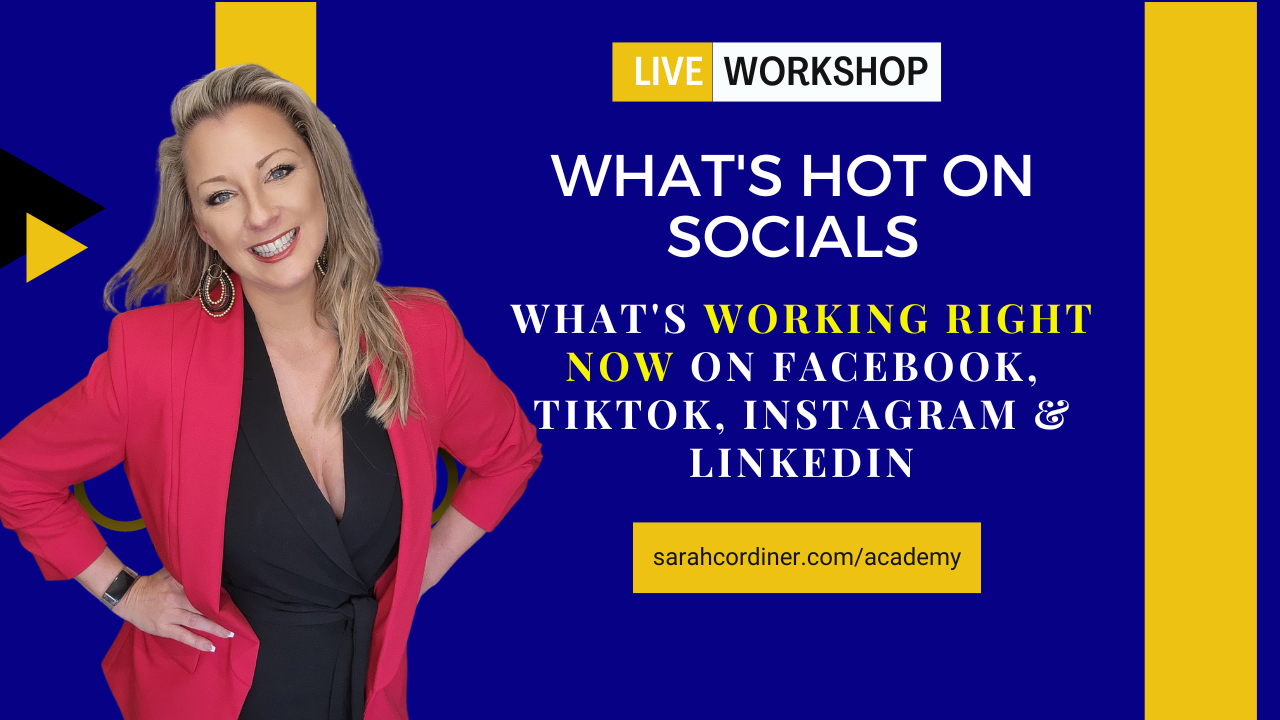 In this live workshop, Sarah Cordiner will give you an update as to what is working on social media to get yourself seen, and noticed, get more leads, get more followers, and start creating more engaging conversations and content for your target audience.
There are 2 ways to join this training.
Either purchase it with lifetime access for one payment of $97;
OR, join my Edupreneur Academy to get this training, and all of my monthly group challenges, masterminds and online courses for $79/m (more info in the academy button below)
Join the 'What's Hot on Socials' and learn how to effectively boost your social media visibility, gain more followers, secure leads, and craft engaging content that resonates with your target audience.

In this workshop, Sarah Cordiner will cover:
What type of content you will create on social media to attract leads and followers
How to quickly and easily come up with content ideas
How to pre-schedule content and post across all of your social media channels using a social media scheduler
How to use TikTok and Instagram video creation and editors
How to find trending content and Instagram so that you can jump on trends and increase your opportunity for virality
How to use hashtags effectively how to use your descriptions and how to increase your discoverability on social media platforms
There are two ways to gain access to the 'What's Hot on Socials - What's Working Right Now on Facebook, TikTok, Instagram & LinkedIn':
Pay just $47 USD ONCE to get lifetime access to it

Or, join Sarah's 'Edupreneur Academy' for just $79 USD monthly (cancel anytime) to access this full training AND everything else in the academy too!