The 90 Minute Fast-Action Workshop To Make Your Small Business Permanently Profitable!
How To Use The 'Profit First' Model to Dramatically Increase Your Profits and Pay Yourself an Ever-Increasing Wage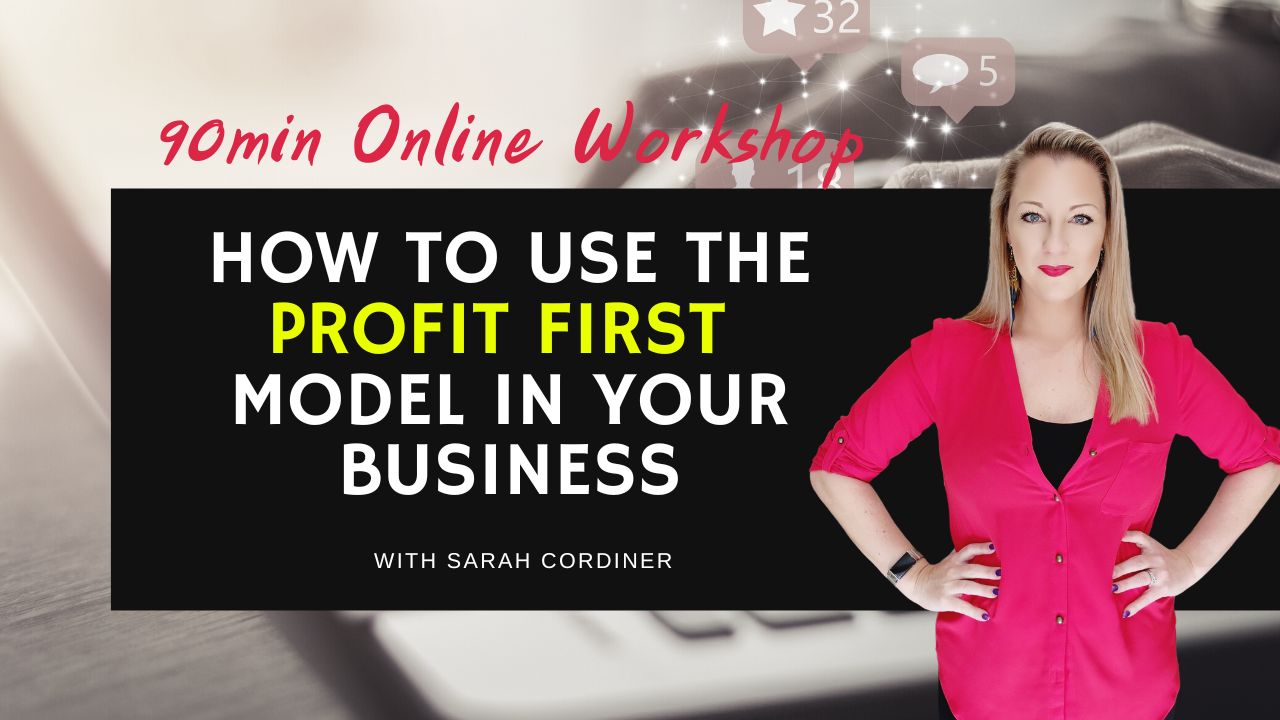 In this 90min LIVE training, you will learn how to start managing your income, bank accounts, and basic financial processes to finally pay yourself a wage and consistently make a profit.
So many business owners find themselves on a never-ending hamster wheel of working endless hours for little return.
They hustle and bust their butts off, and often then find themselves with bills they can't afford and a tax bill that feels extra painful, because they don't actually have any profit in their account to show for it all.
The 'Profit First Model' is founded by best-selling author Mike Michalowicz is a way to manage and organise the money you earn in your business so that you can start paying yourself a wage (or increase your wages!), always have enough money for the tax man, pay the bills AND start having dividends to play with and begin reinvesting and wealth creating in new ways.
It may sound a bit 'boring and accounty', but this model completely changed my life and business when I started implementing this a few years ago.
Whether you are not yet earning anything from your business, or are turning over a huge revenue - this is MUST-implement system in ANY in business that wants to keep more and loose less.
There are 2 ways to join this training.

Either purchase it with lifetime access for one payment of $79 USD;
OR, join my Edupreneur Academy to get this training, AND ALL of my monthly group challenges, masterminds and online courses for $79/m (more info in the academy button below)
In this 90 minutes workshop you will learn:
What is the Profit First model?
How to implement it in your business
What steps you need to take to start creating a profit first business
How to set up your bank accounts to keep the profit growing
And more secrets for wealth health in your small business