CREATE YOUR COURSE PLAN CHALLENGE - DAY 5
Day 5:
Create Your Course Plan - DAY 5!
It;s the final day, and time to complete your course plan.
Today is all about planning the content for your online course, and in this videos I share a simple strategy to getting the first draft of your course plan together.
Activity:
On Post-it notes, write down 25 tips on your topic. One tip per post it note.

One post it note = one video.

If you can come up with more than 25 , keep going until you cannot think of any more tips

Make sure your tis are as practical and 'how-to' as possible. The more they are something that your students can 'do' and 'implement' the better.

Organise your post-it notes (tips) into natural groupings (these will form your modules)

Organise each grouping (module) into the most logical order of tips (these will be your lectures)

Walk through each lecture and check whether it misses any steps out. Imagine a 10 year old alien had to follow those steps to get it perfect - what would the result be? Fill in any steps that are missing

Go back to your learning outcomes and ask yourself - 'Do all of the tips I have here, assure that my students will walk away from my course with all of the learning outcomes fully attained?'  If not, add more tips to make sure that your learners will get what you promised.
Then add in any additional content. Eg:
Could you add in a 'discussion' lecture anywhere to enhance the learning experience?

Could you add in any downloadable documents, files or handouts to enhance the learning?

Could you add in any quizzes, polls, tests or exams to ascertain whether learning has taken place?

Could you add in any audio files? (if they contribute to the learning)

Could you add in any multimedia lessons to external resources? (only if they contribute to the learning outcomes and you can't provide the content yourself)
Finally,
Make sure you fill in every box on your course plan.

Read through it again and remove anything that does not directly contribute to a learning outcome or that replicates anything you have already said

Start filming!
WOOHOO! YOUR COURSE PLAN SHOULD NOW BE COMPLETE!
Did you find the challenge helpful?
If you know anyone who might like to join this challenge, you can share this link with them to join too: www.sarahcordiner.com/courseplanchallenge
CONGRATULATIONS!
Props to you for completing the challenge!  Now you have the basic skills to go on and create further course plans in the future.  If you would like your course plan reviewed, do feel free to request to book a call with me (must be 30mins or more for a course plan review).  
Please note that course plan reviews are a paid service: www.sarahcordiner.com/contact
It would mean a great deal to me to receive your feedback about the challenge.  Is there any chance that you might kindly leave a written or even a video testimonial in the Facebook group 'Entrepreneur to Edupreneur - Course Creators' sharing what you got out of the challenge and how it helped you? 
Thank you for joining me on this challenge - may you have endless success!
CONNECT WITH ME
Let's stay connected so that you can keep me updated about your journey:
Let me help you create your own profitable online courses
There are 3 Ways To Create Your Online Courses With Sarah
EDUPRENEUR ACADEMY 
Join the Edupreneur Academy and become a master course creator yourself!  My academy includes my most popular online course "How To Create Profitable Online Courses".  The Edupreneur Academy contains well over 30+ online courses, detailed video tutorials, templates and books (all designed and delivered by me), that will ensure you hone the skills and knowledge to create and sell your own online courses and build a successful education-based business without ever needing to hire help again!
COURSE CREATION DONE-FOR-YOU SERVICES 
Let me do it all for you in my 'done for you' course creation services.  I will build your online school, set up your automatic course email sequences, design your course plan outline AND you will spend an entire day with me personally, one-on-one planning your profitable edu-business model and filming your online course.  GET A QUOTE.
THE COURSE CREATION GROUP COACHING PROGRAM
This 30 day program combines online tutorial videos, live weekly group coaching via Zoom, a one on one coaching call and a secret Facebook group.  Design, create and launch your online course in just 30 days with Sarah's personal coaching and support. More info HERE.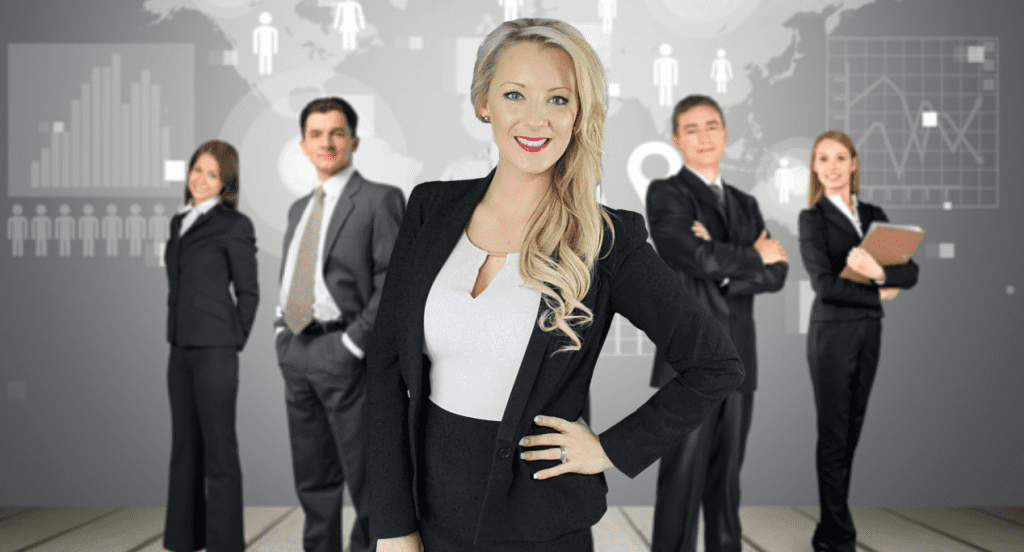 Become a master course creator. Get everything you need to know, guided tutorials and templates in the Edupreneur Academy.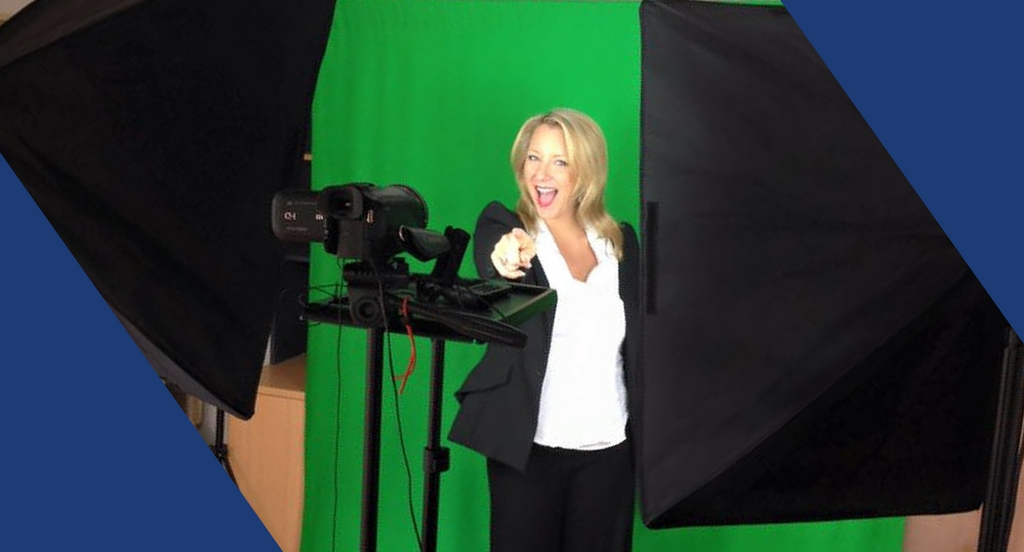 Hire Sarah Cordiner to do your online course creation and online school set up for you.  Join me face to face, via video call or just hand all the work over!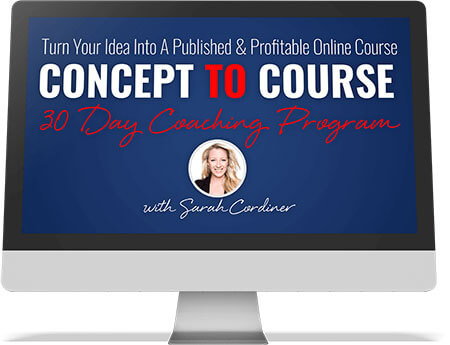 Create your course in 30 days with Sarah coaching you the entire way, as part of a group.
Not Sure Which Option Is Best For You?
Send me an email with your questions here:
Attend the next 'Course Creation Bootcamp' with Sarah Cordiner
Create your online course, film it, build your school and launch in 2 or 5 days
ONLINE COURSES BY SARAH CORDINER