CREATE YOUR COURSE PLAN CHALLENGE - DAY 4
Day 4:
Create Your Course Plan - DAY 4!
There's no point creating an online course if absolutely nobody is going to buy it.
Making sure that your course is going to have high market demand is absolutely essential if you want your course to take off.
In this tutorial you are going to learn (and implement) some of the most essential market-testing strategies to ensure that your course will have the highest chance of flying off of your digital shelf when it goes live.
Activity:
List at least 20 keywords or key terms for your online course idea

Look it up on google trends to see if it is trending up, down, or consistent

Find the top 20 questions that people are asking about your topic in Facebook groups and forums

Put up a post in a couple of Facebook groups using the following script outline:
"Hi everyone, I am currently taking part in Sarah Cordiner's 5 day course plan creation challenge because I am about to produce an online course on <<insert your topic here>>.  I'm just in my initial research phase right now and wondered if you might be able to help me out?
If somebody needed to take a course in <<insert your topic here>>, what kinds of things do you think they would love to know or have included in that training?
Thank you so much for helping me with my market research, it means a lot"
It would mean a lot to me if you referenced the challenge in exchange for all of this free content - the greatest gesture of thanks indeed!
If anyone else would like to join in, you can share this link with them to join too: www.sarahcordiner.com/courseplanchallenge
Let me help you create your own profitable online courses
There are 3 Ways To Create Your Online Courses With Sarah
EDUPRENEUR ACADEMY 
Join the Edupreneur Academy and become a master course creator yourself!  My academy includes my most popular online course "How To Create Profitable Online Courses".  The Edupreneur Academy contains well over 30+ online courses, detailed video tutorials, templates and books (all designed and delivered by me), that will ensure you hone the skills and knowledge to create and sell your own online courses and build a successful education-based business without ever needing to hire help again!
COURSE CREATION DONE-FOR-YOU SERVICES 
Let me do it all for you in my 'done for you' course creation services.  I will build your online school, set up your automatic course email sequences, design your course plan outline AND you will spend an entire day with me personally, one-on-one planning your profitable edu-business model and filming your online course.  GET A QUOTE.
THE COURSE CREATION GROUP COACHING PROGRAM
This 30 day program combines online tutorial videos, live weekly group coaching via Zoom, a one on one coaching call and a secret Facebook group.  Design, create and launch your online course in just 30 days with Sarah's personal coaching and support. More info HERE.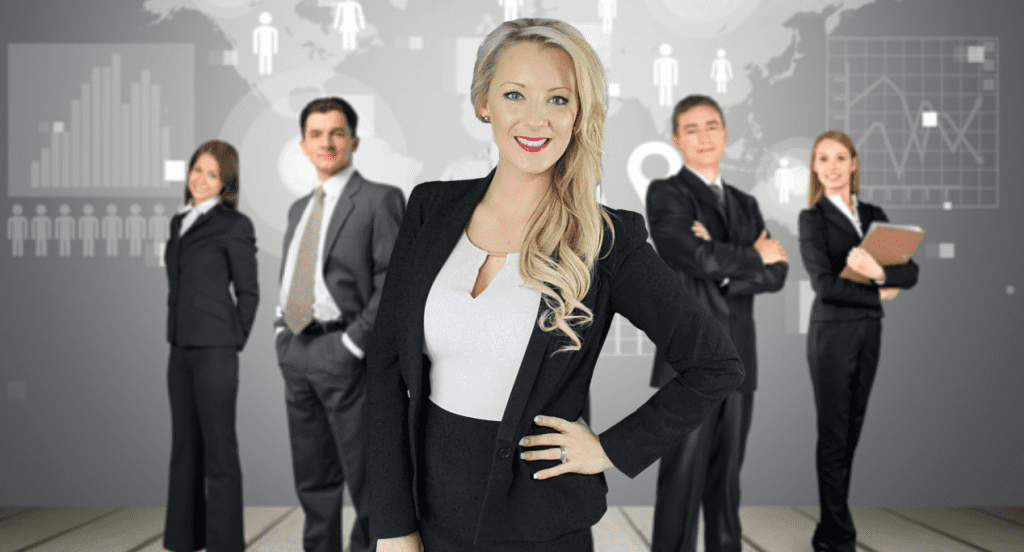 Become a master course creator. Get everything you need to know, guided tutorials and templates in the Edupreneur Academy.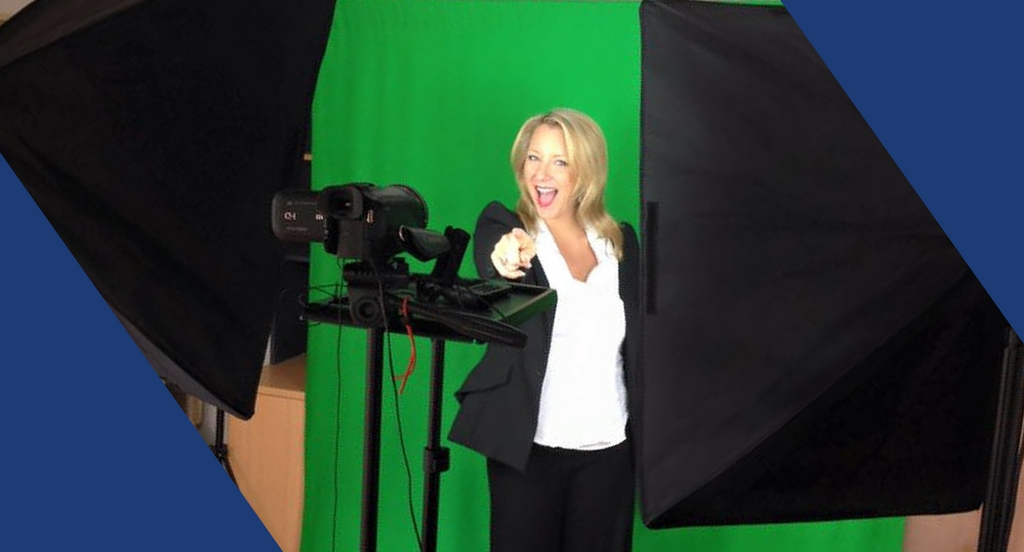 Hire Sarah Cordiner to do your online course creation and online school set up for you.  Join me face to face, via video call or just hand all the work over!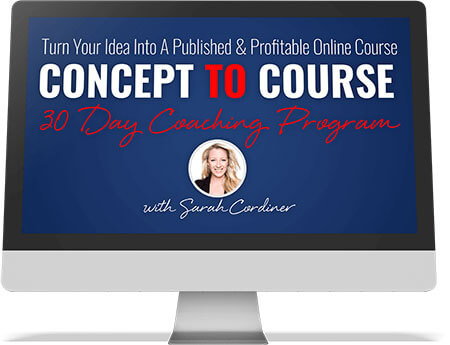 Create your course in 30 days with Sarah coaching you the entire way, as part of a group.
Not Sure Which Option Is Best For You?
Send me an email with your questions here:
ONLINE COURSES BY SARAH CORDINER
Attend the next 'Course Creation Bootcamp' with Sarah Cordiner
Create your online course, film it, build your school and launch in 2 or 5 days