Never Run Out of Social Media Content Ideas Again!
Get The Instant Download Printable PDF eBook!
"365 Social Media Ideas For MASSIVE Business Growth!"
A YEAR of small business-focused social media prompts for every day of the year; to grow your Fans, Followers, and Fortune!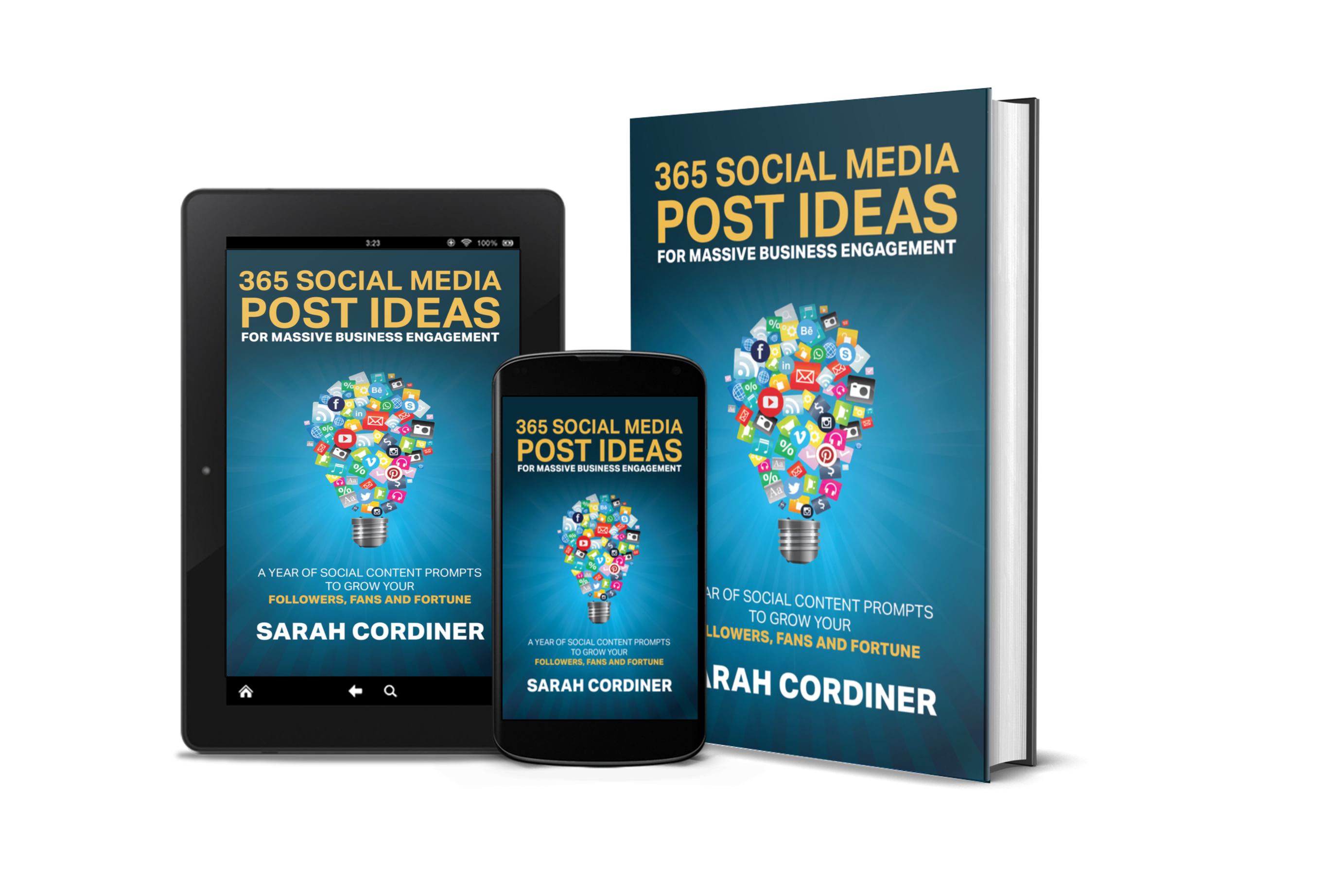 Click video below to have a look inside the book!
Never run out of content ideas again!
Content is one of the most powerful ways to grow your business and create deep connections with your audience.
Content (the RIGHT content), is what turns strangers into lifelong fans and buyers.
Content is what enables your prospects to discover you, fall in love with you and become loyal customers.
But what do you post about?!
How do you know what to share?
What kind of content is going to get you the most amount of likes, comments, shares and fans?
In this book, designed specifically for business owners, I have provided you with a social media prompt for every single day of the year so that you never run out of content ideas again.
Time to grow your online presence with powerful, creative and highly engaging content!!