It's time to get SEEN, FOLLOWED AND ADORED by your market!
GROW YOUR INFLUENCE, IMPACT & INCOME - in Just 30 Days!
This action-packed 30-day online challenge is delivered as an online course, with a tip a day to help you increase your visibility and credibility as an EXPERT in your field, and grow your following on social media
Increase your social following, credibility and income: Join the #30Days30Tips Challenge
Say YES if you want......
to be seen as a recognised leader in your industry
more social media followers
a more engaged social media following
more leads and enquiries
more business and income
more influence in your field of expertise
more people opting in to your email list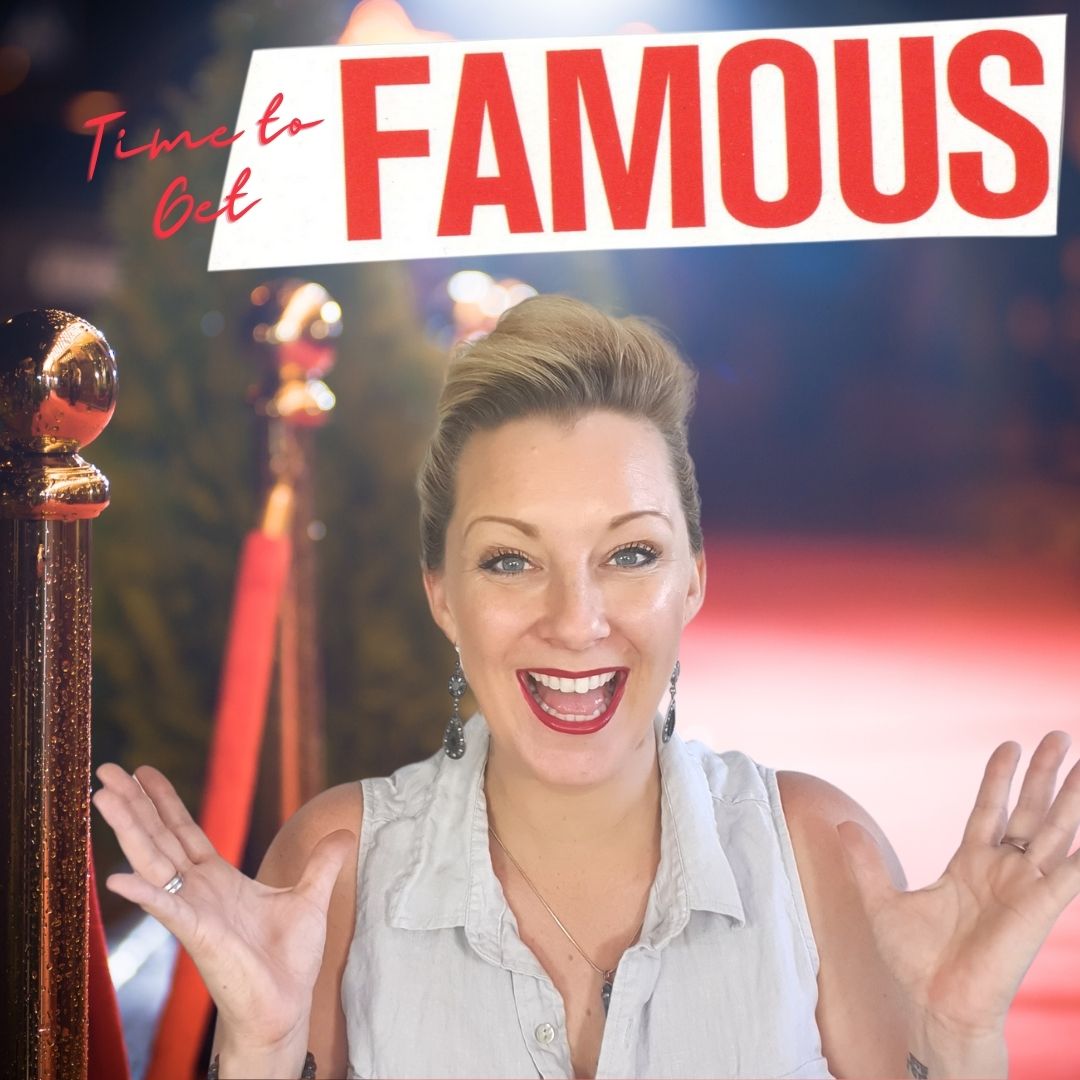 If you said YES, then my #30Days30Tips Challenge is for you!
If people cannot see you, cannot hear you or don't know what you do, then they DON'T KNOW YOU EXIST.
Worse, they cannot buy anything from you!  
NO entrepreneur wants to be invisible and poor.
Let me help you get noticed with my action-packed #30days30tips Challenge!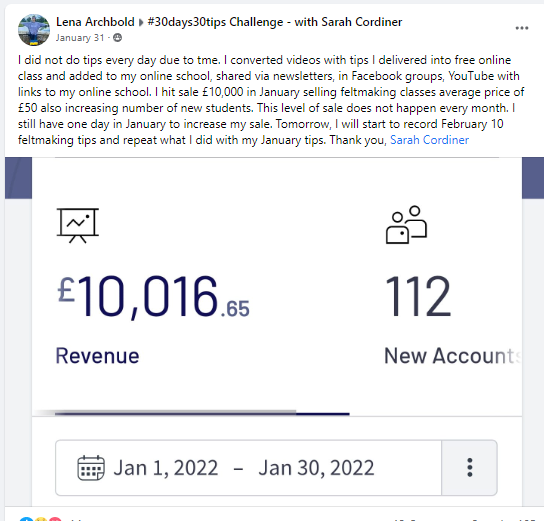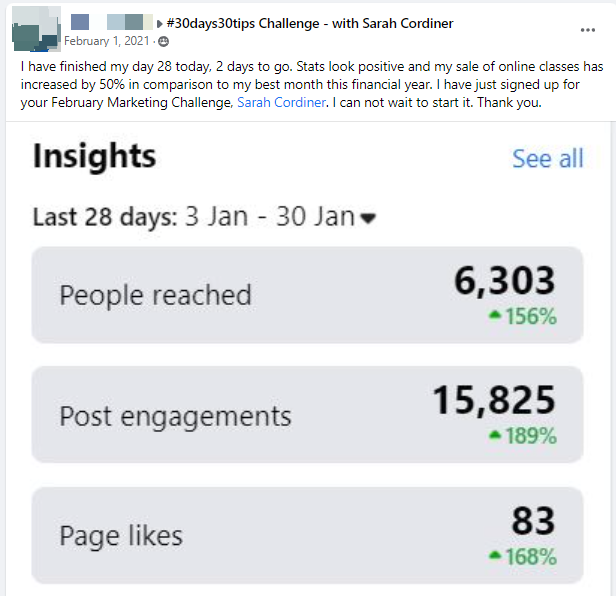 The #30Days30Tips Challenge gives you 30 simple actions to:
get yourself out there,
show that you are an expert in your field,
grow your influence,
raise market awareness about what you specialise in and how you serve your market.
This will result in more followers, fans, recognition and income potential by the end of the 30 days.
There are 2 ways to access this course.
Option 1 is to purchase lifetime access for $97 USD;
OR, Option 2 is to join my Edupreneur Academy where you will get access to this course, as well as 50+ of my other courses, monthly challenges AND monthly live group coaching masterminds with me for $79 USD per month - cancel ANY time (THE BEST VALUE OPTION!).
30 Insanely SIMPLE Actions To Increase Your:
Exposure - get in front of more or new people
Social media following - increase the number of followers and connections you have
Email list - grow your number of email list subscribers
Website traffic - increase your number of average monthly or weekly website visitors
Authority content & SEO - increase your chances of coming up in your market's search results
Quotes and inquiries - increase the number of inquiries you are getting
Sales and income - increase your earning potential
Automation - start doing more by doing less
DON'T GO UNNOTICED AND UNDERVALUED IN YOUR INDUSTRY!
How many people actually know what your expertise is?
Does everyone that you are connected with in real life and online know EXACTLY what you do and how you help your customers?
Could they list your products and services?
Could they refer you to others confident that you 'know your stuff'?
One of the key's to being a successful 'edupreneur' and having credibility in your field, is to make sure that everyone knows exactly how you can help them.
So here's a challenge for you to lift your 'expert profile': #30DAYS30TIPS!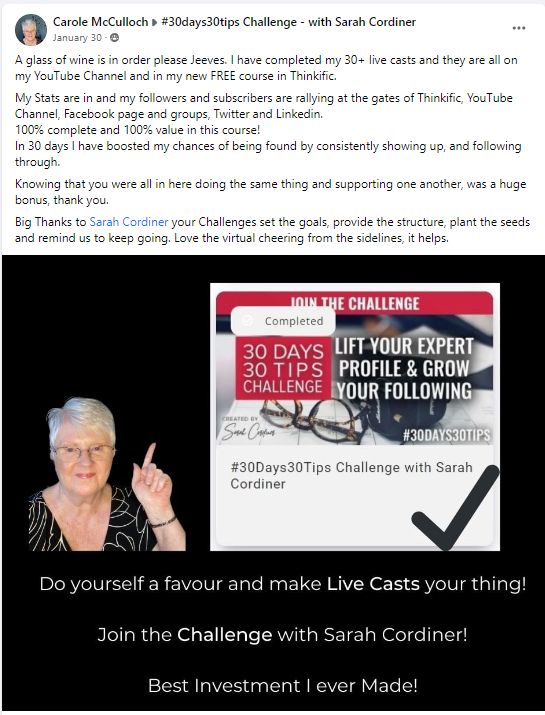 What You Get in the #30Days30Tips Challenge
Just the boost you need to get to the next level in your business!
RESULTS GUARANTEED! OR YOUR MONEY BACK!
If you implement all 30 tips, and do not see any growth at all, I will refund you.  But that will not happen.  This challenge has been successfully helping experts, course creators and business owners grow their following and industry status since 2016.  This system WORKS!