Organic Marketing Mastery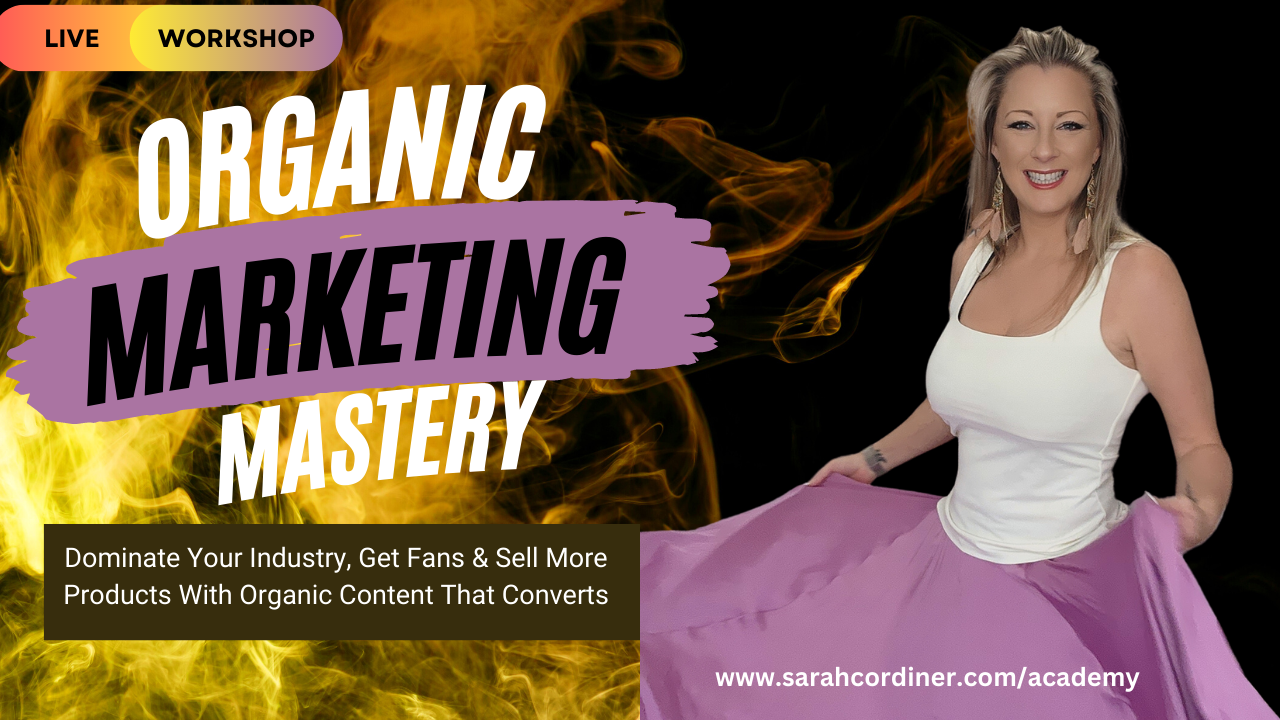 Dominate Your Industry, Get Fans & Sell More Products With Organic Content That Converts
Too many business owners are struggling to make an impact and make ends meet.
Business needs a constant stream of leads and customers to survive - and they ONLY come if you have a constant stream of marketing going out to the world in many different formats and channels.
The more marketing you do, the more leads and sales you get.
and the best bit is that you DON'T need an endless pot of money to spend on ads!
There are 2 ways to join this training.
Either purchase it with lifetime access for one payment of $149;
OR, join my Edupreneur Academy to get this training, and all of my monthly group challenges, masterminds and online courses for $79/m (more info in the academy button below)
Join 'Social Slam-Dunk' with Sarah Cordiner and learn to learn these life-long skills and strategies that could change your business

In this 90min workshop, Sarah Cordiner will show you the exact FREE marketing strategies and systems she has used to attract over 250,000 students into her courses and millions of dollars generated from FREE ORGANIC MARKETING methods that ANYONE can use, on zero budget.
If you'd like to walk away with at least 10 different marketing methods that can dramatically increase your reputation, following, leads and sales - that you can start implementing TODAY without any budget whatsoever, then come and join us in this workshop!
There are two ways to gain access to the 'Organic Marketing Strategy' Live Workshop:
Pay just $ 97USD ONCE to get lifetime access to it

Or, join Sarah's 'Edupreneur Academy' for just $79 USD monthly (cancel anytime) to access this full training AND everything else in the academy too!