Create Your First (or Next) Online Course or Digital Product Funnel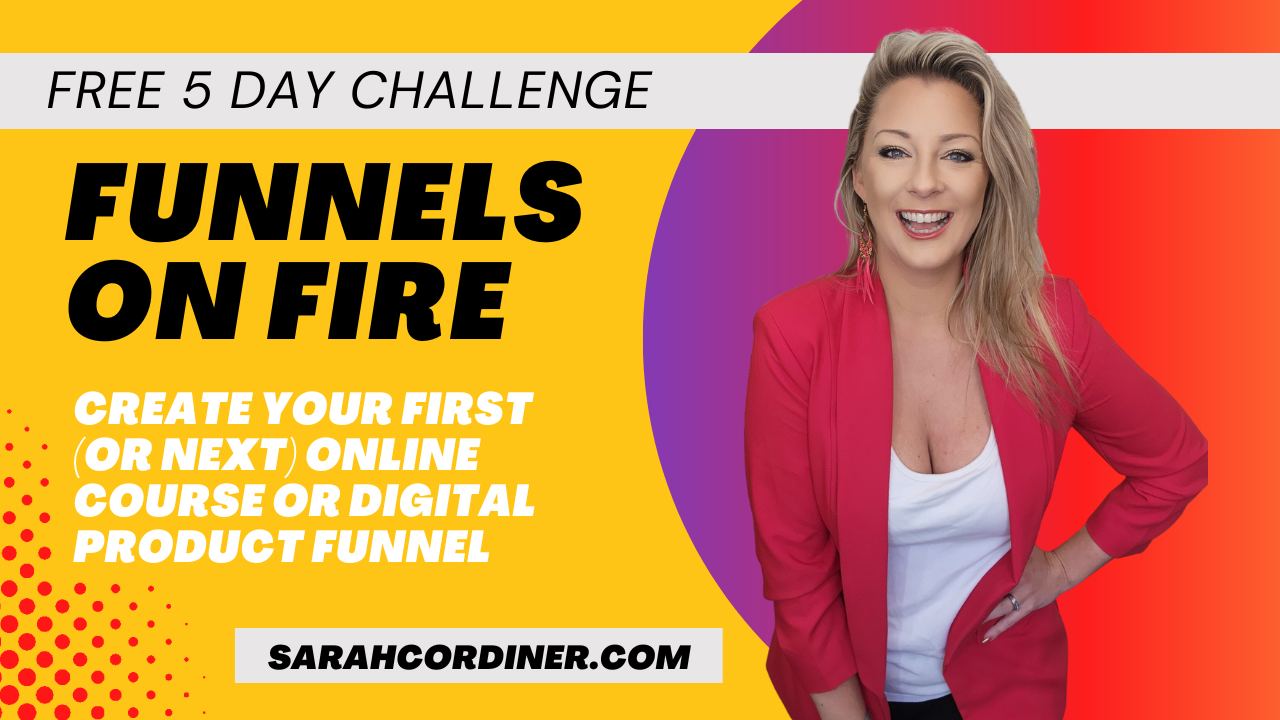 FREE 5 Day Challenge to create your own 3-step funnel!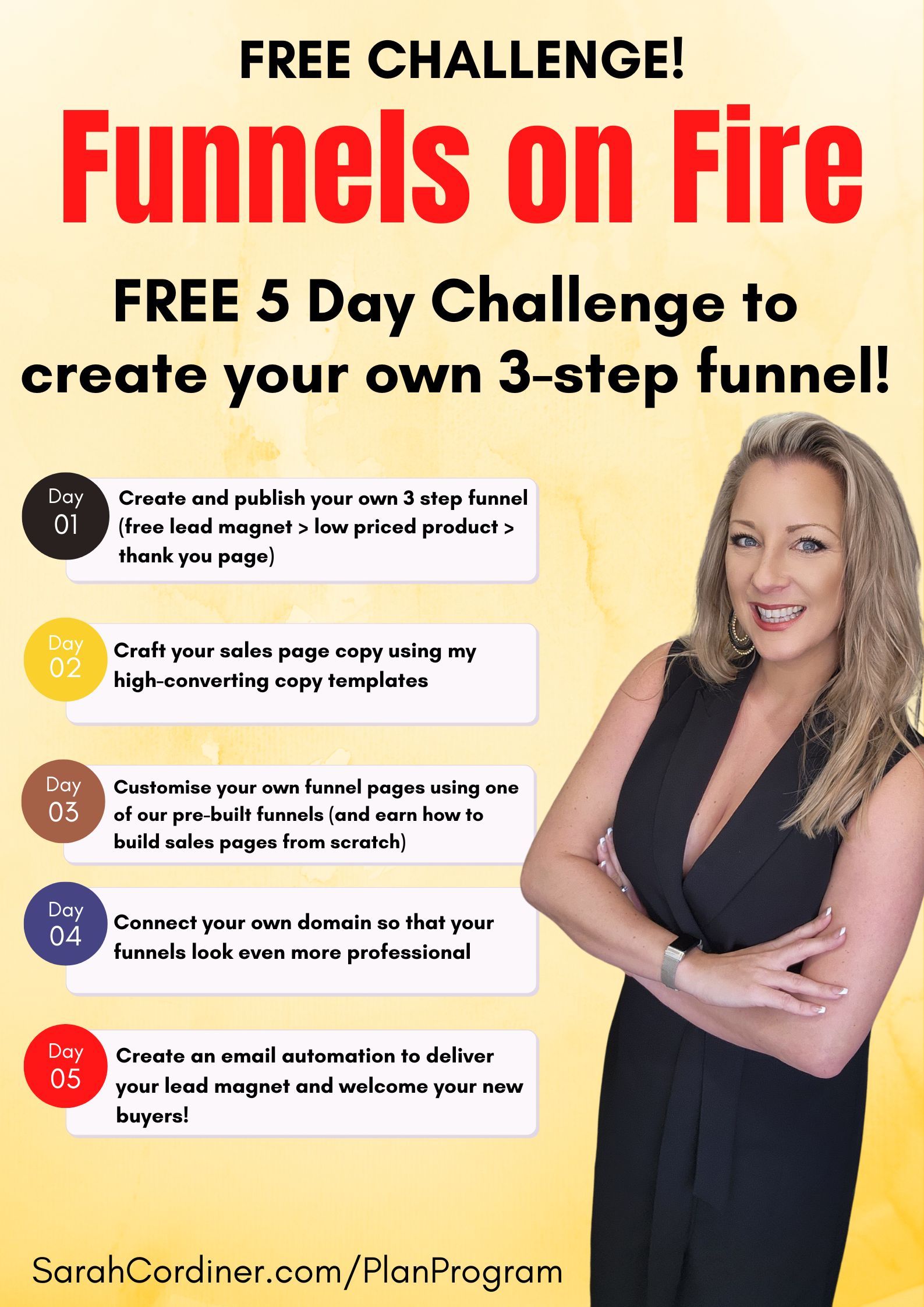 A funnel is simply well-crafted web pages, put in an order to increase your sales.
A common funnel for example is a free lead magnet, which instantly upsells to a low priced offer, which then leads to a thank you page.
All successful businesses have them in place - and luckily, they are nowhere NEAR as hard as you might imagine!
Especially when you have our FREE pre-made funnels and templates already waiting for you!!
And the tech side of this is EXACTLY what you are going to learn how to do in this FREE 'Funnels on Fire' challenge!
1. Create and publish your own 3 step funnel (free lead magnet > low priced product > thank you page)
2. Craft your sales page copy using my high-converting copy templates
3. Customise your own funnel pages using one of our pre-built funnels (and earn how to build sales pages from scratch)
4. Connect your own domain so that your funnels look even more professional
5. Create an email automation to deliver your lead magnet and welcome your new buyers!
The pre-built funnels are only available in TekMatix, but the training and principles are relevant to any platform or page builder.
((You can grab a free trial of TekMatix in preparation here: www.tekmatix.com, otherwise, feel free to keep using your existing page builder as you follow along with this challenge)).
FREE 5 Day Challenge to create your own 3-step funnel!