How To Become a Published Author on Amazon Kindle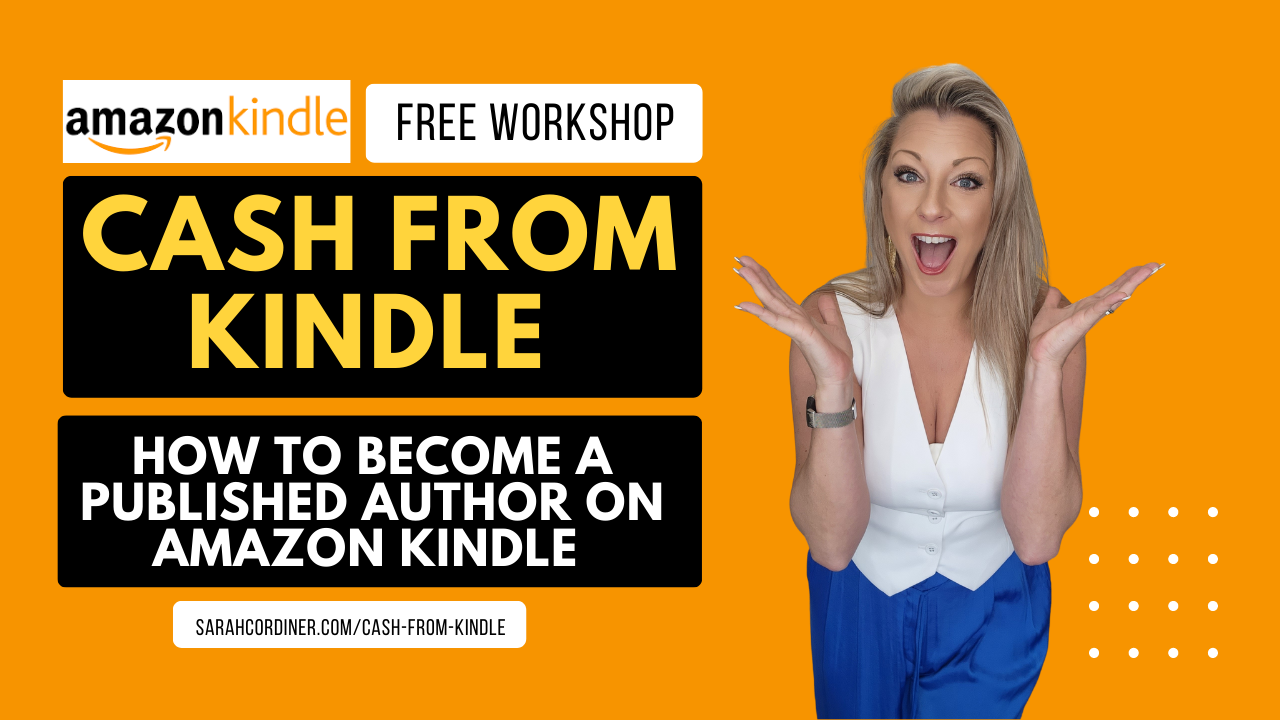 Ever wanted to be a published author?
Ever wanted to create an extra income stream publishing eBooks on Kindle?
In this FREE 90min workshop, 16-times published author, Sarah Cordiner, will walk you through the exact steps to quickly and easily creating kindle eBooks that you can publish and sell on the Amazon Kindle platform.
Get Ready To Transform Your Life As A Published Author And Unlock The Potential Of A New Income Stream
How to pick the right topics that are in demand right now
How big a Kindle book needs to be
How to price a Kindle book and what royalties to expect back from Amazon
How to draft out your Kindle ebook
How to format your Kindle ebook
How to create the cover for your Kindle eBook
How to publish your Kindle eBook on Amazon
If you are ready to start your Amazon Kindle publishing journey, become a published author, make another income stream, and get discovered by a much bigger audience, then come and join this FREE workshop with Sarah Cordiner.
The recording will be sent to you if you cannot make it live if you register.