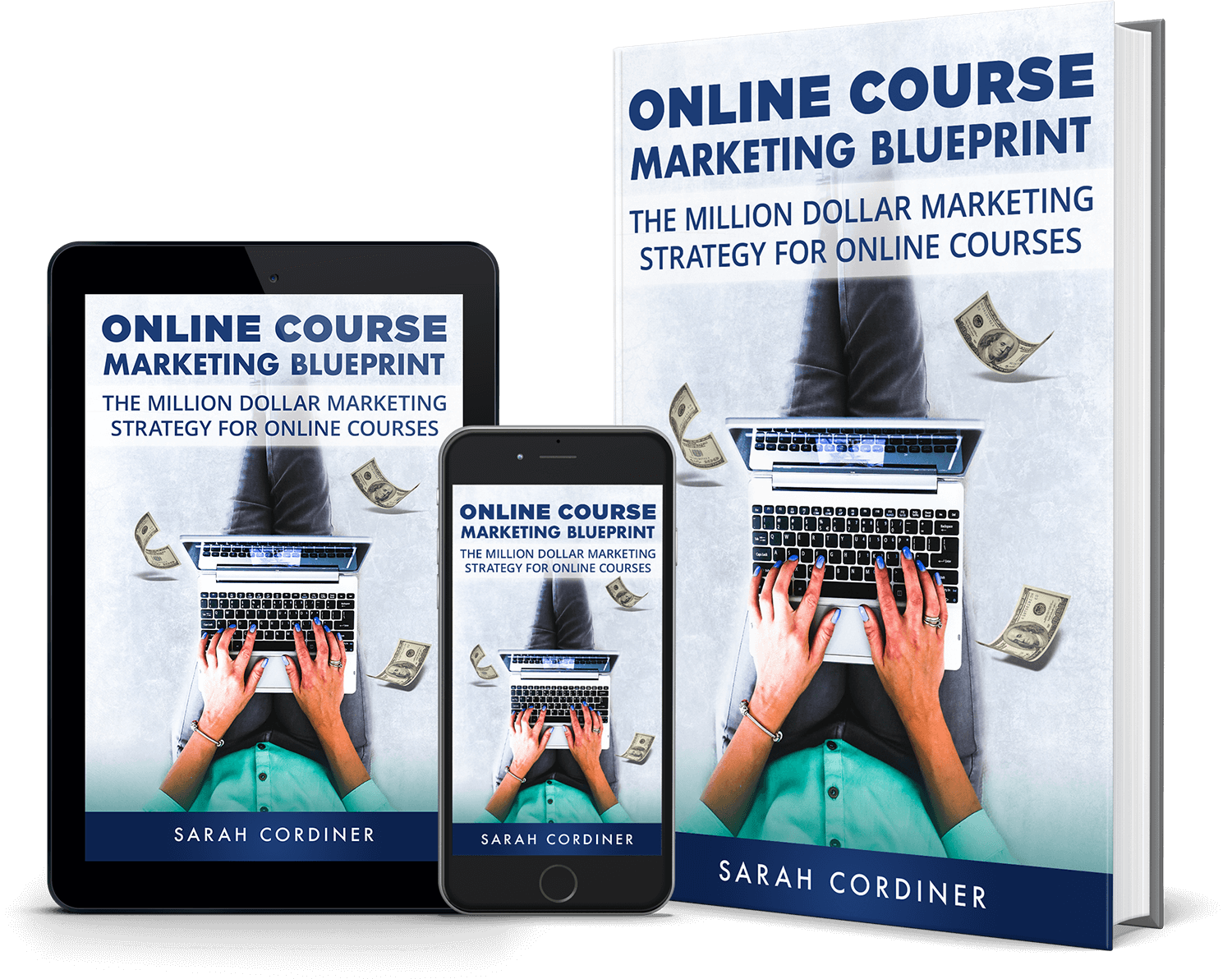 Instantly get the strategies I used to make over
$1 Million from my online courses - WITHOUT paid ads!
Author: Sarah Cordiner (BA Hons Ed & PGCE Ed)
QUALIFIED COURSE CREATION SPECIALIST SHARES THE SECRET "Million Dollar Marketing Strategy For Online Courses"
You will have heard that there is potentially millions of dollars to be made by those who turn their expertise into online courses.
However, just creating your course will not make you money.
It's what you do with your course to get it in front of people that counts.
But HOW do you make money with your online course?
HOW do you get it in front of people?
HOW do you get endless student enrolments when you don't have the money for paid ads?
After YEARS of being in the online course creation industry and seeing, testing and implementing many course marketing strategies - I have compiled the most effective course marketing methods in this book, which you can download right now.
This MUST HAVE book includes all of the following:
Course Marketing Blueprint Order