The 90 Minute Fast-Action Mastermind To Set-Up and Run Paid Ads on Facebook and LinkedIn - The Basics
How To Set-Up and Run Paid Ads on Facebook and LinkedIn - The Basics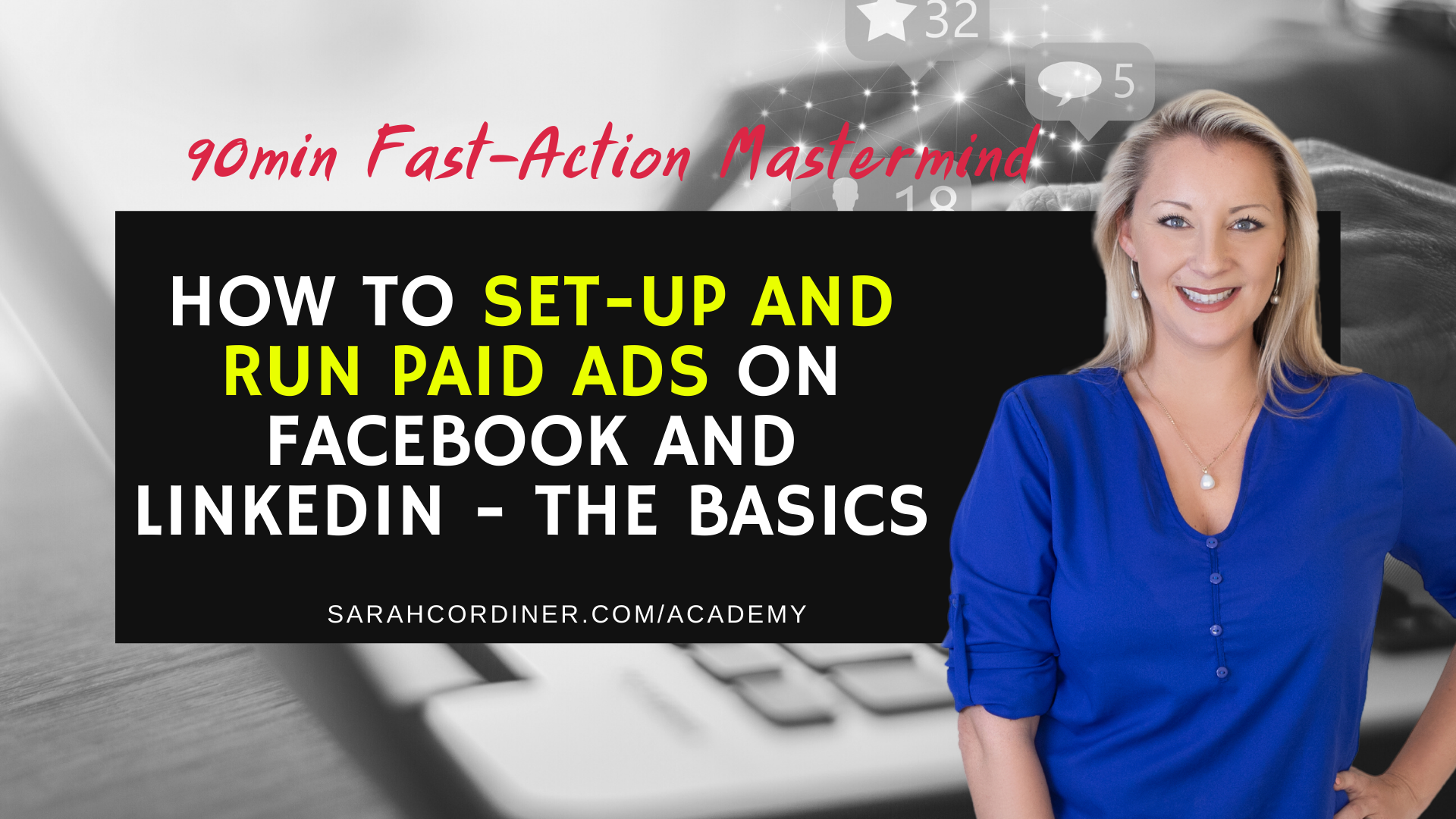 In this 90min LIVE training, I am going to show you how to set-up and run paid ads on Facebook and LinkedIn - The Basics
Every successful business should have a solid marketing and advertising strategy, and utilise both paid and organic methods of client acquisition.
Back in 2020 I started running my first Facebook ad campaigns, and my first campaign acquired over 11,000 new online course students.
In this live training (that is recorded for watching later), I will walk you through a real demonstration of me setting up some real ads for my business to show you every step of how you can set up your own as too.
You are going to see me film a video ad LIVE, watch me edit it and set up targeted ads for it - curtain lifted on the entire process!
There are 2 ways to join this training.
Either purchase it with lifetime access for one payment of $99;
OR, join my Edupreneur Academy to get this training, and all of my monthly group challenges, masterminds and online courses for $79/m (more info in the academy button below)
Learn how to create and publish Facebook and Linkedin Ads
In this 90min masterclass, you will learn:
What you MUST have and do BEFORE you ever spend a single cent on any paid ads
How to set-up a basic Facebook ad
How to set-up a highly targeted LinkedIn ad
How much to spend
How to film and edit a simple Facebook ad video using your mobile phone and Camtasia video editor
This workshop is FREE to members of my Edupreneur Academy!