The 90 Minute Fast-Action Mastermind To Create and Publish a Lead Magnet to Grow your List (THE TECH BIT!)
How To Create & Publish a Lead Magnet to Grow Your List (The TECH Bit!)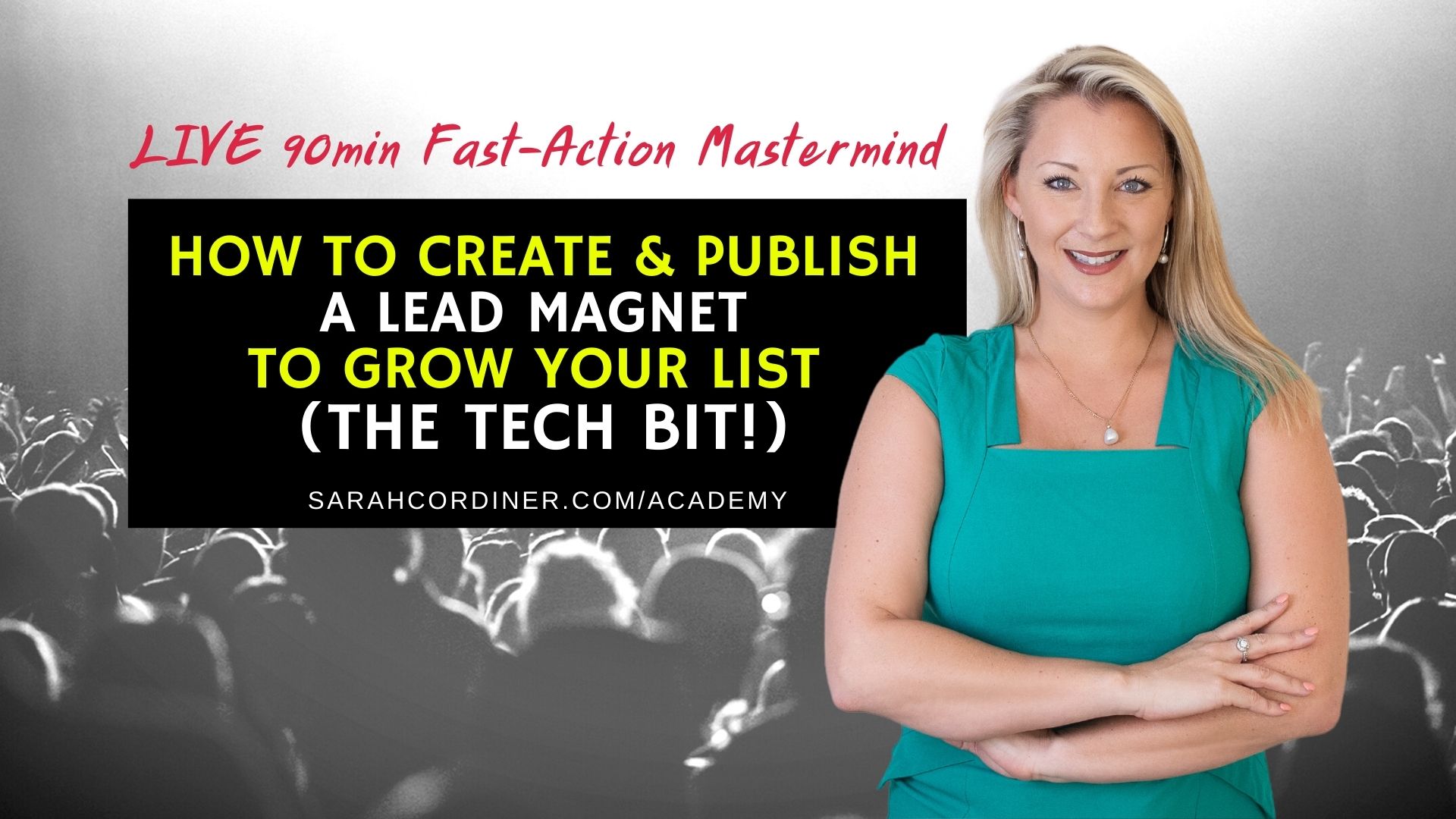 In this 90min LIVE training, I am going to show you how to do all of the 'tech bit' of publishing a list-building lead magnet step-by-step
In plain and simple terms, a 'lead magnet' is something that you give away for free, in exchange for the email address of your target customer.
This gives your prospects the opportunity to 'test' you out, check you out and see if they like you, your content and your style risk-free - to EXPERIENCE your fabulousness for themselves.
Once you have the email address, your relationship building, nurturing and sales process can commence (on auto-pilot, if you've done it right!) 😉
BUT -
HOW do you actually set up the page and opt-in form in the first place?
HOW do you actually DELIVER the free 'thing' automatically?
HOW do you automatically send that email saying 'hello, here's your free thing'?!
You'll be pleased to know that it is much easier than it sounds, and anyone can do it - even if you are as tech-savvy as a potato.
There are 2 ways to join this training.
Either purchase it with lifetime access for one payment of $79;
OR, join my Edupreneur Academy to get this training, and all of my monthly group challenges, masterminds and online courses for $79/m
Create & Publish a Lead Magnet to Grow Your List (The TECH Bit!)
In this 90min masterclass, you will learn:
How to build a simple opt-in page that will make you look professional, and your free or paid offer irresistible
How to create the email opt-in box to collect email addresses with a free giveaway
How to set up the auto-responder to automatically deliver your free thing once they've opted in