The 90 Minute Fast-Action Workshop To Set-Up Your Own Profitable Blog
How To Set-Up Your Own Profitable Blog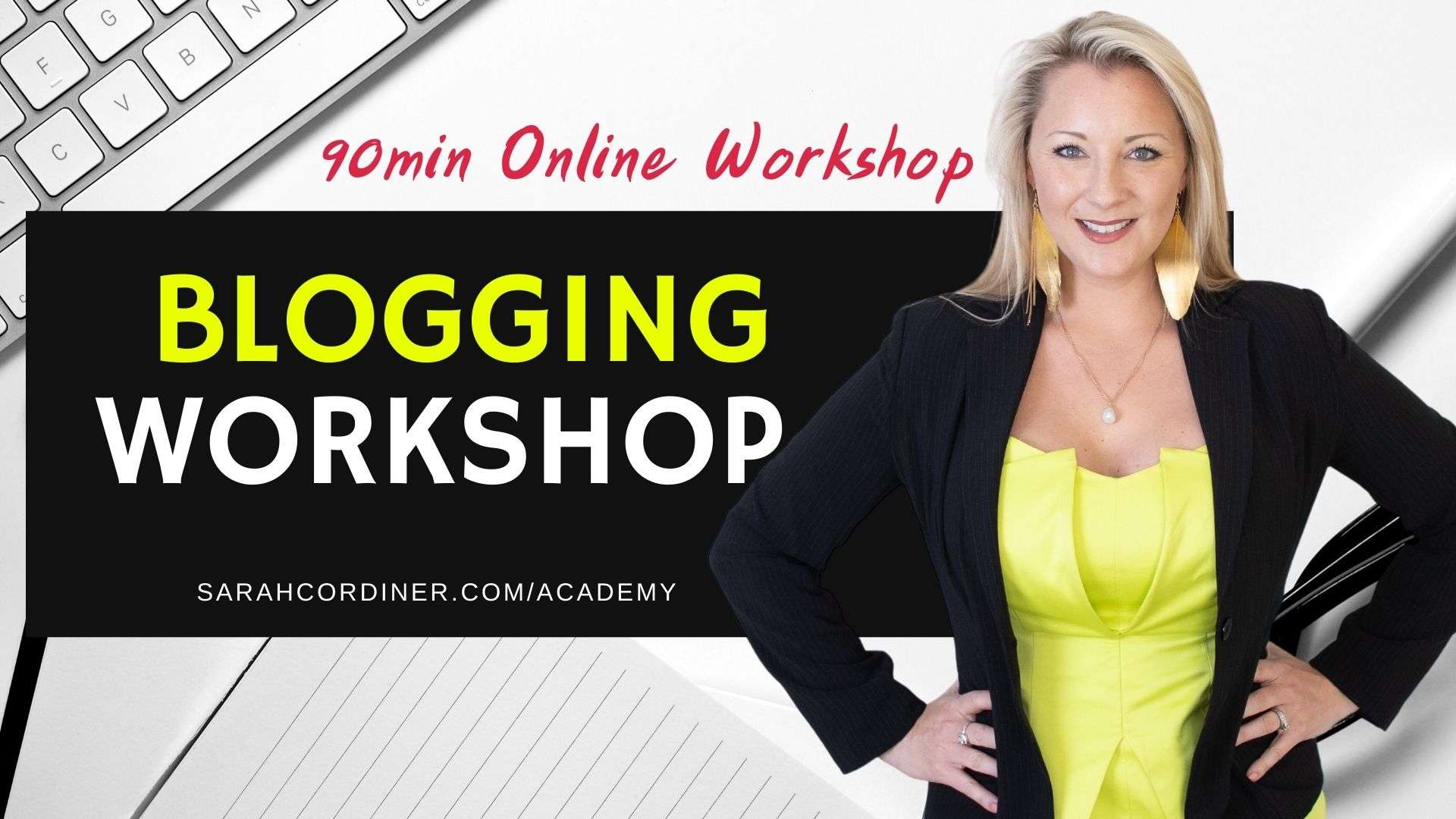 In this 90min LIVE training, I am going to show you how  blogs can also become a lucrative stream of income
Other than paid Google ads, BLOGS are the top search results in Google for anything that is searched.
Blogs mean internet traffic.
Internet traffic means business.
Every single word written in a blog post is searchable by your customers.
If you are writing short articles, lists, information, recipes, 'how-tos', entertainment, sharing images or videos on a blog, your chances of being found, trusted, liked and making money dramatically increase.
If you can peel yourself away from social media or Netflix for just 15 mins a day, then you have time to create a highly successful and insanely profitable blog.
Aside from opening you and your business up to a global marketplace, demonstrating your credibility in your field and sharing what you can give your customers in terms of products, services and experiences; blogs can also become lucrative streams of income in their own right – on top of your usual business.
There are 2 ways to join this training.
Either purchase it with lifetime access for one payment of $97 USD;
OR, join my Edupreneur Academy to get this training, and all of my monthly group challenges, masterminds and online courses for $79/m (more info in the academy button below)
Your students results = YOUR results. Learn how to make EVERYONE a winner.
In this 90min workshop you will learn:
How to set up a simple blog on WordPress or Blogger
How to start blogging TODAY, even if you don't have a website!
How to use your WordPress blog (creating, scheduling and publishing posts)
How to schedule your blog posts in advance
What kind of content to share on your blog that will get you the most fans, followers, subscribers and customers.
How to find what content is trending and being shared the most by your target audience so that you can hijack the traffic
How to write and structure a blog post
How to add images and links
Join here: https://sarahcordiner.com/how-to-set-up-your-own-profitable-blog/