How To Start, Re-ignite, or Grow a Thriving Facebook Group Community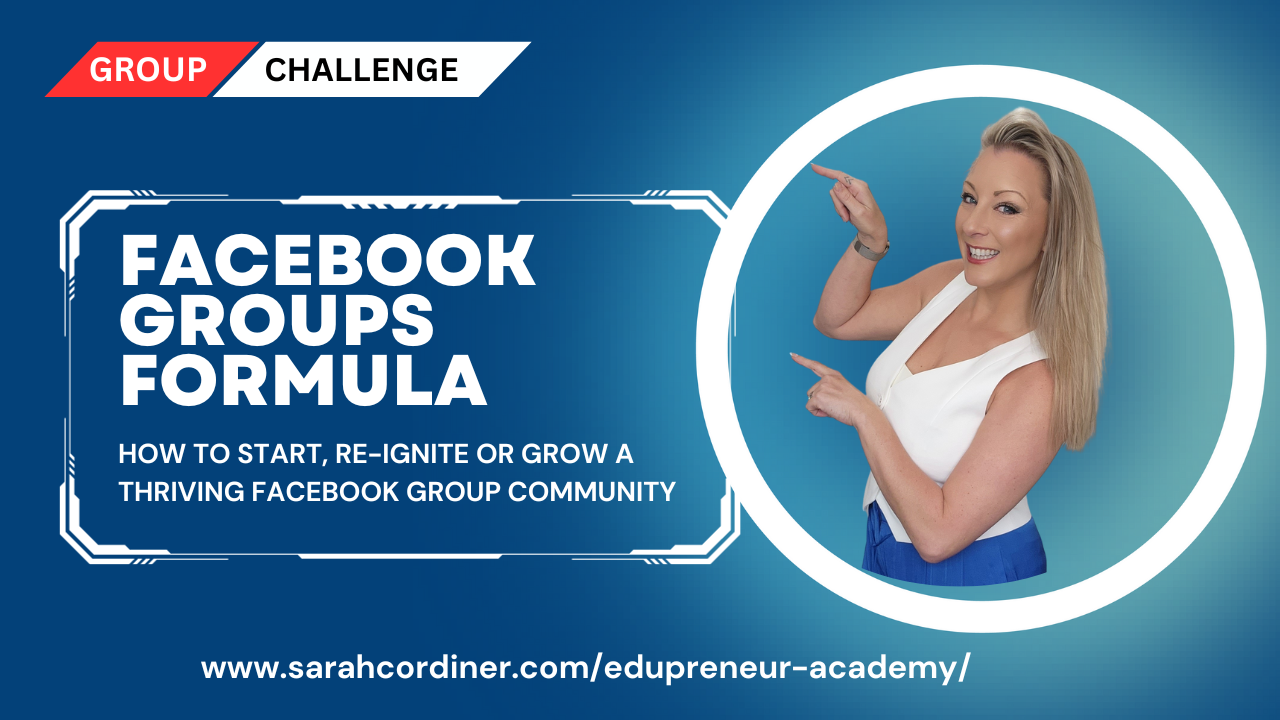 This workshop is perfect for anyone who wants to create their own Facebook group or revive one that needs a new lease of life.‌
A Facebook Group isn't just a platform; it's a powerful community-building and relationship-nurturing tool that can help you build a loyal customer base.
Whether you're just starting out, looking to breathe new life into a stagnant group, or aiming to elevate an already active community, this workshop is for you.
Designed specifically for entrepreneurs, course creators, and coaches, this training will equip you with the strategies, insights, and actionable steps to cultivate a Facebook Group that not only thrives but also aligns seamlessly with your brand's vision and goals.
There are 2 ways to join this training.
Either purchase it with lifetime access for one payment of $97;
OR, join my Edupreneur Academy to get this training, and all of my monthly group challenges, masterminds and online courses for $79/m (more info in the academy button below)
Join the 'Facebook Groups Formula' to learn How To Start, Re-ignite, or Grow a Thriving Facebook Group Community

In this workshop, Sarah Cordiner will cover:
Start a New Group: How to set up a group properly, name it correctly and what settings to use
Starting Strong: Making a plan for your getting your group off the ground and getting your first founding members
Getting members: How to find members and how they find you - and what NOT to do.
Content Mastery: Discover the types of content that resonate most with Facebook Group members, and learn how to create a content calendar that keeps engagement high.
Engagement Boosters: Tactics to foster active participation, discussions, and peer-to-peer interactions within your group.
Monetization Methods: Explore ways to subtly monetize your group without alienating members, turning your community into a revenue stream.
Moderation & Management: Tips and tools to effectively manage your group, handle conflicts, beat spammers and ensure a positive environment for all members.
Analytics & Insights: Learn to interpret Facebook Group analytics to refine your strategies, ensuring you're always moving in the right direction.
There are two ways to gain access to the 'Facebook Groups Formula':
Pay just $97 USD ONCE to get lifetime access to it

Or, join Sarah's 'Edupreneur Academy' for just $79 USD monthly (cancel anytime) to access this full training AND everything else in the academy too!