How To Plan, Design, Set-Up and Manage Facebook Ads‌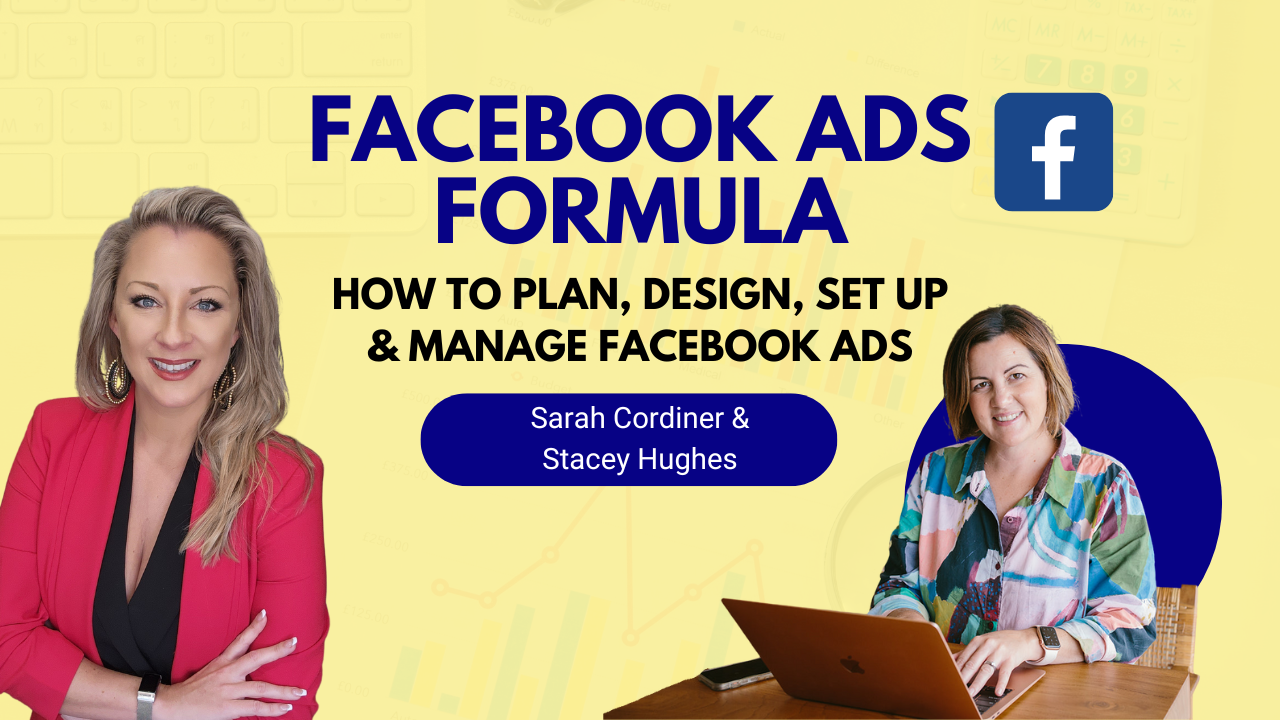 If you are not marketing and advertising your products, courses, programs and services - nobody will know it exists.
Marketing and advertising is CRITICAL for for business success.
One of the many methods of advertising your business to your ideal target customer, is through Facebook ads.
BUT - it does NOT have to cost a fortune (in fact, ads done correctly MAKE you a fortune!).
So how do you do them correctly?
There are 2 ways to join this training.
Either purchase it with lifetime access for one payment of $97;
OR, join my Edupreneur Academy to get this training, and all of my monthly group challenges, masterminds and online courses for $79/m (more info in the academy button below)
Join the 'Facebook Ads Formula' and Learn How To Plan, Design, Set-Up and Manage Facebook Ads

In this workshop we will cover:
What you must know before you ever spend a cent on ads
How to plan out a winning ads campaign
The essential ingredients and system behind an ad that makes them highly profitable
The different types of ad you can run and which ones work best for different offers
Website pages vs Lead Forms ads - what they are, what you should use and why
Understanding targeting and retargeting to get highly targeted ads to your perfect audience
How much you should spend in the testing and scaling phases (and what on earth is 'ROAS'?)
Tips and tricks for a compelling ad headline, call to action and media
Full screen demo of how to set up a Facebook ad
If you are ready to scale your courses, products, services, grow your email list and start reaching millions of highly targeted leads and buyers through Facebook ads, come and join Stacey and Sarah in this 'Facebook Ads Formula' workshop and get your business booming!
Stacey Hughes is a digital ads specialist, helping online course creators boost brand awareness and attract more customers with delightful, attention-getting digital ad campaigns. Online course creators may cringe at the f-word — funnel — but Stacey takes away the overwhelm. Taking a tactical approach to build custom high-performing funnels, Stacey knows how to appeal to the target audience, and supported by appealing digital ad campaigns that deliver clicks, leads and ultimately, sales.
Stacey has extensively explored Facebook and Instagram advertising, combining paid courses with self-guided learning. Now, Stacey shares her insights and tips on how to use Facebook and Instagram ads to grow your audiences on social media and find those perfect customers that have the budget and the enthusiasm for your online course.
There are two ways to gain access to the 'Email Marketing Genius':
Pay just $97 USD ONCE to get lifetime access to it

Or, join Sarah's 'Edupreneur Academy' for just $79 USD monthly (cancel anytime) to access this full training AND everything else in the academy too!