FREE Course Creation Starter Kit from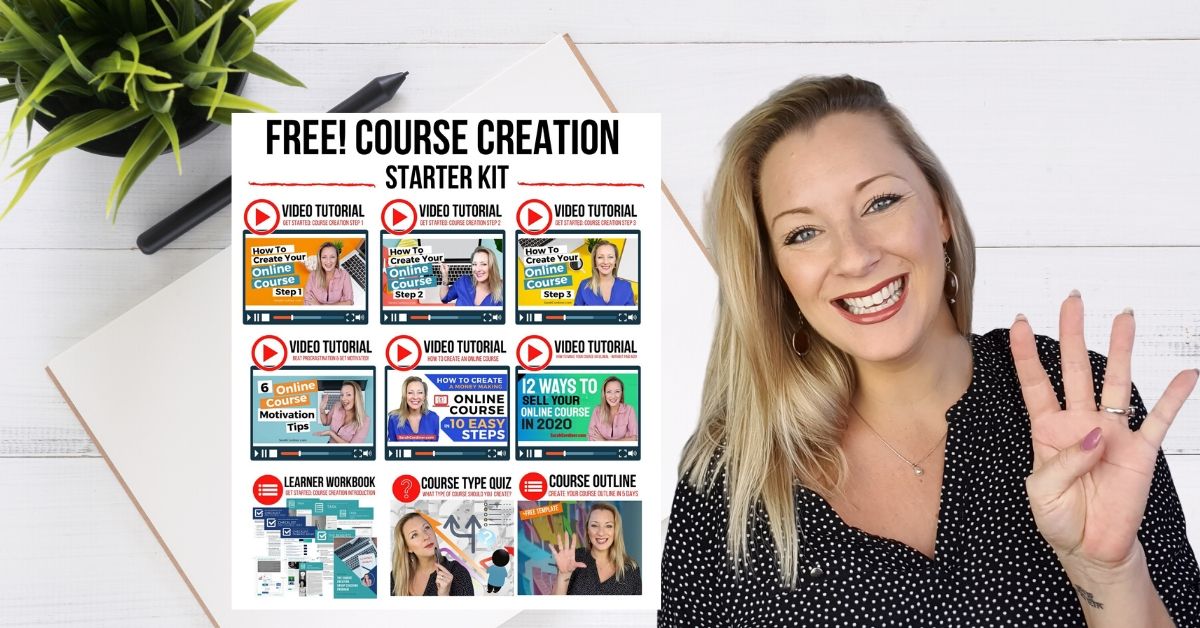 Subscribe to Sarah's YouTube Channel
GET INSTANT ACCESS TO EVERYTHING BELOW!
What You Get In The FREE COURSE CREATION STARTER KIT
Beat procrastination and get motivated to create your online course and on your way to an online income stream
Finding Your Profitable Niche
There's a saying "the riches are in the niches" and this 100% true. In this video I teach you how to pick your niche and more
Once you've picked your niche, it's time to start planning and mapping your course of action to make the greatest impact
If you don't leverage technology, it will drown you! In this video I'll teach you what best platforms and equipment are best to use
If you like simple, then this video will walk you through the 10 Major Stages of Online Course Creation to get you started faster
This is where the fun begins! I'm going to show you where to have the greatest success in selling your course and make lots of $$
This quiz will tell you exactly which of the 5 different types of online course you should create for your business and niche
This 5 Day Challenge & template provides you with everything you need to finish your course outline and get ready to film in 5 days
An introductory printable workbook that will help you get started with the first stage of your online course creation
FREE Instant Access To Everything You Need To Start Creating Your Course Today & Turn Your Passion Into Profits!