Calling Call Business Owners, Coaches, Consultants, Experts And Course Creators!
Did you know that there are over 50 critical activities that every successful business owner should be implementing?
But there is only ONE of you and you can't do it ALL (without losing your marbles, anyway!)
Get my FULL package of 70+ 'prepared for you' task instructions, import Trello Board and Virtual Assistant training videos for growing and managing a highly successful business on auto-pilot: "Chaos To Control: The Ultimate Outsourcing Package"
…………………..
Do you ever feel like you're ALWAYS busy, but never really making much progress?
It's tough being a business owner.
Doing EVERYTHING in your business often makes you feel trapped in an endless hamster wheel of daily tasks - never really getting to the stuff you love and WANT to do.
**bangs head on desk**
STOP BEING STUCK AND START MAKING A BIGGER IMPACT

If you LOVE working on the things that make an impact on your clients lives, but HATE doing all of the marketing, promotion and mundane, boring, time-wasting jobs - then it's time for you to get organised, systemise and delegate to a virtual assistant!
IT'S TIME TO GO FROM 'BUSY' TO 'BOSS'

Wouldn't it change EVERYTHING if you could just hand over all of your work to a Virtual Assistant - and ALL of their training and instructions was DONE FOR YOU so that you could finally have the freedom to start doing the stuff you love - without the intergalactic task of onboarding your new team?!

The Ready-To-Use Ultimate Outsource Package of Business Task Instructions

Systemise Your Operations, Delegate To a Virtual Assistant, And Massively Scale Your Business.
FALL IN LOVE WITH YOUR BUSINESS AGAIN
This is not an online course.
This is not a list of 'what you need to do'.
This isn't some passive manual.
This is a never-seen-before 'how-to' and ready-to-use, total business management PACKAGE that you can IMMEDIATELY start using to LIBERATE yourself from over 70 of the 'should be doing' tasks in your business.
Eliminate the stress, anxiety and overwhelm of juggling everything yourself, and rediscover your freedom, passion, motivation and fire for your business all over again!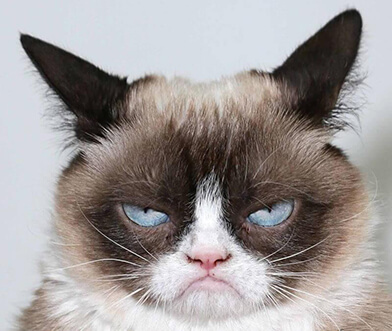 WHAT MAKES A SUCCESSFUL BUSINESS?
I have been in business for over 14 years and have hired hundreds of employees, contractors and virtual workers in this time.
You do not need to be a mega-influencer with qualifications coming out of your ear holes and have more followers than Beyonce to have a highly profitable and impactful business.
What you need to succeed, are SYSTEMS, PROCESSES and PROCEDURES.
That's it.
Get organised and start winning.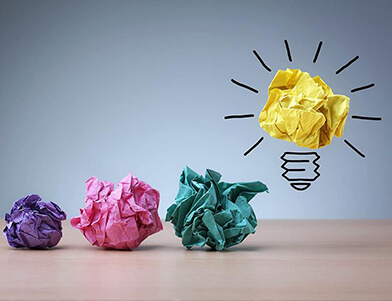 All you need for massive success, is a clear and organised list of tasks that your business must implement daily, weekly, monthly, quarterly and yearly.
These tasks must have explicitly stated, highly detailed instructions so that ANY employee, contractor or virtual worker, of ANY level of experience, can simply pick them up and start following them instantly - leaving you back in control and free to do the jobs that only you can do - changing people's lives….. (or you know, actually taking a break!)
But What if You Don't Know How To Hire VAs, What To Pay Them, or How To Write Effective Job Ads To Find The BEST People?
The 3 Major Challenges of Outsourcing:
The biggest challenge stopping most business owners from hiring a VA in the first place, is knowing how to find a GOOD one, how to hire them and how to pay them.

The second biggest challenge is then how to manage them day-to-day - without giving yourself yet ANOTHER job to do!

Finally, it's the onboarding and training.  You likely need a VA to help you do the things that you are

not

an expert in yourself - so how on Earth can you onboard and train somebody in something you are not 100% sure of how to do yourself?
Don't worry! I've got you!
The Chaos To Control Ultimate Outsource Package covers ALL of this for you too!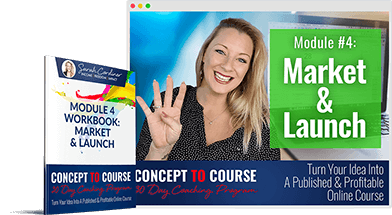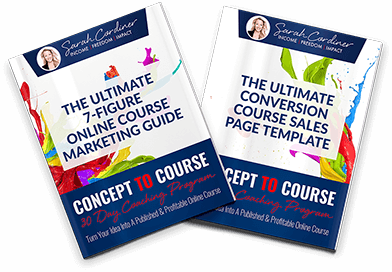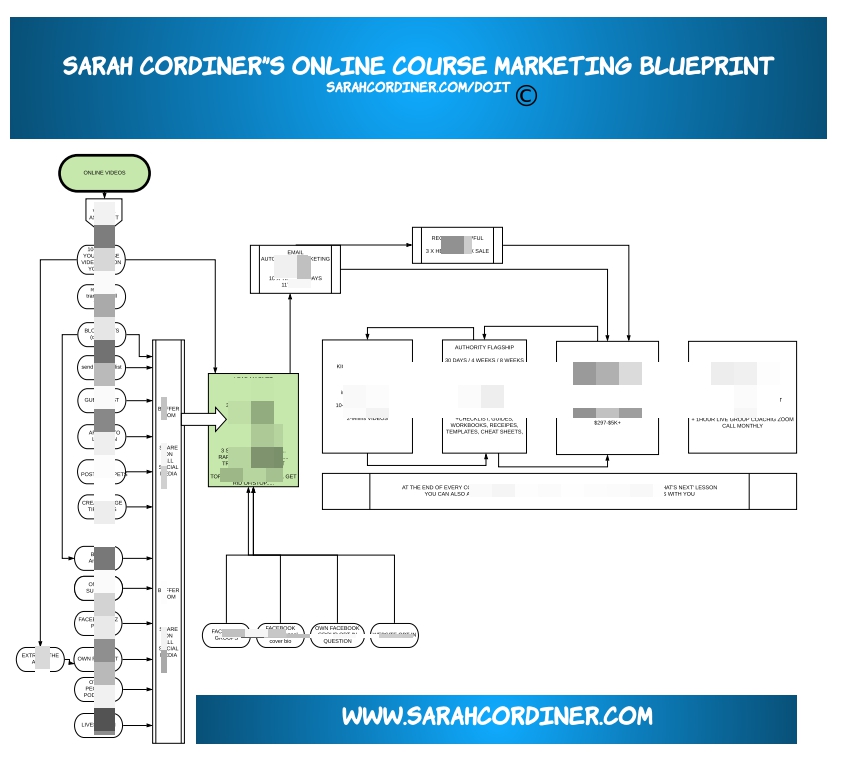 If you enroll now, you ALSO get the following invaluable bonuses included in your Package:
General Virtual Assistant Job Advert 

Podcast Manager Job Advert

Facebook Ads Specialist Job Advert

Graphic Designer/Social Media Graphics Designer Job Advert

Video Editor Job Advert

Book Formatter & Cover Designer Job Advert

Workbook & Worksheet Designer Job Advert
Yes, seriously!
These are the EXACT, detailed ads that I personally spent weeks crafting to find and hire the best specialist VAs in the business - and I am literally GIVING them to you in FULL, along with all of the training videos to help you use them to find and hire your own total dream team - on a budget.
A SNEAK PEEK OF SOME OF THE 'PREPARED FOR YOU' TASK INSTRUCTION GUIDES INCLUDED IN THE CHAOS TO CONTROL ULTIMATE OUTSOURCE PACKAGE:
Here are Just SOME of the 70+ ready-to-use instruction sheets and training videos that are included in the Chaos to Control Ultimate Outsource Package - that you or your VA can start using and implementing IMMEDIATELY:
Just give your VA access to the import Trello Board with full 'prepared for you' instruction documents and your work here is DONE!.....
SECTION 1:
One-Off Set-Up Task

Instructions To Ignite Your Leads & Sales on AUTOPILOT
SECTION 2:
Repeating Daily Task

Instructions To Manage and Grow Your Business, whilst Ensuring an Exceptional Customer Experience
SECTION 3:
Repeating Weekly Task

Instructions For Growing Your Audience, Following, Leads And Sales

SECTION 4:
Repeating Monthly Tasks

For Business Management, Income Generation And Exposure

SECTION 5:
Repeating Quarterly Tasks

For Industry Domination And Essential Operations

SECTION 6:
Repeating Annual Task

Instructions To Feel Like An Absolute Powerhouse Boss

It has literally taken me YEARS to create, iterate and trial these instructional documents and training videos with my team members - and spent hundreds of thousands of dollars in wages and mistakes figuring out the perfect processes, the right management systems, the correct order of instructions and crafting the right adverts for the best people.
You don't have to go through all of the work, pain and expenses as I did.
You can just have mine.
Work done. Ready to use.
And it won't cost you hundreds of thousands of dollars - or YEARS to benefit from!
What's Included

The Chaos To Control Ultimate Outsourcing STARTER KIT

The Chaos To Control Ultimate Outsourcing Package - FULL

Import my 'Task & Team Management' Trello Board (Value: $2,000)
Training Module #1: Step-by-step tutorial videos on "How To Find, Hire, Pay & Manage Your Own Amazing Virtual Assistants" (Value: $197)
BONUS Training Module #2: Step-by-step tutorial videos on "How To Safely And Securely Share Your Passwords And Make Your Virtual Team Administrators In Your Major Operational Accounts - Without The Risks" (Value: $197)
BONUS Training Module #3: Step-by-step tutorial video on "How To Use Google WorkSpace (Previously GSuite) To Manage Your Business, Admin, Systems And Team" (Value: $97)
BONUS Training Module #4: Step-by-step tutorial video on "How to Import my 'Team & Tasks Management" Trello Board And Effectively Use Trello To Have Have Your Team Run Themselves (And Your Business) Like Clockwork" (Value: $97)
BONUS Swipe Zapier Automations: Import my 'prepared for you' favourite zaps from Zapier for marketing and exposure automations - just paste my links into your own Zapier account and start putting your marketing tasks on autopilot for life! (Value: $497)
BONUS Swipe Automation #1: Import My 'done-for-you' 11-part Welcome, Nurture And Upsell Email Automation Sequence (Just Fill In The Blanks And You're Done!) (Value: $1,997)
BONUS Swipe Automation #2: Import my Online Course 'Check In Sequence' (just fill in the blanks and you're done!) (Value: $1,997)
BONUS Swipe Job Adverts: "7 Copy-and-Paste (tried and tested) job adverts to find the absolute BEST specialist Virtual Assistants of your own, including:

General Virtual Assistant Job Advert
Podcast Manager Job Advert
Facebook Ads Specialist Job Advert
Graphic Designer/Social Media Graphics Designer Job Advert
Video Editor Job Advert
Book Formatter & Cover Designer Job Advert
Workbook & Worksheet Designer Job Advert

(Value: $3,000)
ALL 70+ Downloadable, Editable, Detailed Task Instruction Documents for you and/or your VAs to start following and implementing immediately (Value: $10,800)
All 50+ accompanying demonstration training videos to walk you/your VAs through each task instruction (Value: $5,000)
Access to all of the downloadable, editable Templates to support your record keeping and operations(Value: $1,500)
Access to the Secret 'Chaos To Control' Facebook Group - For you and up to 2 of your VAs to get community support (Value: Invaluable!)
Price (USD):
$147 USD (Total Savings: $2,441)
$1,997 USD (Total Savings: $26,882)(Payment plan available)
Choose Your Package Option Below: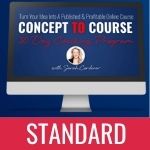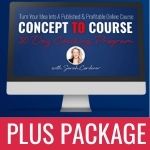 Can You Imagine How You Will Feel When It's PUBLISHED?!
No More Procrastination & Distraction
Let me guess, there are SO many reasons why creating a course is still on your to-do list....
OR MAYBE, YOU'RE JUST FEELING FLAT, UNINSPIRED, DEMOTIVATED AND TIRED OF YOUR BUSINESS RIGHT NOW...
BUT ironically - creating your online course is the solution to smash all of the above issues.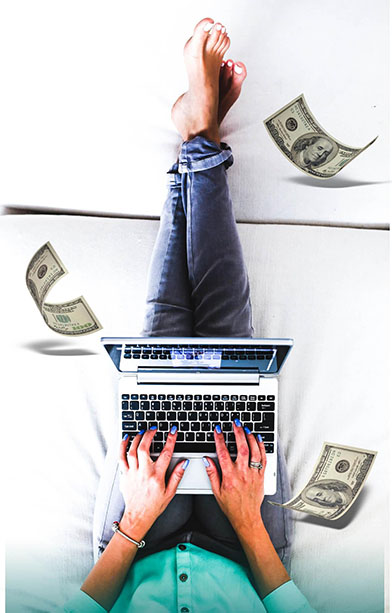 YOUR NEW ONLINE COURSE WILL:
IT'S GOING TO BE IMPOSSIBLE TO LET YOUR COURSE GO 'UNCREATED' FOR ANOTHER DAY LONGER FOR THOSE ACTION-TAKING FEW WHO JOIN IN THIS LIMITED-SPACE COURSE CREATION GROUP COACHING PROGRAM!
Places on this program are strictly limited due to Sarah's personal commitment to providing intensive coaching and daily support to all participants.
If you'd like to finally have your course created and out into the world selling in 2020, then you need to act now so you don't miss out on this opportunity to get personally coached by me in my Concept To Course Coaching Program.
IT'S TIME TO LEVERAGE YOUR KNOWLEDGE, PASSION AND MOST IMPORTANTLY TIME INTO 24/7 INCOME GENERATING ONLINE COURSE...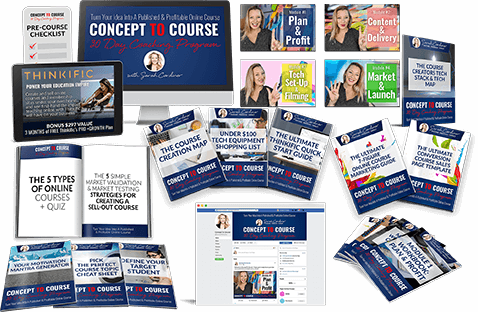 IT'S TIME TO MASTER THE ART OF ONLINE COURSE CREATION AND FINALLY

GET YOUR ONLINE COURSE COMPLETED AND OUT TO THE WORLD
DON'T WASTE ANYMORE OF YOUR PRECIOUS TIME 'THINKING' ABOUT IT AND WONDERING HOW TO START - WHEN YOU CAN FINISH IT IN 30 DAYS!
ACTION-TAKERS ARE MONEY-MAKERS!
When you have created your online course, and published it with the rest of the group at the end of the 30 days, you will:
Hurry! Next program is starting March 1st, 2021
I FELT LIKE A PRISONER IN MY OWN BUSINESS...
Where was this 'laptop lifestyle', 'passive income' and '4 Hour Work Week' that all the other business owners were enjoying???
How were other business owners scaling without killing themselves working like I was??
I dreamt of a business where I could OWN it, rather than be owned BY IT; but I just couldn't see how.
I was burnt out, suffering from adrenal fatigue, highly stressed, hardly ever home, and replacing healthy meals with cocktail-function-wine and room-temperature vol-u-vonts.
Something had to change... Exchanging my time for money simply wasn't sustainable.
But as much as it was breaking me down, it was familiar, and familiar is comfortable, right? I was too scared to make big changes because I felt 'safe' doing what I knew so well.
Why make my life even harder and busier trying to learn something new?
I just didn't have time to make such changes!! But then EVERYTHING CHANGED.
Sudden budget cuts and a waning local economy saw thousands of job losses in my State in a matter of weeks.
All of my corporate contracts got cut short without warning and all of my Government projects had their funding revoked - the funding that paid for my services.
I lost $2.7 MILLION in contracts in one single Tuesday morning.......
Consulting and servicing one single, local economy is a HIGH RISK business model.
If that economy crashes, so does your business - just like mine was facing. (PLEASE don't let this happen to you!)
There was NO WAY that I was going to quit. Closing up shop was NOT an option.
I knew that I had to find another way to not only SAVE my business, but to make it EVEN BETTER than before.
But that would mean expanding my market reach to beyond my local economy. If I was going to recover, I HAD to go GLOBAL. And I had to do it FAST.
It was time to close the office door for good, and go ONLINE.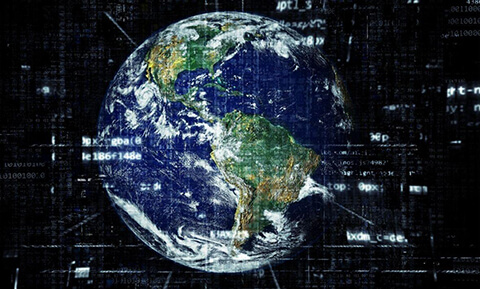 A MULTI-BILLION DOLLAR INDUSTRY OPENED UP TO SMALL BUSINESS OWNERS IN EVERY NICHE
Having been in the education sector for years, I knew that it was a sector that was booming internationally.
And, all of this is STILL happening at an even higher rate today!
I KNEW THAT COMPLETELY NORMAL PEOPLE WITH NOTHING MORE THAN AN INTERNET CONNECTION, WERE TURNING THEIR HOBBIES AND SKILLS INTO ONLINE COURSES.
And In everything from crafting, photography, golf, baking, coding, coching and more; and making THOUSANDS of dollars from them.
I also knew that unlike me, almost none of these people had any formal training in education, teaching or course design.
With my years worth of education experience AND my expertise in curriculum design, I knew that I too could quickly and easily join the BOOMING online course industry and begin to sell my knowledge 24 hours a day, 7 days a week - WITHOUT having to slave away with clients in person any longer!
THE REASONS TO GO ONLINE WERE A TOTAL NO-BRAINER
SO I BEGAN TO SKETCH OUT MY FIRST ONLINE COURSE...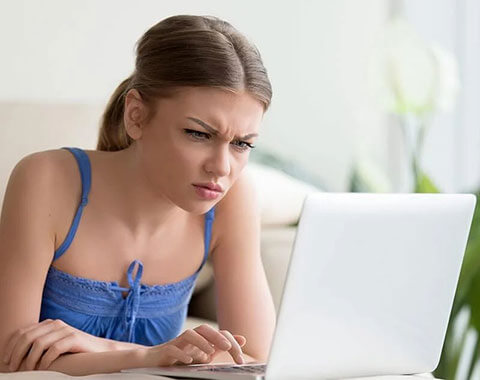 I was so excited at what turning my knowledge into digital products would be able to do for my business.
I knew I was just a 'publish' button away from reaching millions and making a passive income without me ever having to sit in another traffic jam again.
But I also remember the feeling of complete overwhelm... I remember thinking 'whoooaaa, I have SO much to learn'.
I was so excited at what turning my knowledge into digital products would be able to do for my business.
I knew I was just a 'publish' button away from reaching millions and making a passive income without me ever having to sit in another traffic jam again.
But I also remember the feeling of complete overwhelm... I remember thinking 'whoooaaa, I have SO much to learn'.
Even WITH formal training in e-learning design and development, I suddenly realised that moving from 'face to face' to 'online' involved lots of steps and a whole new way of doing 'my thing'.
I had to move from 'comfortable' to 'very very UNcomfortable' as I mastered new delivery techniques, new technology and a new way of communicating with my clients.
I knew everything about my topic inside-out, but I had no idea which e-learning platform was the best, or how to write digital sales copy, create landing pages, use filming equipment, edit videos, build an online school or connect multiple integrations for online payments and automated student follow-up email sequences.....
I nearly didn't go through with it; it felt like I'd never be able to learn it all. Then there was the challenge of working out what topics to create my online courses on first.
Just like most experienced experts, I had YEARS worth of content archived away in my head; I had boxes and boxes overflowing with files of training materials and resources; I had an entire storage box of hard drives filled with training presentations and workshop materials and hundreds of books littered with post-it notes, annotations and highlights.
Just THINKING about where I was going to start it all was overwhelming enough, let alone trying to decide which of the many topics I could create a course about and having to sift through all of that content to choose what I would put in the course.
But for me, it was DO or DIE. I had to learn these new skills, I HAD to sort through all of that content and I HAD to press publish, or the Tax Office would be shutting me down by the next quarter.
I took a deep breath, a sip of red wine, I rolled up my sleeves and I got to work.
I learned. I had wins. I had frustrations. I worked through the nights. I broke stuff...
But I persisted.
After 3 weeks my first course was ready. I hovered my finger over the big green button, looked at the debt statement on my desk, said a prayer and hit 'PUBLISH'...
MY SUCCESS IS 100% ATTRIBUTED TO MY FAIL-PROOF COURSE CREATION SYSTEM WHICH IS INFORMED BY PROFESSIONAL ADULT EDUCATION PRACTICES.
I knew that my success was attributed to the fact that I combined my many years worth of educational consulting and training experience, with my formal Postgraduate level training in course design and development - and these skills are now available for YOU to learn from and replicate - WITHOUT having to spend 5 years and tens of thousands of dollars at University like I did!
Quality learning programs follow specific rules, there are certain methodologies that must be implemented and principles that must be met.  I am going to show you exactly what to do.
It's a process that all of the 'online marketers' out there simply don't know because they are not professional educators.  You will know them by the end of this program.
My course creation process is one that can be replicated again and again, to ANY type of course in ANY type of industry for ANY kind of niche - even yours!
THE ONLINE COURSE WINS JUST KEEP ON COMING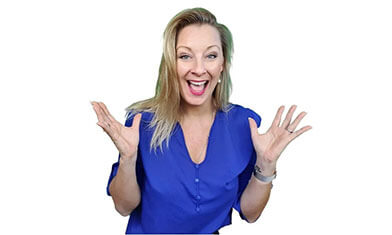 Within 2 weeks I used my UNIQUE course creation system to create and launch my second course, which became a course marketplace bestseller even faster.
Now BOTH of my courses were featured on the front page of Udemy as best-sellers in 'new and noteworthy'.
I earned thousands more students (and dollars) the following month.
There was absolutely no doubt now that my course creation system well and truly worked. I created over 40 more online courses in the following 3 months.
At the end of that year, despite starting it off facing administration AND having to lay-off all 23 of my staff, my business saw a 1,900% increase in revenue compared to the year before.
THE POTENTIAL IS FLABBERGASTING
Turning my consulting and face to face workshops into online courses had completely transformed my business beyond any expectation.  It can do exactly the same for you too.
I knew people were making big money with online courses, but I never imagined that it could have been possible for me - I was NOBODY when I first began in the online space....... but I discovered that it IS more than POSSIBLE.
It's a reality for those who dive in a do it, and the more you do it, the more fun, fast and addictive it gets!  before you know it, you'll have your own membership academy and monthly income pouring in on direct deposits - and a following of adoring fans and followers to boot.
I have made millions of dollars from my online courses over the years, including the income I've made off of the back of my online courses in consulting, one­-on-one coaching, bootcamps, public speaking, book sales and 'done for you' services.
As soon as you get your knowledge out of your head and into an online course, all of this will be a possibility for you too.
Creating a course in your field of expertise catapults you to becoming a recognised and respected authority in your niche, and leads to endless knock-on opportunities.
NOW IS YOUR CHANCE TO CHANGE YOUR LIFE AND YOUR BUSINESS WITH YOUR OWN ONLINE COURSES
Don't miss this life-changing opportunity!
Next program is starting May 1st, 2021! Only 30 Places!
FREQUENTLY ASKED QUESTIONS
Yes, Standard and PLUS Package members can enter a payment plan.  There is NOT a payment plan option for the Lite package. Contact me on sarah@sarahcordiner.com if you'd like to enter a payment plan. 
C2C only runs a few times a year. 
The 2021 dates are:
May 2021
July 2021
September 2021
November 2021
Jokes.  
Nobody asked me that, but I BET a few were thinking it haha.
​​​​​There are a LOT of dodgy, scamming charlatans out there who are teaching course creation but have NEVER been in a classroom in their LIVES.
This shocks me and you should RUN away from these people as fast as you can.  ​
​They know NOTHING about education design, adult learning principles, curriculum development standards, learning engagement strategy and all of the other critical things that a course creator MUST know in order to create quality courses.
Unlike those fakes, I am actually a QUALIFIED education professional, teacher trainer and curriculum developer; assuring you that you are being taught the RIGHT things based on actual educational development principles and years worth of successful experience.
I hold a Degree in Education, a Postgraduate Degree in Education, a Teaching Diploma and more.
I used to be the 'Executive Director and Head of Campus' of an Australian university - a university that was ranked number 1 in the country at the time of my leadership.
I have owned an international 7-figure education company for over a decade and currently have over 75,000 enrolments studying my programs in 168 countries with thousands of 5-star reviews.  
I have managed at and consulted Registered Training Organisations, Colleges, Universities, State Governments, ASX-listed and Fortune 500 companies on their training and people development.
My education work is cited in Forbes; I have been listed for my training work in Huffington Post; 
I am a 5 times international number 1 best selling author in the topic of education; my articles have ranked number 1 in e-learnings feeds, and I have won multiple awards for my education business.  
This is my vocation, passion and life - and always has been.
Yu are in the hands of a genuine professional - I promise you that hand-on-heart. 
That's exactly why I made this course.  
To help non-techie people learn how to do techie stuff.
I take you through step-by-step (follow along and click with me) training to get your tech set up and running.
I am patient, caring, understanding and work through this stuff with you slowly and lovingly to help you get past the unfamiliarity of it all, past the fear of 'breaking stuff' and into a place of confidence and competence.
You will feel like a tech-ninja by the time you're done! 
Check out one of my last students, Sally, who at 77 years old, used my C2C program to learn tech for the first time!
Watch: https://youtu.be/F01IBOb3_eE  
For those that don't want to learn the tech, I do have a PLUS Package option where I do the entire tech set up FOR you.  
How much would it mean to you to finally have your course out there helping people? 
To have an ASSET in your business that generates income for you forever?
How much would you think it would normally cost for a QUALIFIED and highly experienced education professional to walk you through the course creation process for an entire month AND to have all of your technology set-up, running and open to students??
Thousands of dollars?
Tens of thousands of dollars?
Nope.
$297.  
That's it.   
​ 
​Pre-COVID, this program used to only be available at $997 (Standard Package), however, I made the 'Lite' package option when COVID hit to help you out through this time. 
So you can join us for just $297 on the Lite Package.
I also have the 'Standard' package at $997 and the 'PLUS Package at $2,997 (where I set-up your online school and tech FOR YOU)!
Yes.
Although the group intake only comes around a few times a year, you can join it TODAY, access ALL of the training content in the portal, and the secret Facebook group - and then join the group next time in runs.  The best bit is that your 'times access' (depending on your package) will only start when the next intake does.  Therefore, the earlier you join, the more time you get inside!
Terms of use apply to all of my online and coaching programs.  VIEW HERE.  If you select the PLUS Package, where we build your site for you, there are additional terms that detail part-refund terms based on the level of work completed prior to a cancellation. The PLUS Package Service terms are provided to you upfront for agreement prior to project commencement. 
This program is 30 days long.
You will need to put aside between 3-5 hours a week to get the best results from this program (which is probably less time than you spend on Facebook!)
You can watch the tutorial videos at whatever pace you wish as all of the content is available to you from the day you purchase the program for the full duration of your package.  (Your package 'timer' doesn't start until the first day of the next group program - even if you join weeks before!).
There is a live group call with me on Zoom once each week for the 4 weeks of the group program.
These usually run on Wednesdays, 10am Perth Western Australia time.
Your questions are collected the day before the call and all are answered.
This is an international group of learners, so all calls are recorded and uploaded to the portal within 24 hours, so those in different time zones or with other commitments at the call time can watch the call at a convenient time for them.
When you log in to this course, there is a lesson inside your portal detailing the exact dates, times and links for your live calls.
All group call recordings are added to your portal to watch at your convenience if you cannot make them live. 
Hard to believe isn't it?!
But this is what I have dedicated my entire career to for 14 years and have taken THOUSANDS of people through this process in every type of course topic you could imagine.
It is an absolutely tried and tested system that works for ANY type of online course, and has done every single time.
YES.  
EVERYONE who follows along and implements the tasks, creates and launches their courses on my C2C program.  If you'd like to see a list of courses that students created in this program, just email me on sarah@sarahcordiner.com and we will send you a list of members who have given permission to be shared and contacted.
My online course "

How To Create Profitable Online Courses

" is a self-study online course and is great for those who like to learn independently, at their own pace and don't need any coaching.  You can join this at any time you like as there are no set enrolment dates.  
'Concept To Course' 30 Day Course Creation Group Coaching Program

.  This is best for those who like to have the accountability of a coach, like to feel part of a group and just want to get it done in 30 days with daily support from me personally. You have direct access to me daily (if you want to) for 30 days.  I guide you and keep you accountable and you are part of a group of 30 participants doing the journey with you.  This is the ultimate fast-track to getting it done with maximum support, and making lifelong friends in the process.
If you have already bought "How To Create Profitable Online Courses" [HTCPOC] and want to also join Concept To Course, send me an email on sarah@sarahcordiner.com and we will deduct what you have already paid us (for HTCPOC) from the package you'd like to join, as a thank you for being an existing customer 🙂
This program teaches you the all-important market research techniques to check if your idea has any market demand.
It also has a module on marketing - the exact techniques I use to have such success with my online courses.
I cannot ethically however, promise that you will market your courses once you have created them - as such, only you know if you will implement the marketing techniques that I teach.  Sadly, courses do not sell themselves (truth bomb).  Your course sales will be completely dependant on you doing marketing afterwards. 
To quote Erin Hansen, 
"There is freedom waiting for you, On the breezes of the sky, And you ask "What if I fall?" Oh but my darling, What if you fly?"